Home > Diving Micronesia > Micronesia Dive Resorts
Rose Garden Resort
Palau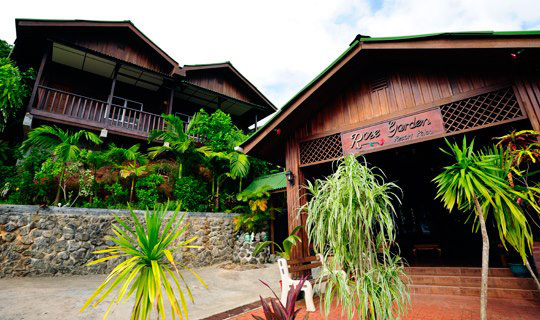 Alii and welcome to the Rose Garden Resort!
We are located on the island of Ngerkebesang, tucked away on a hillside with a spectacular view of Babeldaob Island, the Japan-Palau Friendship Bridge, Koror, Malakal Island, and its surrounding lagoons.
There are a total of 20 rooms here at Rose Garden. You can enjoy a spectacular view and enjoy our natural, wood cabins. This is the place to enjoy peace and quiet.
We are about 20 minutes away from the airport and 5 minutes away from downtown Koror. So getting around and visiting the numerous tourist attractions won't be a problem.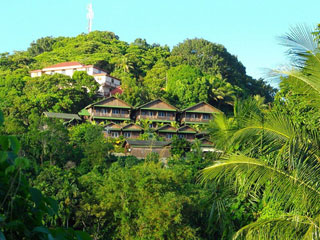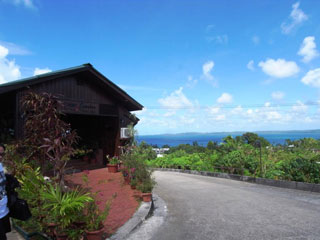 Rooms
Our rooms cater to those who love peace, quiet and simplicity. Since we are located on a hillside, you have a stunning view to enjoy as well. Please contact us for room rates.
Room Types:
Single/Double 1 King-size bed
Twin 2 Standard beds
Triple 3 Standard beds
Family 1 King-size bed plus one Standard bed
The amenities include the following:
Air-conditioning
Flat Screen TV
Telephone
Hot water pot
Bathroom with hot water
Laundry Services