Home > Diving Micronesia > Micronesia Dive Resorts
Palau Plantation Resort
Palau
Palau Plantation Resort is a South Pacific hideaway offering travelers a wide selection of traditional styled cabins, cottages and villas surrounded by the natural beauty of a tropical paradise. Palau Plantation Resort is a chic resort brimming with Palauan inspired flavors set against the relaxing natural environment.
Guests can experience an intimate stay providing the highest level of service. Each room is built with a different motif but certain elements characterize all of them, beautiful location, exceptional services and a small number of rooms to ensure exclusivity and privacy.
Your "Home Away from Home" vacation combining the comforts of a relaxing tropical vacation and the excitement of the outdoors, the resort holds and extensive array of amenities that aims to give guests with diverse satisfaction.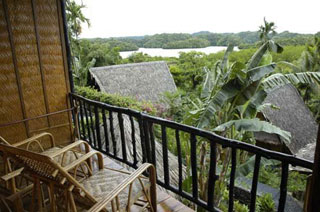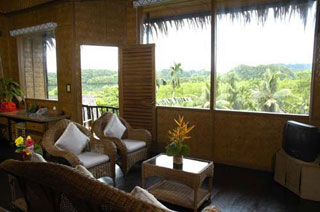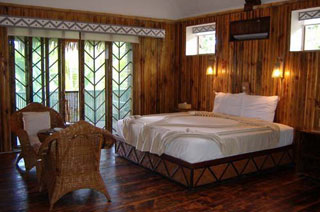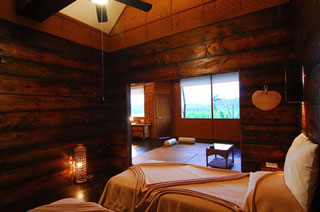 Our Rooms
Palau Plantation Resort offers its guests the ultimate beauty of nature, bounded by taro fields and exotic jungle where beaches of Rock Islands can be found just beyond the forest of the mangrove trees.
This 20 room resort is beautifully designed to evoke a sense of place and comfort. It showcases 5 suite villas and 1 special villa; 3 Rock Island View Cottages; 6 Superior Cottages and 5 Premium Cabins.