Home > Diving Micronesia > Micronesia Dive Resorts
Sea Passion Hotel
Palau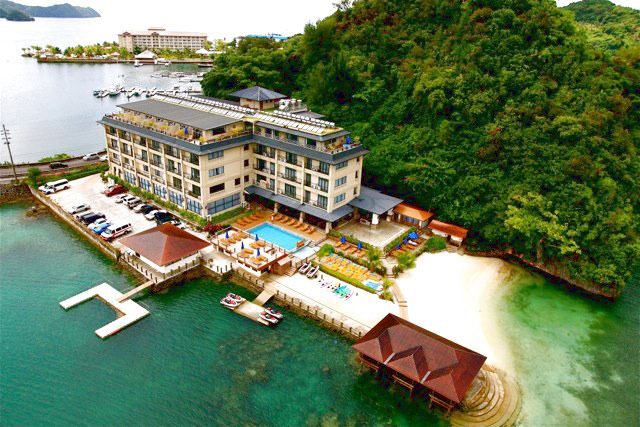 Sea Passion Hotel is conveniently located in Malakal, Koror - Palau. We are 20 minutes from the airport and less than 5 minutes to downtown.
Rooms:
Ocean View Single
Mountain View Single
Mountain View Twin
Deluxe Ocean View Single
Deluxe Ocean View Twin
Ocean View Executive Suite Single
Romantic Suite Ocean View Single
Romantic Suite Ocean View Twin
Romantic Suite Mountain View
Ocean Executive Suite Panoramic View
Sea Passion Suite Panoramic View
Sea Passion Family Room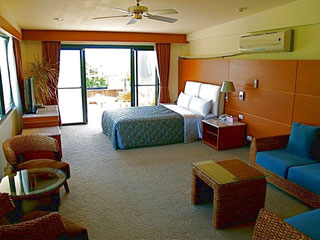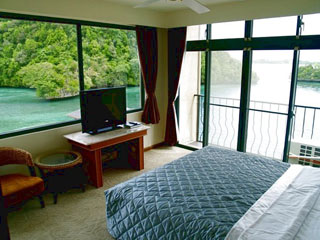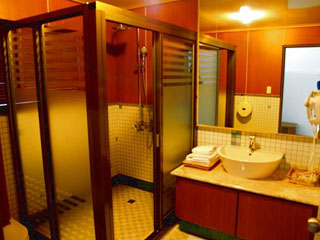 Restaurant:
The Beach Bar @ Sea Passion Bay
The Bay View (Restaurant) @ Sea Passion Bay
Sea Passion Fruit Bar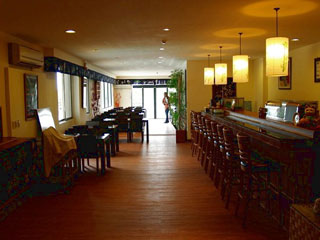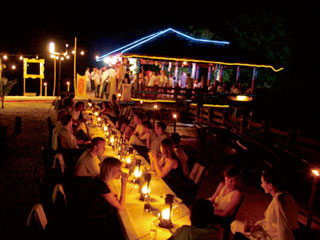 Facilities:
Sea Passion Hall
The Sea Passion Hall is our multi-service function hall. Breakfast buffets are served here from 07:00-10:00, after which the function hall is available for rental to meet all kinds of functions. A popular destination for conferences and parties, we can meet all your needs. Equipped is a stage for event speakers and performers we also supply full range of sound and lighting systems to meet your needs.
Swimming Pool
For those tired of the salty sea water, our swimming pool is perfect for taking a quick dip in. Located near the fruit bar and restaurant, our swimming pool is also an excellent place to get some snacks and drinks while getting some rays.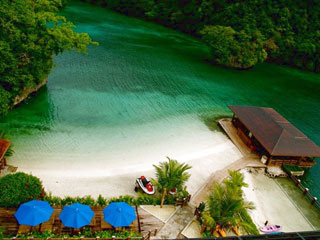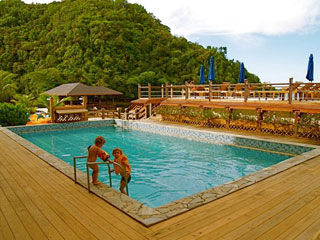 Private Beach @ Sea Passion Bay
Forget the stresses of everyday life and enjoy the tropical natural surroundings or snorkel the azure waters and discover the beautiful underwater world of colorful fish at the Beach Front of Sea Passion Hotel.
The onsite watersports center allows guests to enjoy all kinds of water activities. Enjoy a an exhilarating ride on a Jet Ski, Fly Board, Seabreachers, or opt for a leisurely swim in the crystal clear waters of Sea Passion Bay.
Immerse yourself in the lush peaceful surroundings and relax on the beach or laze by the hotel's pool.
Masks, snorkels and fins are available for rent daily.