Home > Dive Discovery Trip Reports
Cabo Pulmo, Sea of Cortez, September 13 2022 Trip Report
Reported by: Cindi LaRaia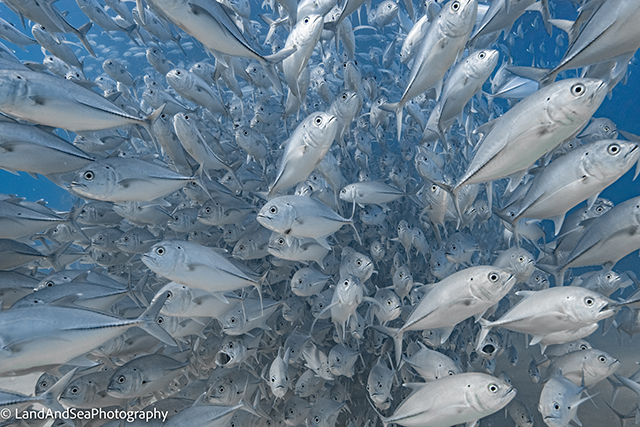 Cabo Pulmo, Sea of Cortez, Sept 13 2022.
Finally after the hurricane subsided, the visibility cleared and the water warmed back up to a lovely 80F or 25 C.
Picked up in San Jose del Cabo for the almost 2hr drive to Cabo Pulmo. 2 dives on tap for today.
Got to our first dive site called Las Casitas; large round granite boulders in fairly shallow water, max depth around 45-50ft on sand.
I had not dived in about 15 months, I was wonderful to be back in the aqua water of this dive site with decent Vis about 30-40 ft then got a bit fuzzy.
We were hoping for the Bull Sharks to make their appearance as our dive guide got word they were missing from the Wreck, which is one of their hang outs.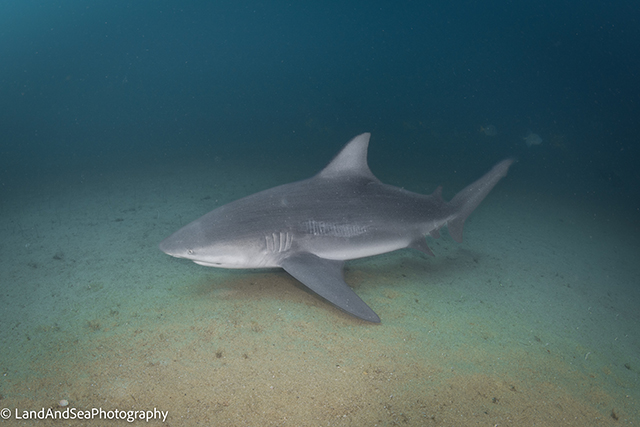 Good call Felipe! We settled a bit on the sand and he started to point and in the distance saw a large dark shaping looming in and out. Finally here comes one, two, 3 then another in and out. They swim close to the bottom like 6 inches above the sand, so its lovely to just sit and float with neutral buoyancy with them. One big fat fella sure was beefy and dark! Once was lighter skinned almost silver looking, I thought maybe a different type but nope a bully. One had many fish escorting him. They escorted us on the entire dive, it was wonderful! I think there were 4 different bully sharks coming in and out and very close to us.
A perfect first dive at Cabo Pulmo after 15 months of no diving!
Part of the UNESCO site regulations; dives are a max of 45 min dive including safety stop. Which is painful for someone like me that does not breath a lot of air. Coming up with 2000 psi is very sad indeed. The rules are the rules and it was a fantastic dive!!!
Short dive interval only about 45 min, tank change, off to second dive site.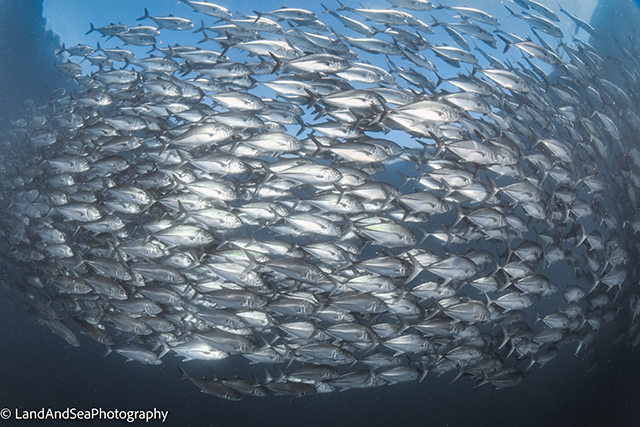 Las Morros - one of the great dive sites that offers thousand and thousands and thousands of Jacks!!!
As we jumped in,, there were so many big fish dotting the bottom; we descended into literally thousands of jacks!
There was a pretty strong current in the top third of the water column so had to get down rather fast. Luckily my ears cooperated for once!
Not only huge amounts of Jacks but also HUGE grouper different species and other schools of big fish. A very big fishy place! I was able to swim in place mimicking a giant grouper which was nearly as long as me minus the fins.
They would hang with me next to a big granite boulder or just inside an overhang. Amazing how big fish can grow to full capacity when left alone in a marine sanctuary.
Not many places in the world offer fish this special 'safe zone' I feel blessed to have been able to share this protected ocean realm with these ocean dwellers!
I will be back!
Cheers,
Cindi LaRaia
Photos courtesy of Kathleen Rose
Dive Master: Felipe Silva
Instagram: @ocean_talks