Home > Dive Discovery Trip Reports
Damai 2 Liveaboard Scuba Diving – Sorong-Sorong (all Raja Ampat)
October 26 - November 6, 2018 Trip Report
Escorted by: Cindi LaRaia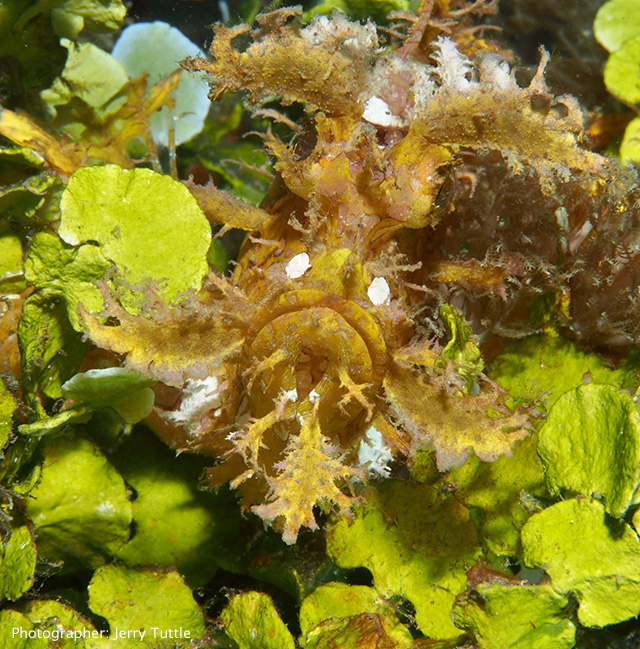 Raja Ampat, Indonesia
Damai 2, Oct 26-Nov 6 2018
It has been a long time since I have had a dive trip solely 'ALL Raja Ampat' off the north western tip of Papua! It was as beautiful as I remembered and more. Since it has become a marine sanctuary as well as a huge NO TAKE zone in Misool. The proof is in the large numbers and varieties of schooling fish; healthy abundant hard corals as Indonesia has the most species of hard coral in the world and houses 25% of them!!
The biggest surprise to me was the ever present sharks on each dive; this is very telling as many years ago the sharks were finned out of Indonesia by greedy fisheries for the horrific 'Shark Fin Soup' eating countries. We saw many grey reef sharks, beautiful black tip sharks, white tips and the wonderful fun looking Wobegon shark!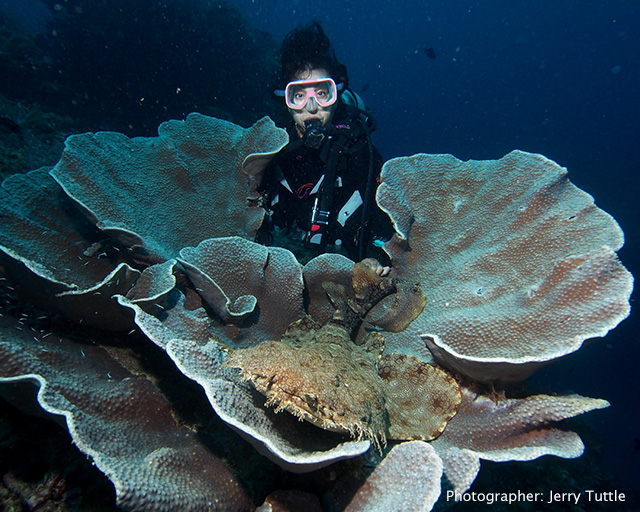 We started our trip heading south to Misool, then worked our way up. Misool is a bio-diverse Marine Sanctuary with a very LARGE No Take zone. HUGE thanks to Marit and Andrew, owners of Misool Eco Resort for having worked extremely hard to achieve this! My hat is off to them and the Misool Foundation. With guests helping to contribute to the continued wellbeing of the reefs, patrol boats in place make this a magnificent Fish Haven!!!
Our diving was in the Fiabacet area; 'Tank' was particularly outstanding and one of my favs with THOUSANDS of tiny silvery bait fishes called Scads (maybe from the term scads of fish)! Literally every size of growth, from teeny weeny to teeny to 2 inches long by the thousands!!! Sooo fun! Intermingled within all the stunning colorful huge fans and gorgonians! Patrolling gray reef sharks, huge hunting tuna, dog tooth tuna and my favs the GT's short for Giant Trevally!!! Ohhh they are so gorgeous with their shiny silver BIG bodies and black stripes, showing all 'WE are KING here'! Love them!!!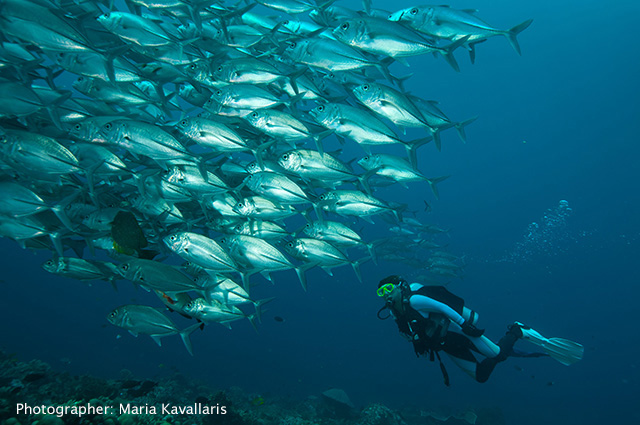 Our visibility was not so great in the South. I always have to remind divers, this IS the reason Indonesia has THE MOST bio-diversity on the planet! The most species of fish, hard coral and marine species! It is the nutrient rich water, upwelling from the deep that brings in the rich nutrients that feed the plankton which feeds the reefs and the marine life!!!! It happens, hence why there is so much FOOD in the water! Indonesia is never really is known for 'clear water' for a good reason. However we had a lot of FOOD in the water and visibility was very low. I assumed it was the full moon which means the sponges are spawning as well as the coral!!!
Of course the usual suspects for all the teeny small critters were everywhere!! Pygmy seahorses crowd the gorgonians they live on, they are approximately ¼ inch big!!! They look exactly like the fans they live on. Our wonderful dive masters are magicians and with pointer sticks, they appear before your eyes like magic! One fan Yanto found 21 Pygmy sea horses, I was head to head with him looking at this and shreaking in amazement!!!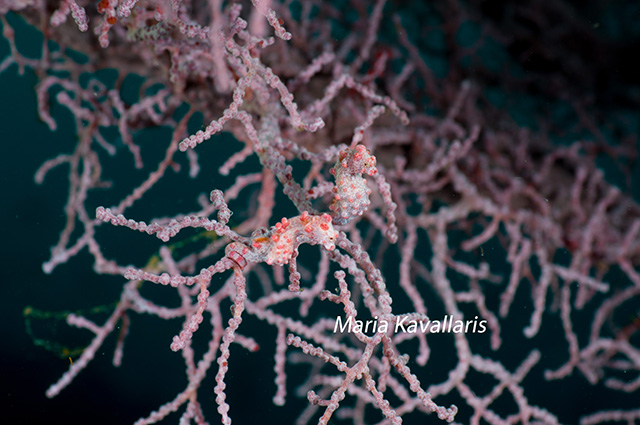 The other thing to note, currents are what bring in the fish! They ball up and the show begins with hunting sharks, tuna, jacks, barracuda, wahoo, trevally you name it! The giant schools of MANY species of fish become one and it is like watching a ballet in a synchronistic performance!
The dive site called Four Kings and clear water!!! YAHOOO!! Absolutely outrageous to be able to see a long distance on a splendid reef system chock full of the most colorful soft coral, sea fans and gorgonians in layer upon layer! Exquisite enormous schools of large, medium and scads of scads

, anchovies each in their own tempo to the symphonic chorus. I was enraptured in a deep Zen state, floating timeless in a sea of fish and color…………a very splendid peaceful time on this dive!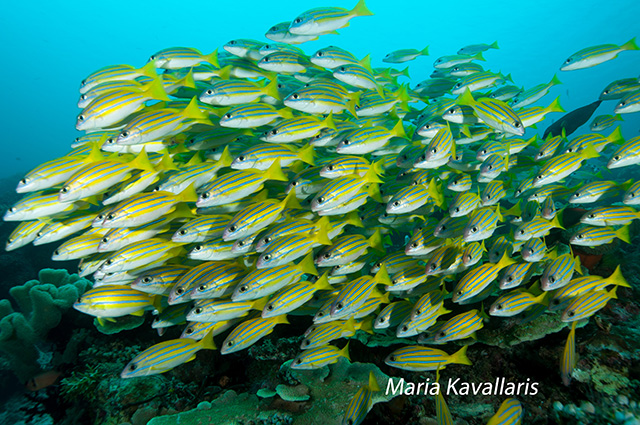 For me this was the nature of this trip, for the first time, no camera! After flooding too many, I said, DONE! I simply dove, spotted, and helped shine my light to help my dive buddy focus on his images. What a lovely way to simply Zen out, and be in the moment. Endless time and space! Yes Please!!!
Each day, each dive site offered something special; the lay of the land changed as we headed to north Raja Ampat, very clear water. Different topography, more boats, great dive sites, great diving, All different levels of boat accommodations; budget and simple, moderate 4 star and of course some of the loveliest 5 star dive liveaboards you would even want to experience, Damai 1 & 2 being 2 of them.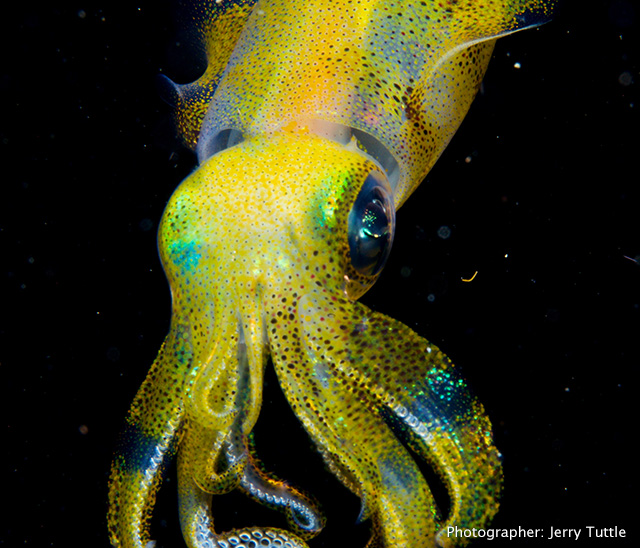 I realized Halloween was in 2 days; and planned a costume party, we all had to figure out how to be creative with what we had in our cabins and on the boat! It was a GREAT success!!! Even the crew decided to join in and boy was that fun! Some really scary creatures emerged!! What a blast!!!!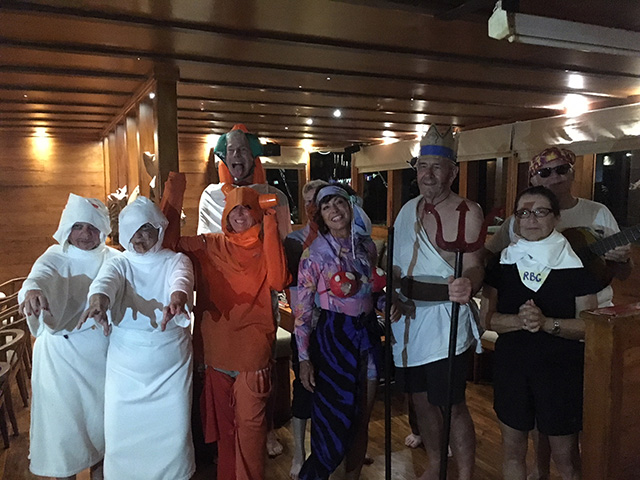 We also had the most beautiful Wedding Party for my 2 lovelies from Sydney I have known a long time. It was a surprise for them, they married less than a week prior to the trip. The crew went above and beyond my wildest expectations! Putu and Ewan the 2 Balinese boys in the salon spent days buying up what they need to make the stunning festival decorations you see in Bali for all the Hindu celebrations. They got help from the rest of the crew as well, this is a well-oiled team! They transformed the top deck into a beautiful fairy land. Hand making everything from banana branches, bamboo and lights. Hand folding and curling all the many pieces to create this spectacular event.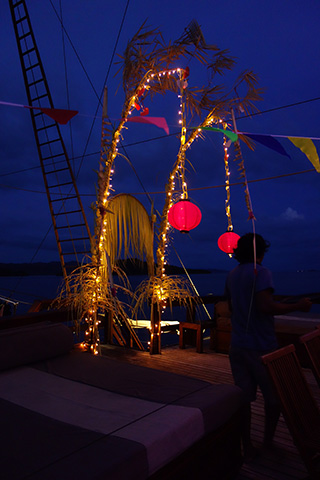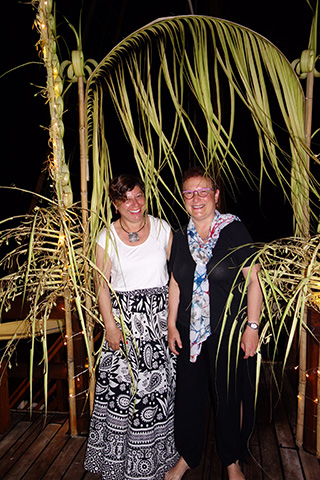 I was in awe and tears. I love these guys, every one of them with all my heart! The Chef Ugung, hands down the best I have had yet on a liveaboard. He made this very special festival dinner that words cannot describe! Not to mention the wedding cake. Some images to try and explain this is the only way.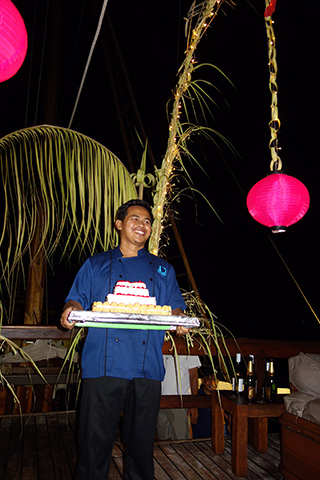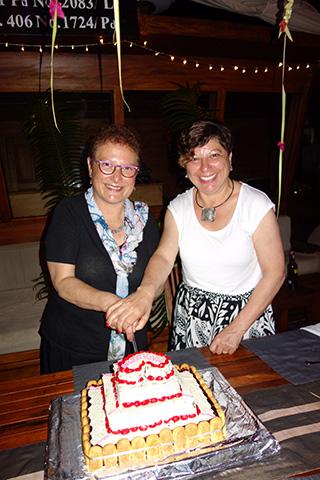 Ryan our talented dive master sang with the other crew members as he played his guitar, the wedding song The Girls had at the wedding. Who knew????? 'I will love you for a thousand years"! So very very loving, we were all transported,,,,,,
Vinda our lovely cruise director played super fun dance music and the party was ON!!! Needless to say, it was a bit difficult to get up the next morning for our first dive!!!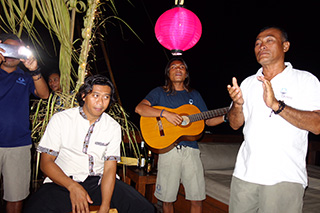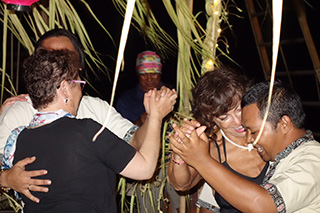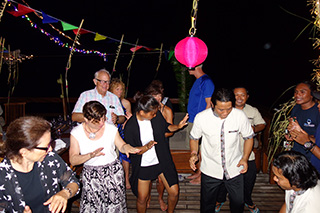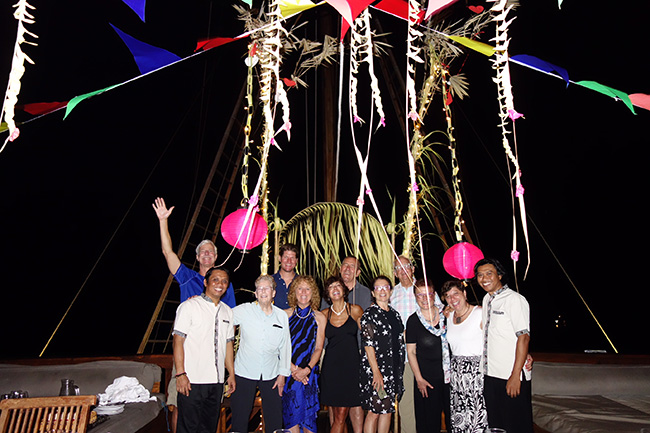 View Raja Ampat Oct 26-Nov 6 2018 Photo Album on Facebook
Thank you beyond the bottom of my heart my friends who joined this dive cruise and for the crew who made it all happen!
All my love, again!!
Cindi