Home > Diving Tahiti > Tahiti Dive Resorts
Rurutu Lodge
Austral Islands - Rurutu
Rurutu is in the astral islands where the humpback whale snorkel trips are. -- Cindi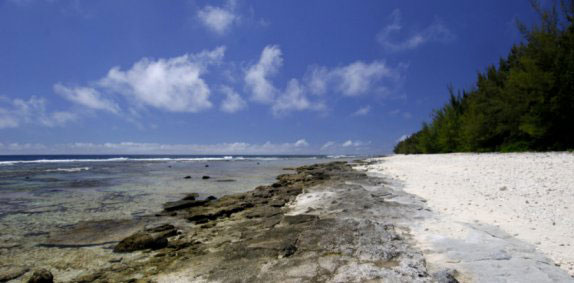 Remote and Unspoiled, White Sand Beaches. A Preserved Polynesian Island.
From James Cook to French President François Mitterrand, they came in numbers and astonished while discovering Rurutu and its caves.
Royal shelters or secret hides for banished gods and creatures, they reveal the origins of Rurutu. Many legends sprang from the unique geology are found in the specific culture and lively traditions, such as the "Tere" and the "Me", or during the famous Polynesian festival "Heiva". Aware of this still preserved cultural dimension, the Rurutu Lodge urges its guests to take part in all those festivities and traditional events organized in Rurutu.
Out of the beaten paths, the true wealth of Rurutu is in the kindness of the very simple people living there - whose roots go back about 3000 years - who has managed to preserve unaffected relationships.
Traditional Construction of Rurutu Lodge's Bungalows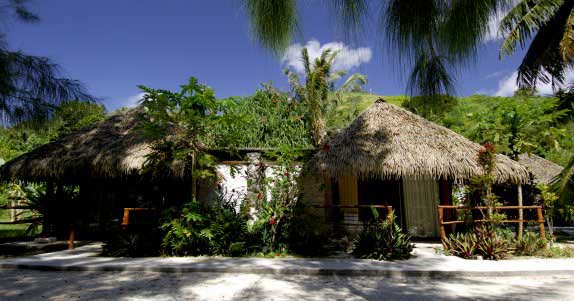 All bungalows are provided with all the required equipment to comply with the 2 star international standards. In addition all bathrooms are fitted out with a bath tube - bathroom and toilets are separated.
Inside is a combination of modern style and traditional materials as wooden floor and "peue" on the walls - vegetal fibre.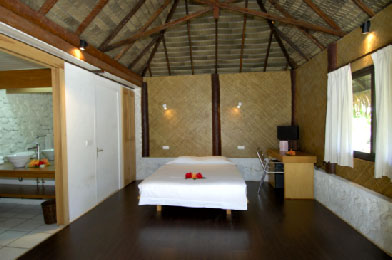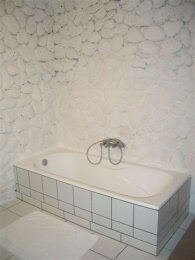 The Sanctuary of the Humpback Whales
Measuring from 16 to 18 meters long and weighing 40 tons, the Humpback Whales can live at least 50 years. They are found in all the oceans.
When austral winter comes at the South Pole, icebergs appear and krill, staple food of the whales, becomes scarce. The whales start then a migration for one month, reaching 4 to 5000kms away the subtropical and tropical waters in order to reproduce and grow their progeny.
From July to October, the calm and clear waters of Rurutu are suitable for the whales, looking for a quiet environment. The mothers can stay there with their newborn many weeks before going back to Antarctica.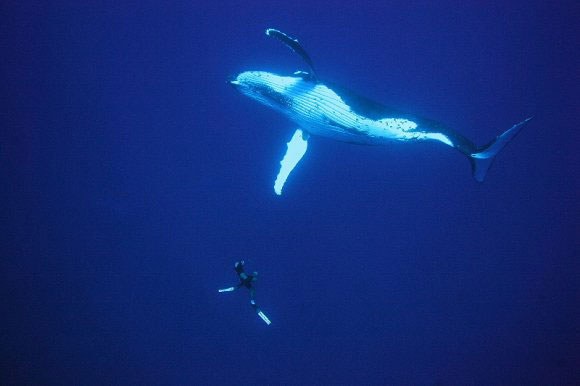 Explore the surrounding nature
No other diving spot could be compared to Rurutu when speaking about encountering and swimming with the humpback whales. The incredible visibility of the water brings photographers and film-makers from all over the world.
PADI and CMAS Raie Manta Club dive shop is located in Rurutu Lodge. Scuba dive whole year round - from discovering scuba and courses in confined water to advanced and wall-dive in open-water.
Start from Rurutu lodge for a land excursion! Amazingly various panoramas are concentrated in the small-sized island of Rurutu. The 50 or so caves and galleries, paths, south beaches, wild settings and historical sites: so many good reasons to take a walk or a ride!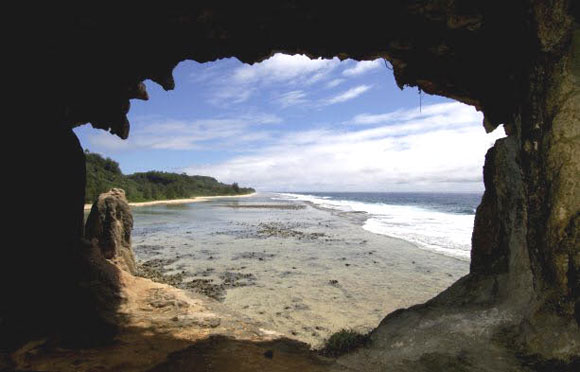 Activities
Trekking - local guide optional
Horse back riding
Land Rover excursions
One day Rurutu discovery
Mountain bike trips
Scuba diving
Snorkelling with the humpback whale