Home > Diving Tahiti > Tahiti Dive Resorts
Raimiti
Fakarava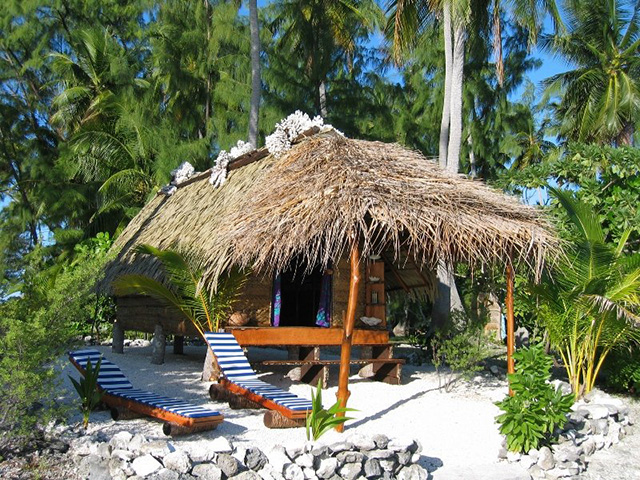 RAIMITI is a privileged place that we need to respect and protect. This is an ideal setting where you can get in touch with your inner being, find peace to renew your energies, and let go of the useless encumbrances that block your modern life.
In this unspoiled wilderness you can attempt reconciliation with nature, this fragile gift that is so often mistreated by the world.
Calm, tranquility, peace of mind, silence if you wish, and company if you so desire!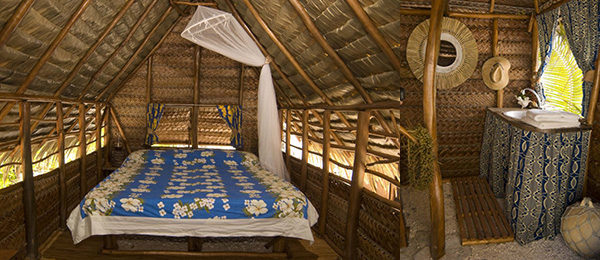 We guarantee :
A total change of your familiar environment
A complete break with your daily lifestyle
New colors and scents
No stressful noise
Kilometers of walks beside the reef or lagoon
A wealth of aquatic flora and fauna
Beaches of fine sand and seashells
Magnificent sunrises and sunsets
A warm and clear turquoise lagoon, Songs of native birds, Dry pure air, free of pollution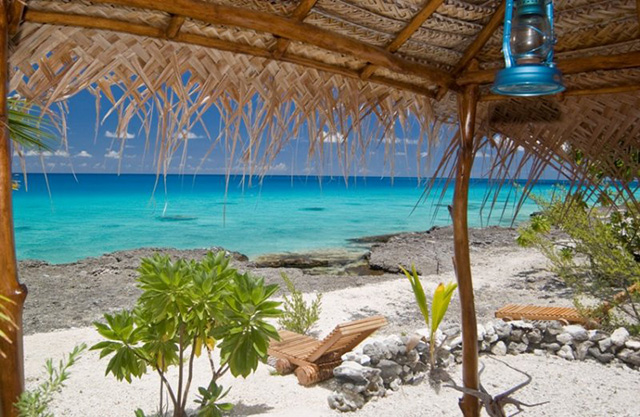 Bungalows
Everything was conceived and thought out by using local materials to their best advantage.
Electricity is supplied by renewable energy with a concern of protecting the environment.
An abundance of good quality water is available; however, we recommend that you do not waste this treasure.
We wanted to integrate into this area by respecting it to the maximum.
Special attention was given to everything that concerns your well-being: from the furnishings in your fare to the snorkeling equipment, as well as the library, linens, dishes, and our diverse collections of seashells and objects that we love.
Everything is there for your pleasure and we thank you in advance for respecting this little haven of happiness.
Each fare is sufficiently isolated from the others to preserve intimacy.
There is no door and no key, which is the way we want it to be.
These bungalows are very well ventilated naturally; you will appreciate the ocean breeze that cools you while you sleep. Light from the hurricane lamp and candle will bring magic to the tropical night.
Scuba Diving
The Atoll of Fakarava in French Polynesia has been designated as an UNESCO Biosphere Reserve for the preservation of rare species.
For the divers it offers an abundance great under-water treasures. The south pass is accessible to all level of divers, thanks the mild conditions of the currents and depth in the pass.
While diving, you discover a profusion of live, the vibrant colors of the living corals, the uncountable Napoleon Wrasses to large schools of grey reef sharks calling the pass their home.
The dives spots at the South Pass of Tetamanu, called Tumakohua, are located about 20 minutes by boat from RAIMITI.
Two dive centers are at your disposal: TETAMANU DIVING, located directly at the Tetamanu Pass and TOPDIVE, located on a small motu (islet) very near the pass.