Home > Diving Tahiti > Tahiti Dive Resorts
Pension Havaiki Lodge
Fakarava North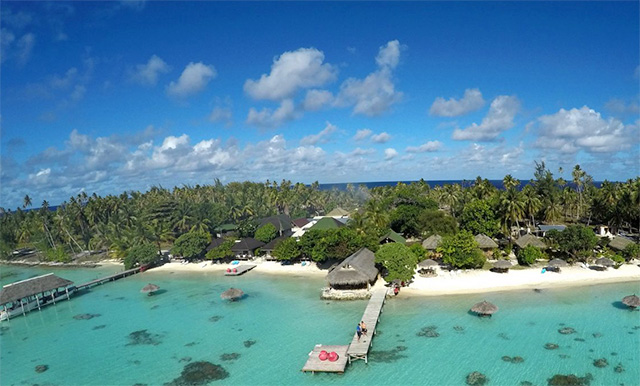 Located north of Fakarava, Pension Havaiki welcomes you within a world of incredible colors, from the the emerald green of the lagoon to the glistening white of the beach, making you blind. Once you are settled down, you will appreciate the kindness of the local team, their professionalism and availability. During your stay, please your palate with the refined and varied cuisine suggested at the restaurant. Several activities by the pension not to be missed !A great opportunity for you to discover the scenic beauty of Fakarava, its many charms, along with, its history and its people . Perfect place for families with children.
Room Facilities
Baby Bed upon request, Ceiling Fan, Instant Coffee/Tea Facilities, Daily Housekeeping, Hot Water, Mosquito Net, Mosquito Repellent, Private Bathroom/WC, Shower, Terrace.
Garden Panoramic Bungalow
Perched at a height of 2m, 5 bungalows Panoramic Garden located just behind the beach bungalows, with lagoon views from the terrace, they are comfortably decorated and equipped with bathroom with hot water, mosquito net and ceiling fan.
Bed Configuration: 1 Queen size bed + 1 single bed + 1 rollaway bed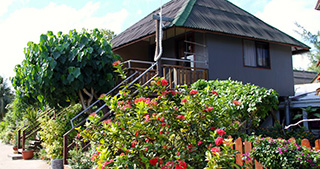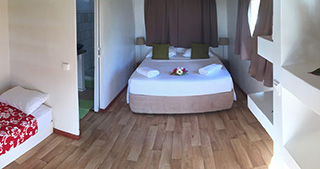 A/C Beach Bungalow
10 recently renovated beach bungalows overlooking the white sand beach and beautiful turquoise lagoon. Bright interior, gauze windows, fan and air conditioning, private bathroom with lukerwarm water.
Bed Configuration: 1 Queen size bed or 1 Queen size bed + 1 single bed + 1 rollaway bed
Additional Facilities: Air Conditionning, Mini fridge
Facilities and Activities
Wifi Internet access cards to be paid on spot at the reception.
Unusual, the presence of a pearl farm on the site of the pension. Do not miss the visit with the explanations of Joachim himself, a pioneer in the pearl culture! While you are there, you can take part in "the lottery of pearls". Plunge into the oyster park with your fins and mask and choose a pearl directly on the string for a bet of 3000 cfp or 25 Euro. If there is no gem, you get to pick again. So basically, you are sure to win every time! You can also go to the store of the pension, where carved and shiny pearls are exposed. A fish park was built in the turquoise blue lagoon. Get a chance to feed the friendly fishes, swim within and witness the beautiful marine shows of surgeons, mullet, parrot and other tropical species.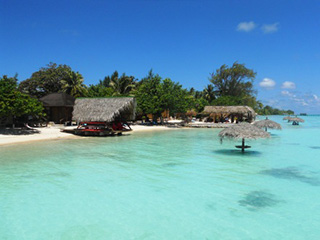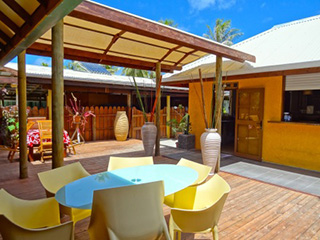 The pension suggest a number of activities (to purchase on the spot):
Half day lagoon excursions at the "green lagoon" spot or at the birds motu
Full day tours with visits to the South pass of Fakarava, Tetamanu village, and pink sand motus (quality lunch incldued)
Deep sea fishing.
Massages, in a bungalow or at the end of the pension's pontoon at sunset.
Electrical cars to rent: Approx. 6 000 cfp half day / 10 000 cfp full day.
Free Activities: Bicycles, Children Playground, Fitness Center, Kayaks, Canoe, Library, Parlour Games, Snorkeling Equipment
Other Facilities: Pantry & Sundry Shop, Safety Boxes at the Reception