Home > Diving Tahiti > Tahiti Dive Tours
The Island of Tikehau Diving, 6 Nights
6 nights A/C beach bungalow, includes daily American breakfast and 10 dive package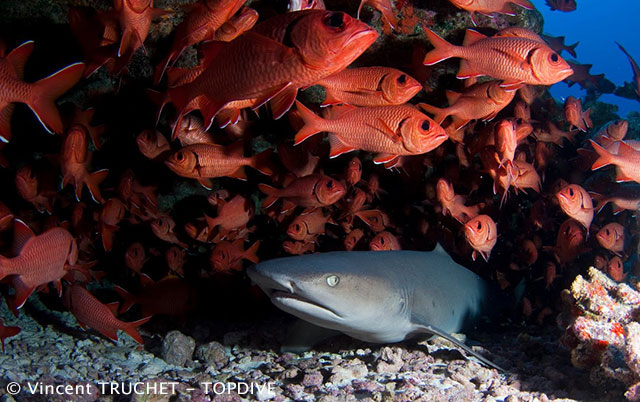 The richness of the life both underwater and on land is unique. During one of his expeditions, Jacques-Yves COUSTEAU declared Tikehau the richest atoll on the face of the earth.
Dives in Tikehau are done in the pass as in the oceanic slopes and the lagoon. Tikehau is well-known to be an ideal island to encounter stately manta ray.
Itinerary
Shared transfer from airport to Tikehau Pearl Beach Resort
Hotel Tikehau Pearl Beach Resort - 4*
6 nights - A/C Beach Bungalow - daily American Breakfast
Travelers in search of rest can enjoy the small hotel spa, its poolside deck chairs and the pink sandy beaches of Tikehau. Explorers can swim with Manta rays, go fishing, discover the reef or the bird island, hunt for shells, visit the village by bicycle, meet the locals, picnic on a desert island... there are so many things to do... a genuine return to nature. Once the body is calm and the mind emptied, a delicious dinner awaits you in the restaurant or under the stars, the Chef Eric Lafont will delight your taste buds with a burst of local and international flavors. Find yourself and relax in the heart of the Tikehau Pearl.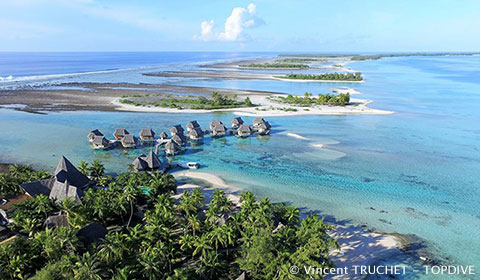 Tikehau Plongee
10 dives (5 x 2 tanks)
Shared transfer from Tikehau Pearl Beach Resort to airport
COST: from $2,168 per person
For more information
Contact:
Dive Discovery
@
1 800 886-7321
(415) 444-5100
or
Request Info