Home > Diving Tahiti > Tahiti Dive Tours
The Island of Fakarava Diving, 6 Nights
6 nights in an A/C beach bungalow, includes transfers to/from airport/hotel,
breakfast and 3 course dinner each day, and dive package (10 dives)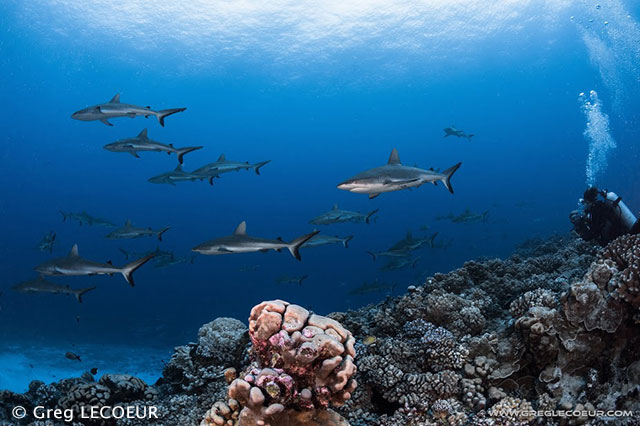 Fakarava, is an untouched world where birds and marine life live in harmony with the land and water. The rich ecosystem is home to rare birds, plants, and crustaceans while the dive sites are virtually undiscovered. Life along the shore is equally unique with the sight of quaint villages, old coral churches, and welcoming people.
Itinerary
Shared transfer from airport to Pension Havaiki Lodge
Pension Havaiki Lodge - Fakarava North
6 nights in an A/C Beach Bungalow- Breakfast and 3 - course dinner included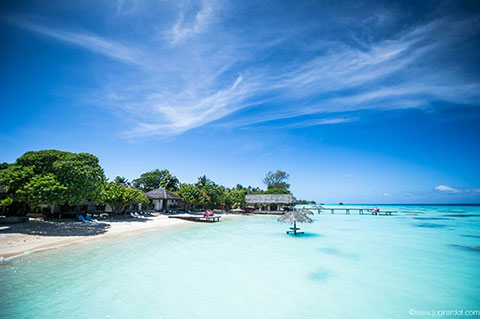 Located north of Fakarava, Pension Havaiki welcomes you to a world of incredible colors, from the emerald green of the lagoon to the glistening white sand of the beach. At the Lodge you will appreciate the kindness of the local team, their professionalism and availability. During your stay, enjoy the refined and varied cuisine, Local & European, suggested at the restaurant. Several activities by the Pension are not to be missed! It is a great opportunity for you to discover the scenic beauty of Fakarava and its many charms, along with, its history and its people. Perfect place for families with children.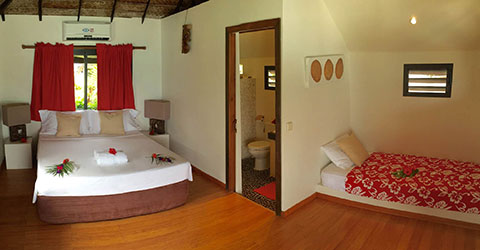 Topdive - Tahiti
10 Dives Gold Pass for 2 divers max.
A veritable undersea Garden of Eden. Fakarava has been classified as a UNESCO Biosphere Reserve due to the rich diversity of its ecosystem. The undersea flora and fauna promises a richness in the myriad species you are likely to encounter.
The 2 passes that connect its lagoon to the ocean are GARUAE and TUMAKOHUA. They offer among the best dives in Polynesia. The northern pass of GARUAE is the largest in the Tuamotu Islands and probably holds the highest density of fish with the most amazing pelagic encounters ever seen.
Shared transfer from Pension Havaiki Lodge to airport
COST: from $1,585 per person
For more information
Contact:
Dive Discovery
@
1 800 886-7321
(415) 444-5100
or
Request Info