Home > Diving Philippines > Philippines Liveaboards
M/Y Stella Maris Explorer
Expedition Fleet's Liveaboard

The M/Y Stella Maris Explorer is a spacious 36 meter twin screw, full service dive cruiser. This boat is one of the fleet's pleasure yachts, as it has a spacious open-air top deck - perfect for enjoying your sundowner while watching the sunset!
Fully air-conditioned interiors. All floorings are made of wooden finish tiles.
10 twin-sharing cabins w/ ensuite toilet and bath
Hot and cold shower
4 open rinse showers on deck
Entertainment center with TV, DVD and stereo
Lounge
Library of books, magazines and DVDs
20sqm sundeck bar area
Jacuzzi
3 Satellite Phones Available : Thuraya, Inmarsat, Iridium
6 Nautilus SOS Submersible GPS Tracking Radios
6 Compressors for Nitrox Fills (free for our guests) : 3 Coltri / 3 Bauer (Nitrox Membrane System)
3 Generators (2 Isuzu units @ 60 KVA and 1 unit Yanmar @ 30 KVA)
Water Capacity : 18 tons
Water Maker : 5 tons/day
2 units 27-foot Chaseboats with Yamaha Motor Engine
8 Divers : 1 Dive Master Guide System
All beds are with memory foam mattresses and pillows.
All equipments are new.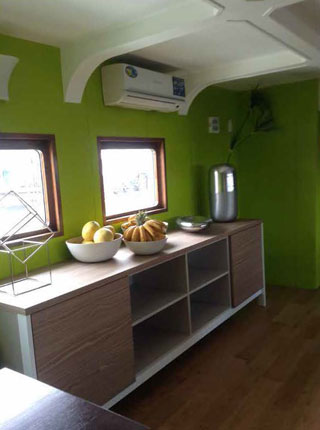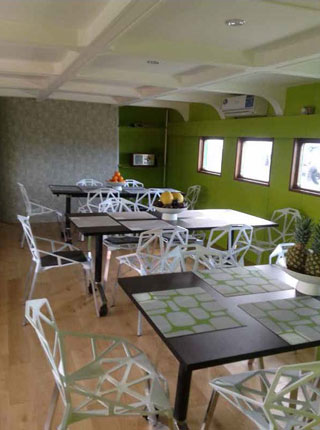 Rooms
Stella Maris Explorer is a twin German engine cruiser that can accommodate 19 guests. Kindly see below details for room description :
6 pax for 3 DeLuxe Rooms
1 room with queen size bed with windows.
1 room with 2 single beds with windows.
1 room with 2 42" x 76" bunk bed type
All De Luxe Rooms are with Nespresso Machine, TV, and DVD Player. These are located at the center of the boat with direct access to the Dining Area.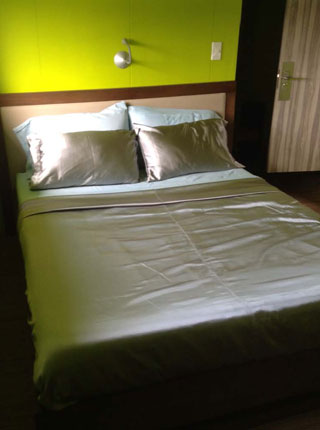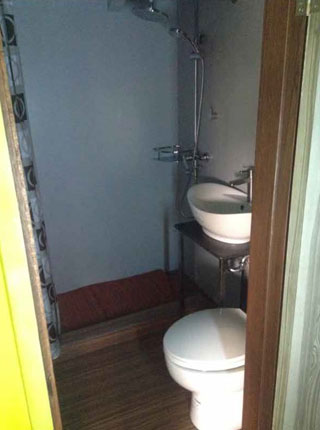 8 pax for 4 Standard Rooms
4 Standard rooms with 42" x 76" bunk bed type
All Standard Rooms are with windows and are located at the top of the boat.
4 to 5 pax for 3 Economy Rooms
1 Premium Economy with 2 units single beds and 1 unit 45" x 76" (3 pax)
1 Economy Room with 2 units single beds bunk type. (2 pax)
All Economy Rooms are located at the bottom of the boat.
All rooms are with memory foam mattresses and pillows.

Tubbataha
Measuring 99,600 hectares in size, the Tubbataha Reef National Marine Park is made up of 2 atolls rising in the middle of the Sulu Sea. A Study by Conservation International has confirmed what Scientists long theorized, that it is the nursery for fish and coral larvae that populates the Sulu-Sulawesi Triangle – an area that not only covers the most important and productive fishing grounds of the Philippines but extends as far south as Malaysia and Indonesia.
So important is this submerged structure in the balance of the underwater eco- system that UNESCO declared it a world heritage site as far back as 1993. In 1998, Former Philippine President Fidel Ramos, a keen diver himself, created Task Force Tubbataha and a station equipped with radar and manned by zealous rangers was established and now guards the park 24/7.
Several factors are responsible for the almost virgin conditions of this underwater jewel. The convergence of currents constantly brings in a barrage of the nutrients and clean water a healthy reef and its inhabitants demand. Being the largest and almost lone structure in the middle of a vast expanse of ocean guarantees a healthy influx of pelagic visitors looking for a meal and other services an underwater community provides.
Being almost a hundred nautical miles from the nearest port, access is only through Live-aboard vessels and voyages to the park are determined by the weather. A small window-from late March to early June when calm seas and clear skies are the best and only times for divers to visit. The strong winds and rough swells the rest of the year deters both authorized and un-authorized incursions into the park and permits the reef to settle back into its natural state of regeneration.
View our Tubbataha Sample Itinerary [pdf]