Home > Diving Philippines > Philippines Dive Resorts
Magic Oceans Dive Resort
Anda, Bohol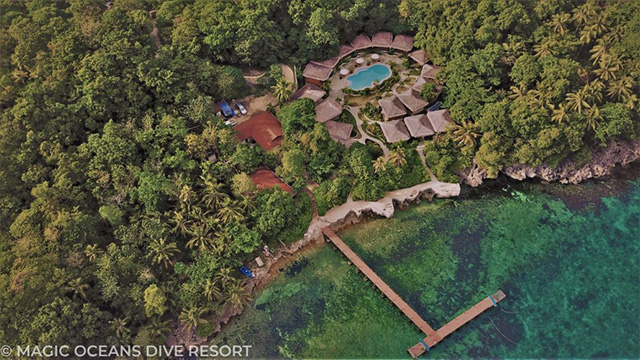 On the fantastic green and quiet island of Bohol you can find Magic Oceans Dive Resort. We are located on the east coast, in the town of Anda. We are far away from the busy touristic areas. Making your stay more peaceful and enjoyable.
The resort is on the seaside surrounded by a steep rocky wall, jungle and a tropical fruit nursery. The whole area is very green with lots of grass and of course hibiscus, but also jasmine and other tropical flowers. To provide you with the best vacation ever we offer almost everything; from a relaxed massage to great cocktails and refreshing fresh fruit juices, a big and fully equipped dive center, hidden relaxation areas at the seaside and a great restaurant with both local dishes and western style food.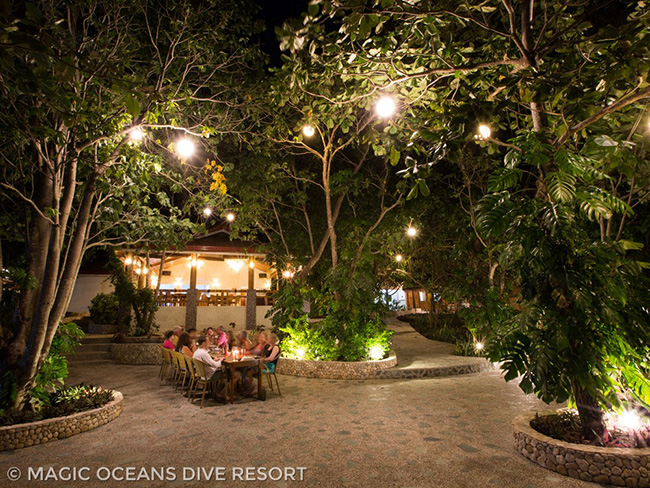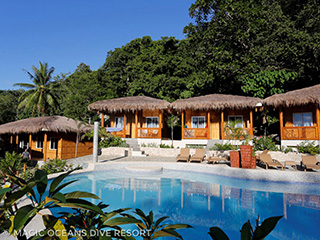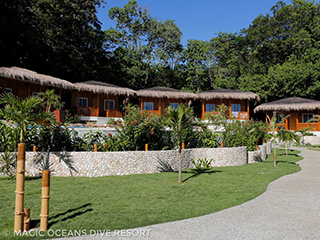 The Bungalow Interior
Inside your bungalow you'll find modern native style furniture including a king size bed and a day bed which can be used as a sofa or an extra bed when needed. There is a closet that houses a safe for your valuables; a fully stocked mini bar and tea and coffee making facilities. The desk has good lighting so it is perfect for those that travel with camera gear or if you need to take five minutes to check in with work. The balconies are big yet cosy with bamboo seats and a towel rack and offer amazing views of sea and land. The energy saving air-conditioning is super-silent.
The bathrooms are spacious with a hot powerful shower. Amenities such as towels, soap, shampoo and a hairdryer are provided. You will find plenty of room to store your toiletries. There is also a basket provided for the in-house laundry service. All rooms have additional towels for the pool and free unlimited mineral water.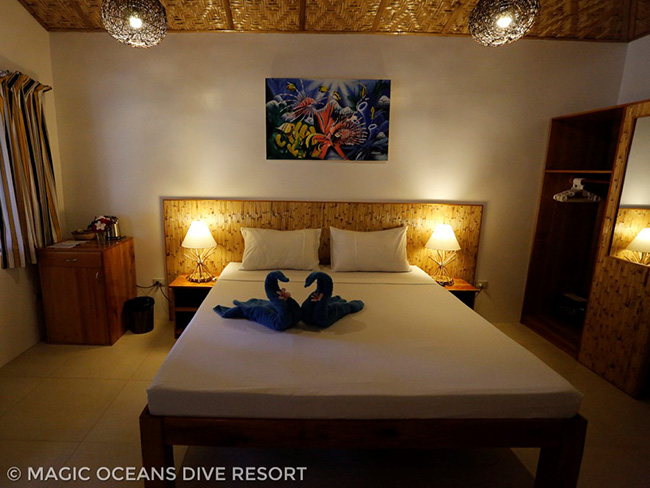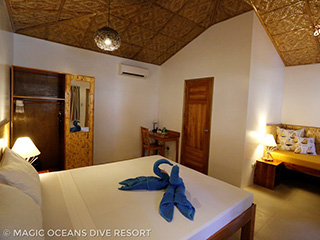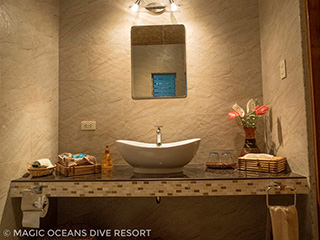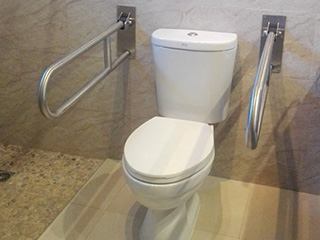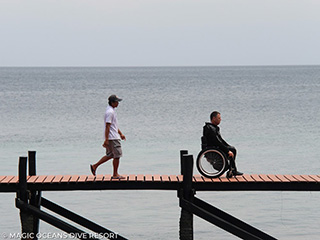 Diving
The super-size dive centre can comfortably accommodate 35 divers, every diver gets his/her own spot with their name attached which they keep for their whole vacation. You can hang all your gear to dry and have a box for the smaller items. The floor of the dive centre is made of pebbles so it not at all slippery. In the wet area there are 3 showers and 5 large rinse tanks for all the dive gear and cameras. We also have a dedicated camera area with electricity, good light and airguns and we will have even more camera tables soon.
Anda has 16kms of diving pleasure to offer plus a sandbank, Lamanok Island and several diving day trips. The options include muck diving, walls covered with healthy corals, sandy slopes, small caves, mangroves and sandy bottoms full of life. The marine life varies from XXS to XXL, pygmy seahorses, nudibranchs, schools of fish, a passing whale shark and even an occasional manta.
We have 12ltr/80ft³ aluminum tanks with both DIN and Int. connections, suitable for both air and Nitrox. Of course the tanks are filled with a minimum 200bar/3000psi pressure, if not, just return the tank and get a new one!