Home > Diving Philippines > Philippines Dive Resorts
Ocean Vida Beach and Dive Resort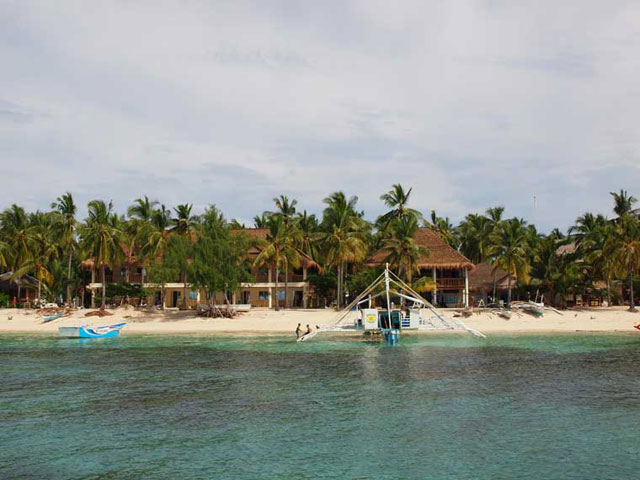 Welcome to Ocean Vida Beach and Dive Resort Malapascua!
The Ocean Vida Beach and Dive Resort is situated at a first class location directly at the white Bounty Beach, just beside 5* PADI Sea Explorers dive center.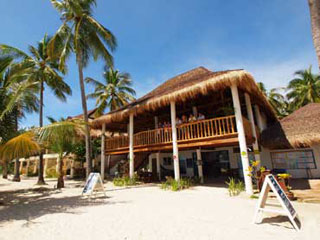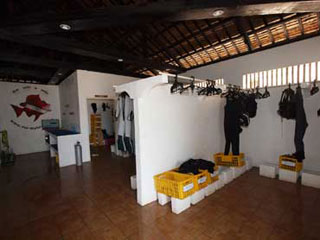 The Resort is under Swiss/German management and offers 12 deluxe Rooms all with sea view, hot water, air con, mini bar and safe.
Malapascua is one of the top tourist spots in the Philippines. Thresher Sharks, Wreck and Cave diving, amazing macro creatures and a money back guarantee to see Seahorses and Mandarin fish on the Sunset dive in Lighthouse.
The friendliness of the locals and the beautiful white sandy beaches make a visit to Malapascua an unforgettable experience.
Accommodation
Ocean Vida offers 12 deluxe Rooms all with beautiful sea view, private terrace or balcony. The rooms are equipped with abaca and mahagoni Furniture, air condition, fan, mini bar, hot and cold shower, beach towel, room safe and free WiFi.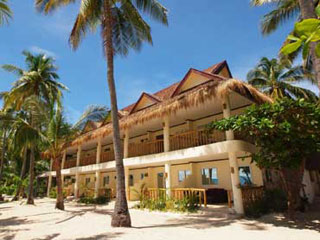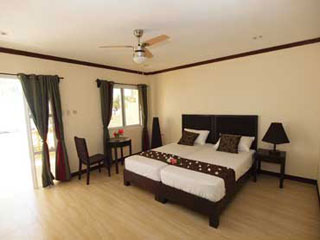 Diving in Malapascua
Most of the divers come to Malapascua because of the thresher sharks which can be seen in monad shoal all year around. Also giant manta rays and mobulas are often seen on this sunken island. Most of the divers coming are surprised at the great diversity on the dive sites around the Malapascua. The dive sites offer a great range of macro, wreck, cave and wall diving.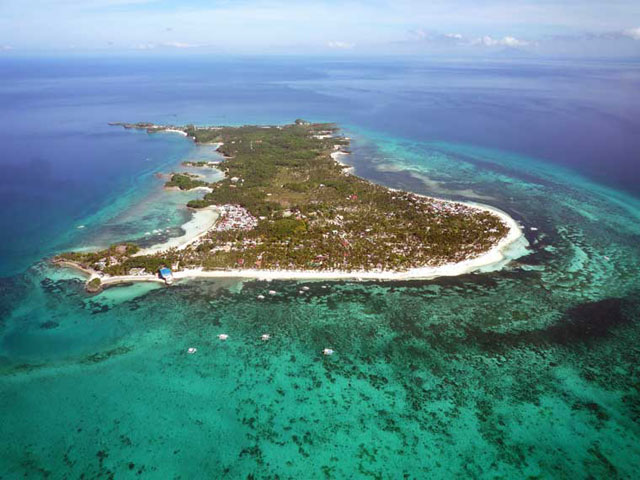 Thresher sharks in monad shoal
Wreck diving on the Dona Marilyn
Cave diving in Gato
Wall diving in Calangaman
Monad Shoal
| | |
| --- | --- |
| Distance to dive site: | 25-40 Minutes |
| Depth: | 19m-25m |
| Experience level: | AOWD or OWD + 30 Dives |
Description:
Monad Shoal is the only place in the world were you can dive with the thresher sharks in shallow water around 20 meters almost on a daily basis. The Giant manta rays and devil rays are visiting also these cleaning stations. The dive starts between 5am-6.30 am depending on the weekday.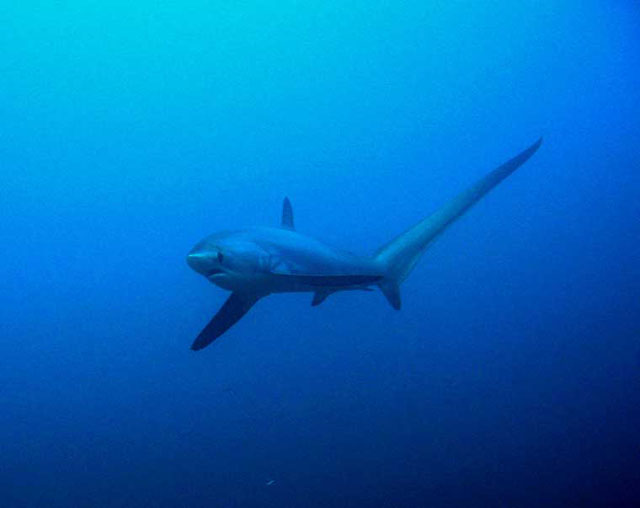 Thresher Shark
Dona Marilyn
| | |
| --- | --- |
| Distance to dive site: | 75-90 Minutes |
| Depth: | 19m-33m |
| Experience level: | Advanced Open Water |
Description:
The Dona Marilyn was a Cebu-Manila passenger ferry that sank in a typhoon over 20 years ago. The wreck is around 100m long, and now lying on its starboard side. You can see purple fire sea urchins, accompanied by their resident zebra crabs and Coleman's shrimp, scorpion fish, nudibranche, marble rays and blue-spotted rays.
Gato Island
| | |
| --- | --- |
| Distance to dive site: | 45 Minutes |
| Depth: | 5m-25m |
| Experience level: | Open Water |
Description:
Gato is for sure one of the best dive site around Malapascua. It offers pretty much everything you would expect from a superb dive. A cave which goes through the island and the white tip reef sharks are just some of the highlights. If they are not swimming around they are sleeping under the rocks in around 20 meter depth. There are 5 different dive sites in Gato so you can go there a few times.

Other marine life include bamboo and cat sharks, spanish dancers, hermit crabs, scorpion fish, cardinal fish, Seahorse, Pygmy seahorse and frogfishes.
Calangaman Island
| | |
| --- | --- |
| Distance to dive site: | 75-90 Minutes |
| Depth: | 5m-40m |
| Experience level: | Open Water |
Description:
Calangaman Island is the picture postcard island, actually chosen from over 7,000 islands to be the cover of Jens Peters - the definitive Philippines Travel Guide. The diving is done right around the island where the drop off is around 10-12 meter and the wall is going straight into the blue to hundreds of meters deep. The wall is covered with different corals and has a great marine life. You can see white mushroom coral pipe fish, ornate ghost pipe fish, candy crabs, pygmy seahorse, scorpion fish and nudibranche. If you look out in the blue for Thresher sharks, small rays, tuna and barracudas. Lunch break will be on the island with a beach barbeque during our surface interval.