Home > Diving Mozambique > Mozambique Dive Resorts
White Pearl Resorts
Southern Mozambique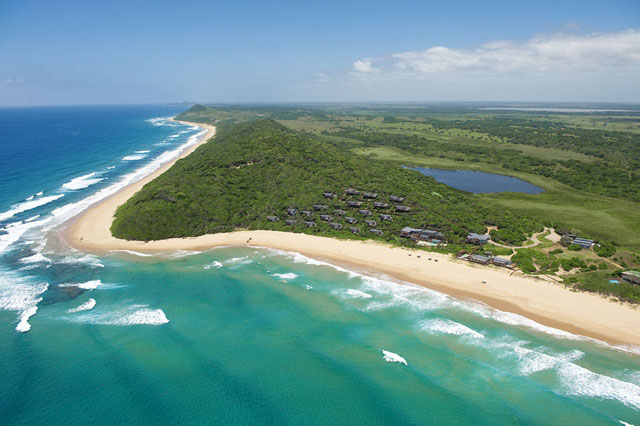 Situated on a magnificent, private sandy white beach in southern Mozambique (south of Maputo and almost on the border with South Africa), White Pearl Resorts comprises 21 elegant, individual suites each with their own private pool and stunning ocean views. The main area includes a chic restaurant, lounge, bar, large rim-flow swimming pool and warm Mozambican hospitality!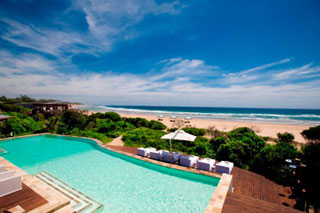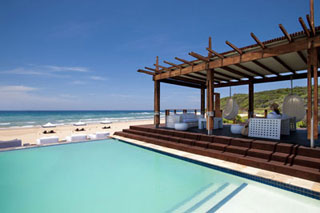 The resort is surrounded by natural beauty, from the Indian Ocean to the east and the Maputo Elephant Reserve to the west. Offering exceptional accommodation, service and locally-inspired cuisine along with some of the finest diving in Mozambique, White Pearl is a fabulous addition to Mozambique's coastline.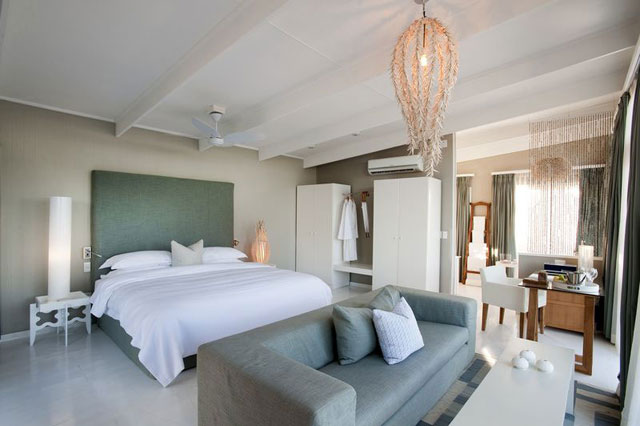 Pinnacle Reef Diving
White Pearl Resorts offers unique diving experiences on one of the world's top pinnacle reefs. A variety of dive spots offer something for everyone, from exhilarating shark sightings to multitudes of fish and vibrant corals.
A professional, safe and world class interpretive diving experience with no equal anywhere along the Mozambican coastline.
Our experienced dive instructors will show you brightly coloured underwater corals and an array of brilliantly marked fish launching directly from the beach at the resort. With its clear waters and accessible reefs, this is the ideal dive destination for both beginners and specialised divers.
PADI Resort courses are also available and diving equipment can be hired from the Dive Centre.