Home > Diving Mozambique > Mozambique Dive Resorts
Machangulo Beach Lodge
Southern Mozambique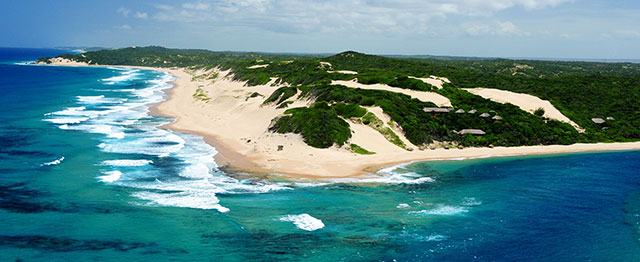 Machangulo Beach Lodge is located just one hour by boat east of Maputo, Mozambique - Making it the most easy to reach Beach Lodge on the entire coastline...
Accommodation
Ocean View Rooms
The Five Premium Ocean View rooms are the pride and joy of Machangulo Beach Lodge. Perched up on a ridge overlooking the amazing scenery. Each room has a private deck, en suite bathroom, air conditioning, mini bar and many other luxury amenities.
Family Villas
The Family Villas at Machangulo provide ultimate flexibility and privacy for groups, families and any types of booking configuration. The large and spacious Villas feature 2 private en-suite rooms Joined together by a central room. The central area of the Villa features a kitchen prep area, lounge, bar and dining area. The Villa also features a pool. The Villas are completely private and offer a home away from home luxury.
Beach Villas
Close to the beach and intimately private the Beach Villas at Machangulo Beach Lodge consist of two rooms each. These rooms are close together but only attached via wood decks. These Beach Villas are ideal for groups or families.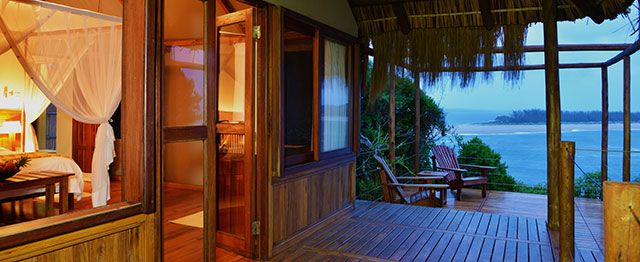 Activities
Diving
The Marine reserves surrounding the Machangulo Peninsula provides some excellent diving. Off the beaten track diving at its best. With ample options for beginner and advanced divers it is the ideal location for those looking for a unique and unexplored diving experience. For the complete novice we offer a full selection of diving courses. Here are some highlights of what we offer... A full PADI diving centre with compressor, cylinders and all other necessary equipment (no Nitrox however). Our main dive boat is a big, 250HP 30 ft Diving boat with low gunnels, stairs and ample space. We always have a PADI Dive instructors on staff featuring a full range of courses. Year round diving with water temperatures between 20°C (lowest, but seldom) to 30°C (in summer) Wide range of experiences, from shore dives to boat dives and even reefs that no-one has ever dived before...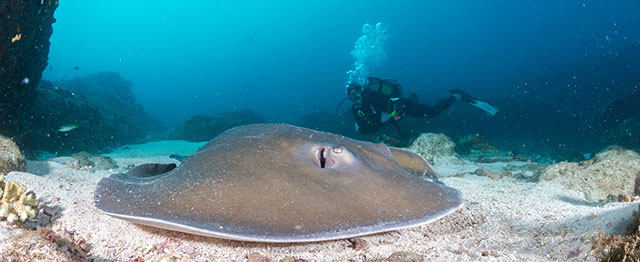 Snorkelling
Our most popular activity! The Inhaca Island Marine reserve has 2 km of pristine snorkelling and the Picnic Snorkel on the island is HIGHLY recommended, one of our favourite activities. During neap tide days (please check tides at the activities centre) there is also great snorkelling right in front of the lodge. The use of the snorkelling gear for this is free…
Fishing
Machangulo Beach Lodge is situated in the midst of many world class fishing locations. The area provides opportunities to target a large number of species in all weather conditions. Using your favourite techniques or learning to perfect new styles from our world-class fishing guides, you're bound to have the fishing trip of a lifetime!
Kayaking
The diverse biospheres surrounding Machangulo Beach Lodge teams with epic nature, waiting to be explored. What better way to do this than a kayak? Paddling through the estuaries and the bays or even on the off shore reefs promises some amazing encounters with nature. If you are lucky, the dolphins might even come to say hi!