Home > Diving Mozambique > Mozambique Dive Resorts
Villa Santorini
Bazaruto Archipelago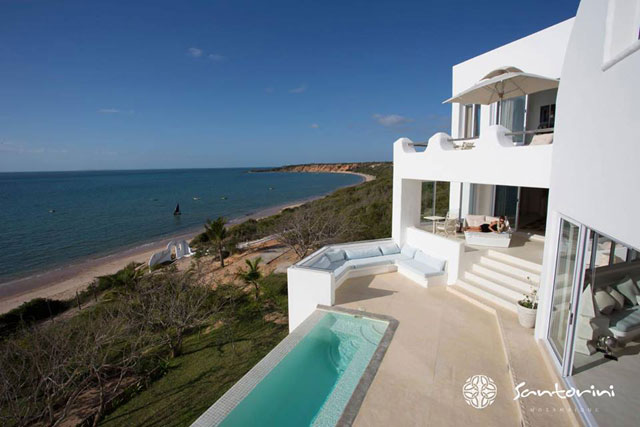 Experience the sensuous pleasures of Mozambique in this enchanting seaside paradise. Villa Santorini is located a few kilometers north of Vilanculos on its own stretch of beach overlooking the Bazaruto archipelago. The villa rests on an elevated point surrounded by dense coastal vegetation, owning unparallaled views and privacy.
Bedrooms:
Five majestic en-suite bedrooms that feature private balconies and breathtaking sea views. The villa can sleep 10 people or 8 adults and 6 children.
Room Features:
All have private balconies with sea views, Ipod docking stations , Private room safe, Elegant en-suite bathrooms, Air conditioning and fans.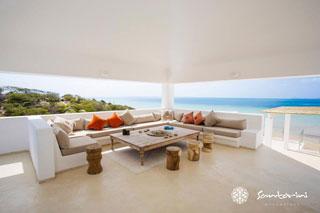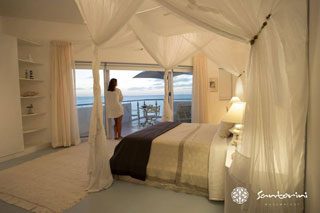 Outdoor:
The shaded pool courtyard holds claim to an eternal view and an al fresco seating area beside a pizza oven and gas BBQ. The ocean front deck has a pale blue martini pool which faces directly onto the sea. Relax, meditate, entertain on the covered sala, upstairs from the courtyard. Tucked below this is another deck for private massages or romantic dinners. The Villa has a staircase to the beach.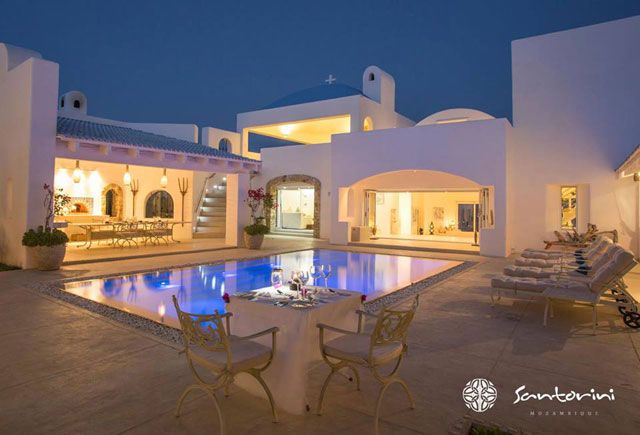 Kitchen:
The villa has two kitchens – one where outstanding meals are prepared by our resident Mozambican chefs. The other is purely for guest use should they wish to help themselves to an ice cold beverage, a cappuccino or perhaps a glass of wine of their choice. However friendly and personal waiter service is always available.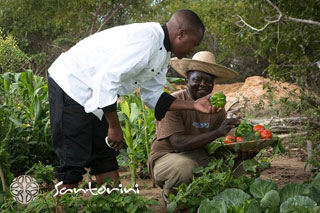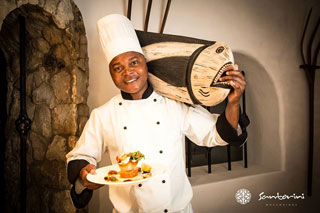 Vilanculos:
Vilanculos is well known as the gateway to the Bazaruto Archipelago and was one of Mozambiques first well known tourist destinations. With regular flights from South Africa and now improved road access, Vilanculos is fast becoming a popular destination with tourists and travellers alike. The town itself is only about 5km long filled with all the amenities needed to make your visit comfortable yet local. The airport is based on the outside of the town with flights arriving and departing on a daily basis. The Bazaruto Archipelago, a chain of islands strung out like a pearl necklace, is a protected National Marine Reserve (declared so in 1971) that lies parallel to the historical Mozambican channel. The archipelago consists of five islands; Bazaruto, Benguerra, Margaruque, Bangui and Santa Carolina also known as Paradise Island.