Home > Diving Mozambique > Mozambique Dive Resorts
&Beyond Benguerra Island
Bazaruto Archipelago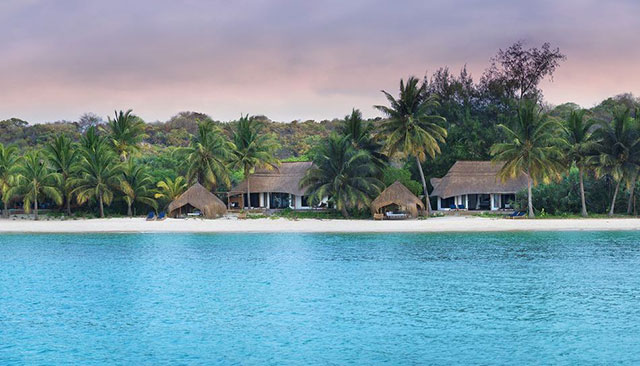 Situated on the second largest island in the sunny Bazaruto Archipelago off the coast of Mozambique, the lodge is set in a protected marine conservation area and offers pristine beaches and unspoiled coral reefs teeming with marine life. Looking out onto a sandy beach and set on a deep lagoon unaffected by the tides, this exclusive beach getaway is ideal for swimming and snorkelling. Surrounded by premier diving sites, the lodge is the gateway to an underwater wonderland for divers, with a rich variety of tropical fish species complemented by Africa's only population of the rare dugong. The deep Mozambique Channel, which runs alongside the island, is renowned for its game fish and Benguerra Island offers some of the world's best catch-and-release deep sea fishing and fly fishing opportunities.
While the island is fringed with golden, sandy beaches, its interior is a lush patchwork of forests, wetlands and fresh water lakes. Horse riding trips and island expeditions explore both the coastline and the interior of the island, uncovering traditional culture at the local village and climbing soaring sand dunes.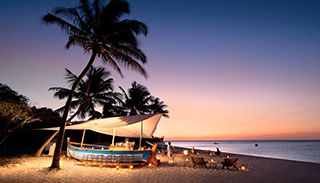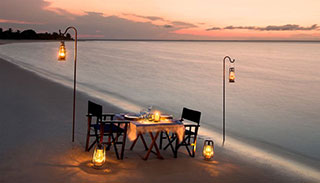 Accommodation
Spread out along warm, golden sands, every room and guest area at &Beyond Benguerra Island opens out onto a spectacle of sparkling ocean waters. Boasting a fresh island feel, the lodge's welcoming guest areas offer views of the lush tropical garden and the ocean beyond. Set deep in cleverly created patches of shade, comfortable loungers beckon set around the lodge's rim flow swimming pool look out onto the waves. Closer to the water's edge, a colourful traditional dhow has been transformed into the perfect setting for an al fresco meal with your toes in the sand.
Set among a lush island forest, ten casinhas and two cabanas admit cooling sea breezes through wooden shutters and glazed windows and doors that fold back to frame the magnificent views.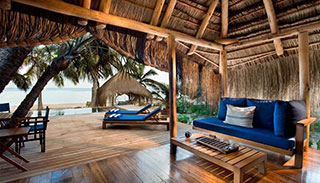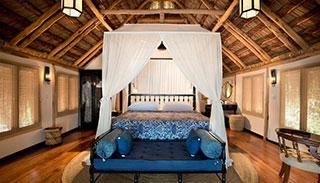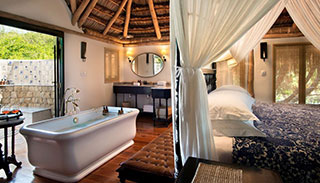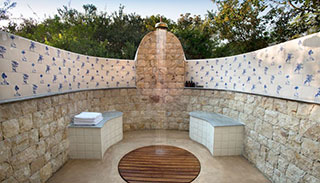 Diving
&Beyond Benguerra Island has a fully equipped Dive Centre and offers a full range of diving adventures. If you are an experienced diver, our Dive Master will take you out to explore the waters off the Bazaruto Archipelago and, if you are a novice, our Dive Instructor will introduce you to a whole new world of mystery, wonder and beauty. There are a number of dive sites within easy reach of the island and our Instructor can help you select the most appropriate one based on your diving experience and interests.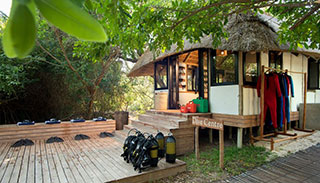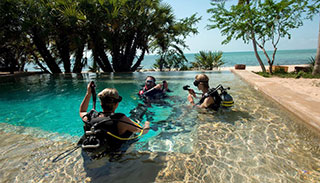 Snorkelling
Explore the shallower coastal reefs situated off Benguerra island with the help of a snorkel. Equipment is provided and our guide will show you the best snorkelling spots to see the colourful marine life of the Indian Ocean.
Other Activities
Castaway Picnic
Helicopter Sightseeing
Horse Riding Safaris
Island Expedition
Sunset Dhow Cruise
Swimming with Horses