Home > Diving Mozambique > Mozambique Dive Resorts
Coral Lodge 15.41
Mossuril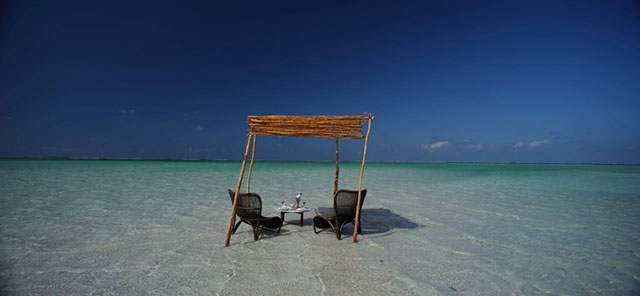 The exact coordinates for Coral Lodge 15.41 is part of our name, i.e. 15 degrees south latitude and 41 degrees east longitude. The lodge is located in the north of Mozambique in an area called Veranda. Veranda lies at the tip of a peninsula and is only a short distance from Ilha de Moçambique (Mozambique Island), the former capital of Mozambique.
Coral Lodge 15.41 combines one of Mozambique's most stunning beach locations with the country's rich culture and trade history. Situated on a spectacular peninsula within an unspoilt nature reserve and only minutes from the UNESCO World Heritage Site of Ilha de Moçambique, Coral Lodge is a unique blend of contemporary design combined with the utmost respect for the rare and unique surroundings.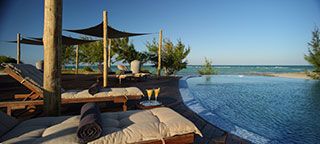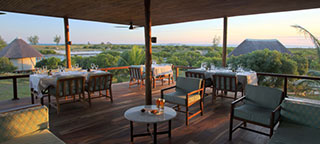 Accommodation
This beach sanctuary comprises of just 10 luxury villas which tastefully blends luxury and comfort with the authentic feel of Mozambique style and simplicity. The design skilfully uses an elegant mix of wood and textiles to ensure the lodge blends in with its surroundings whilst incorporating the vivid colours of the area.
Facilities & Services
To make you feel at home in our lodge your room steward can provide you with all the amenities and service you require to get that real home-away-from-home feeling.
In-room amenities:
Air Conditioning (above your bed)
Electronic safe
Coffee & tea making facilities
Two complimentary bottles of drinking water daily. Extra water bottles are in the private bar
A fully-stocked private bar
Hairdryer
Outdoor shower
In room extras
The following extra in room amenities are available:
Laptop with local internet access and movies to play in your room
Sim card and credit to put in your mobile phone and to call from your room in and outside Mozambique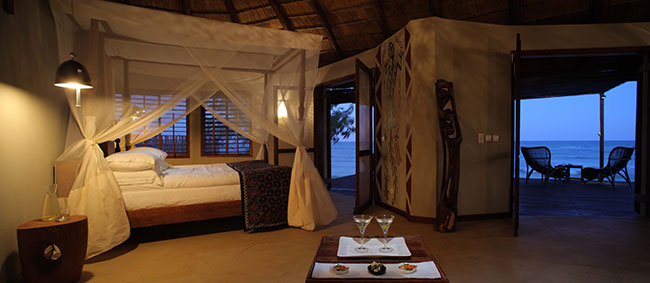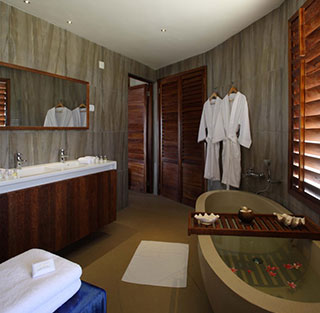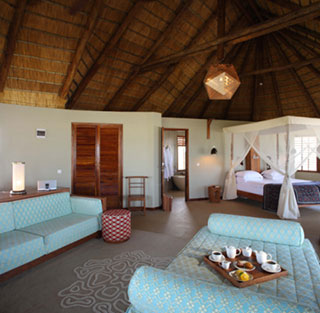 Activities
Because of its unique location, Coral Lodge 15.41 has a huge variety of activities on offer. You can simply enjoy the resort, the beach and the water sports or satisfy your curiosity of Mozambique's rich history and the culture of the Macua people. Coral Lodge 15.41 is only 10 minutes away from llha de Moçambique, which is the only UNESCO World Heritage site in Mozambique.
Diving:
Guests can go diving with the professional dive guide or on their own. The unspoiled reefs just off the coast from Coral Lodge 15.41 offer easy as well as more strenuous diving spots. The reefs are a mix of hard and soft corals with many species of small fish. They are regularly visited by the bigger predators like the dolphin.
Whale watching:
During August, September and October whales migrate along Coral Lodge's coastline. This makes for very easy whale watching. Jump into our motorboat to see these magical mammals up close and personal.
Snorkelling:
A snorkel in our lagoon is a must for every guest! You can see a wide variety of colourful fish and coral just yards from the lodge. Go with our experienced dive guide for an underwater safari and learn more about the hundreds of fish swimming around you including banner fish, pipe fish, nudibranch, lion fish, box fish and all kinds of other reef fish.
Canoeing:
A great way to explore the mangroves is by canoe during high tide. Find the birds, mangrove crabs and other animals on your own or with the help of one of the local guides.
Sailing:
Learn to sail the traditional Mozambican dhow which is harder than you would think….
Windsurfing:
The constant breeze from the Indian Ocean is perfect for learning to windsurf or for taking one of our surfboards for a sail over the crystal blue waters.
Fishing:
Go fishing like a traditional Macua on a dhow and let our chef prepare your catch for dinner.