Home > Diving Mozambique > Mozambique Dive Resorts
Hotel Tofo Mar
Tofo Beach, Inhambane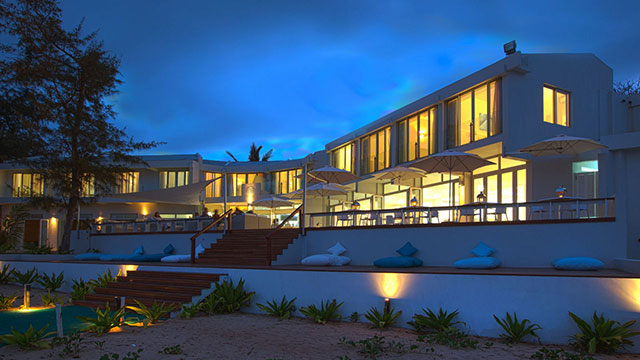 The sand of Praia do Tofo gave birth in 1969 to what is known today as Hotel Tofo Mar, only 18km from Inhambane, in Mozambique.
"Tofo Mar", later "Marinhos" and now Tofo Mar again, the hotel has been for decades a reference destination in one of the most beautiful beaches of the Indic Ocean. Its history is forever imprinted by the conclusion, at the Hotel Tofo Mar, of the final text of Mozambique Popular Republic's Constitution.
Totally renovated and expanded, this boutique beach hotel reopens on late 2013 with 8 double rooms, 3 deluxe bedrooms and 2 suites, all superiorly equipped and including Wi-Fi access.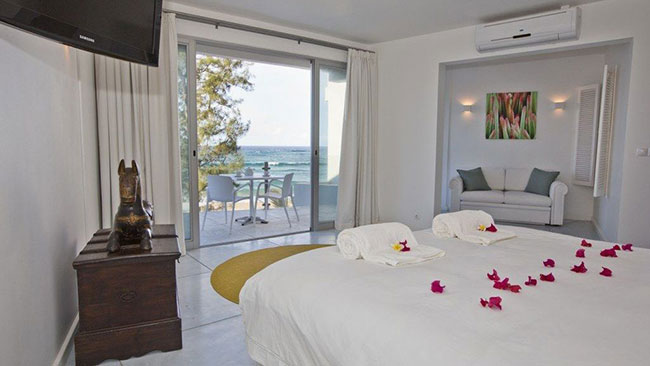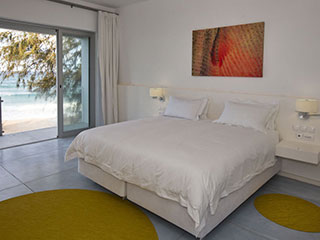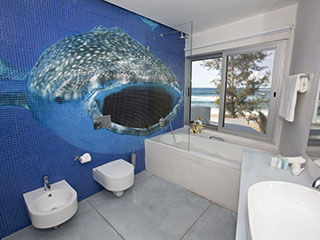 The hotel also offers the best balcony of the Indic Coast, a Signature Restaurant, bar, massage terrace and a conference room hall with independent access, technical facilities and capacity for up to 80 people.
The hotel not only offers beach service, access to surf, windsurf and kite surf practice, but also the services of one of the best and better equipped african diving centres, the Diversity Scuba.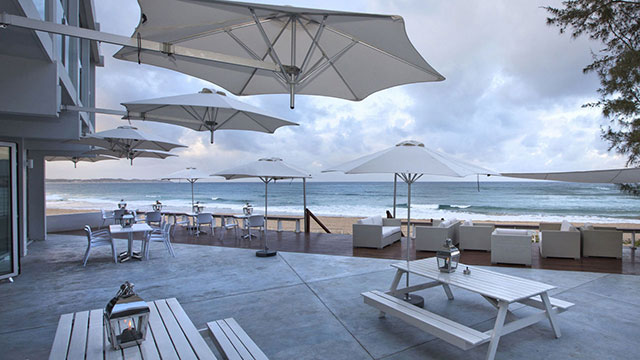 Diving
Diversity Scuba is a PADI 5 Star Instructor Development Centre and Tofo's longest running scuba dive operation. Based on the beautiful Tofo Beach in Inhambane Province, Mozambique, we are lucky enough to be able to offer our customers some of the best and most spectacular scuba diving in Mozambique and the Indian Ocean.
We have three fully equipped dive boats which can do as many as three launches a day each, offering recreational diving on nineteen different sites in the Tofo area, including the famous Manta Reef. All our dives are guided and we aim to have no more than 6 divers in one group, offering personalized service to our clients, with safety and enjoyment being our priorities.
We have a Nuvair Nitrox membrane compressor which can provide up to 40% enriched air. This is ideal for the deeper sites to have longer dive times. We have on offer Nitrox courses and provide FREE Nitrox fills on all dives to Nitrox certified divers. When the weather and ocean conditions allow it, Diversity Scuba is also the only dive operation in the area to offer Night Dives, thus providing you the unique opportunity to discover the wonders of diving Tofo's reefs by night!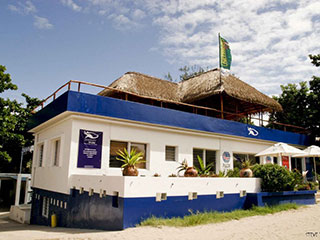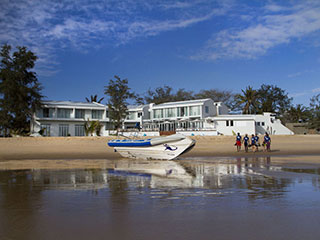 In the pristine waters of the Tofo area we not only have one of the biggest Whale Shark populations in the world, which can be spotted year round and sometimes in groups of up to 6 or 7 Whale Sharks at a time, as there is also the incredible opportunity to dive with graceful Giant Manta Rays (up to 7 m across) that can be found on most of our main dive sites in the area, all of which are within a 30 minute boat journey from Tofo.
Besides these gentle giants, the Tofo area also offers spectacular world class diving on pristine reefs with an abundance of marine life ranging from soft and hard corals, pelagic fishes, multitudes of reef fishes, shrimps, nudibranchs, giant moray eels, turtles, dolphins and a variety of rays, some of which are not seen in many parts of the world like the small eye stingray. Sightings of White Tip, Black Tip and Grey Reef Sharks are a common occurrence and even the occasional Leopard Shark or Hammerhead Sharks are seen every now and then.