Home > Diving Philippines > Philippines Dive Resorts
Oasis Resort
Alona Beach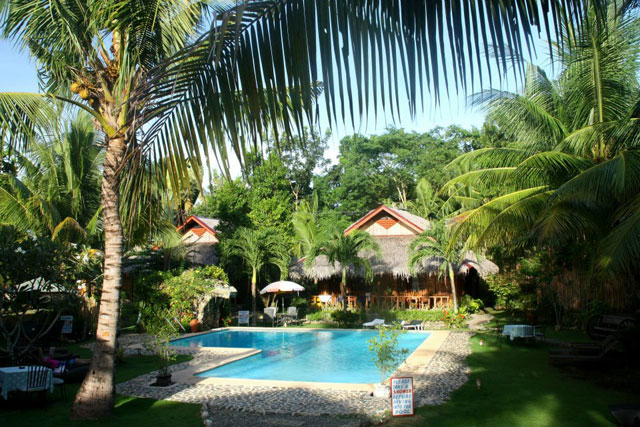 Alona Beach on Panglao island is located in the first class island province of Bohol (the heart of the islands, truly Philippines!). The white sands of Alona beach is the most beautiful and most developed beach of Panglao island. Oasis Resort is part of a string of establishments that are spread along the shore line just off the beach.
The design of the resort was inspired by local culture, native structures and nature herself. In season the gardens are teeming with flowers, beautiful tropical plants and trees that offer welcoming shaded areas. There is always a waitresses around to assist you with food and drink orders.
A delicately balanced resort boasts two restaurant areas, a comfy garden lounge with cocktail bar, a beach front with a beach lounge and bar, a child friendly swimming pool and an on-site dive center.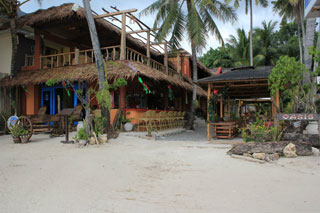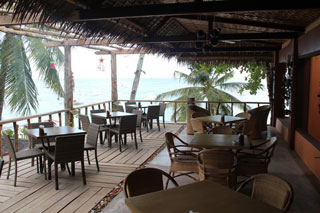 Rooms
The resort has a total of 22 deluxe rooms, from which 16 rooms are located around the pool area and a further 6 rooms are located in the annex building close to the beach. We have 12 family rooms with 1 double bed, 1 single bed and 1 pull out bed good for up to 4 persons, 8 rooms are with 2 single beds and 1 pull out bed good for up to 3 persons, all rooms are equipped with either air conditioning or fan, hot & cold shower, mini bar and a comfortable veranda. Our newly constructed annex building (2 storey) has a total of six units, 4 units consist of a living room and private bathroom on the ground floor and bedroom with veranda on the top floor.
The other 2 units are located on the ground floor and 1st floor respectively. The room on the first floor room is corner room, it has an enclosed bedroom with 1 double bed, 1 single bed and 1 pull out bed, it has also mini bar and private bathroom. There's a door that opens to a balcony. Ground floor corner room is a very spacious room, with 1 double bed, 1 single bed, 1 pull out bed and 1 double-decked bed, it has also mini bar and private bathroom and is our only room that can fit up to 6 persons! It has no private balcony though and a window looking out at a blind wall but this room is very big, with very nice interior and very suitable for family use.




Inclusions:
Daily breakfast (children age 0-4 years old is free of charge)
Children 6 years old below sharing with parents is FOC (breakfast NOT included)
All rooms can be either fully air-conditioned or ceiling fan set up
Mini Bar
Safety Deposit box in each room
Hair dryer
Comfortable veranda
All rooms are with hot and cold shower (fresh water)
Surcharges and Taxes
Check in Time: 2:00 P.M. Check out Time: 12:00 noon
Diving
SeaQuest Dive Center a professorial and proven organization with many years of experience in the area can be found at the Oasis Beach front area. SeaQuest organizes daily dive trips out to the beautiful reefs surrounding Panglao island. The organization is tightly entwined with the resort. Initially Oasis Resort was built to accommodate the divers of SeaQuest and due to the limited number of rooms the guests of SeaQuest dive center are prioritized. The same people you see at breakfast are also the ones joining you on the dive trips. After a day of diving share experiences at the bar or beach lounge or just enjoy the beach life stroll by.