Home > Diving Tanzania > Tanzania Dive Resorts
Zanzibar Safari Club
Zanzibar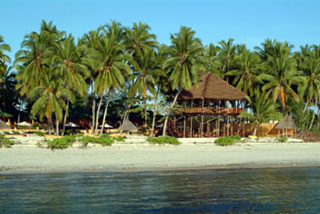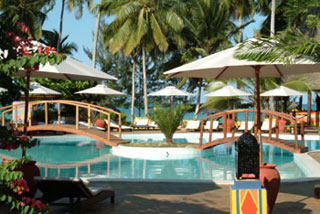 Zanzibar Safari Club is idyllically located on the shores of the Indian Ocean, in Uroa, Eastern Coast of the island, 35 km from the Stone Town, reachable by a comfortable and safe tarmac road.
It is a unique place to experience the delightful sensation of living awake in the field of dreams, of an Arabian dream of luxury and exuberance.
This exclusive hotel is characterized by its exquisite taste and attention to detail; elegantly decorated with an exclusive collection of Antiques, but offering the comfort and security of modern technologies; its fifty rooms are tastefully decorated with traditional Swahili furniture and equipped with modern elements to ensure maximum comfort and relaxation.
And, like the Cosmopolitan Swahili people of Zanzibar, the hotel combines perfectly an International high standard of hospitality and services with the best exotic touches of local lifestyle, offering to its guests a real but yet magic experience of Zanzibar.
There is no other place in the world welcoming in such a warm and generous way its guests, by offering a unique real experience that goes beyond the best of the dreams…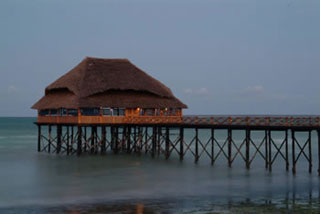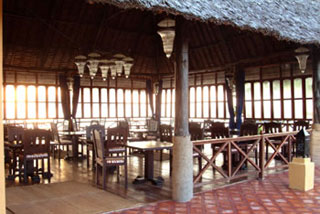 Accommodation
Zanzibar Safari Club has 50 rooms, from which 48 are deluxe rooms and 2 are suites.
All rooms are located in colorful landscaped gardens and have an exclusive antique style sofa in a private verandah to get absolute relaxation while looking at the sea.
All the rooms are elegantly decorated, creating wonderful sensations of exquisite distinction.
Each room has exclusive artistically carved furniture and traditional Swahili beds. And, together with the elegance of traditional furniture, the rooms are fully equipped with traditional elements that ensure the maximum welfare, comfort and security of our guests. All rooms are provided with mosquito nets, a telephone, satellite TV, fridge and safe box.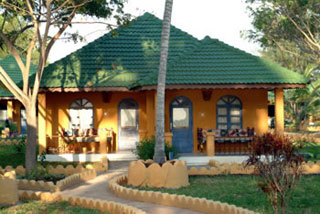 Activities
Zanzibar, myth or reality? No doubt, reality: Zanzibar is an archipelago of 1000 square miles located 25 miles east of Tanzania mainland, 6 degrees south of Equator.
Myth or reality? No doubt, myth: the sole pronunciation of its name places our minds in the magic field of dreams, of Arabian sultans and princesses, luxury, endless unspoiled beaches and coconut trees.
And, as we all know, reality goes always beyond fantasy: the best of the dreams is the real Zanzibar. The name of Zanzibar Zanguebar, Bilad es Zandj ("the land of black people") for the first Muslim traders that recalled in these shores, summarizes nowadays the originality and endless relations that over 1000 years have built this complex cultural system that evolves in a privileged natural framework, at which the strength of colours and smells sharpen our senses:
the wonderful blue sea and white sands of the breathtaking beaches, the green of the luxuriant vegetation, the spices.
Like Zanzibari people, fauna and flora are also examples of the mixture of elements of different backgrounds: the Giant Tortoises in Changuu Island are now as local as the Red Columbus monkeys of Jozani Forest.
Let us discover together the magnificent natural and cultural richness of Zanzibar: our excursion office will open for you the door of endless possibilities of touring the island in a personalized and exclusive way, with a solid infrastructure and imaginative and innovative suggestions.