Home > Diving Tanzania > Tanzania Dive Resorts
Fundu Lagoon Resort
Pemba Island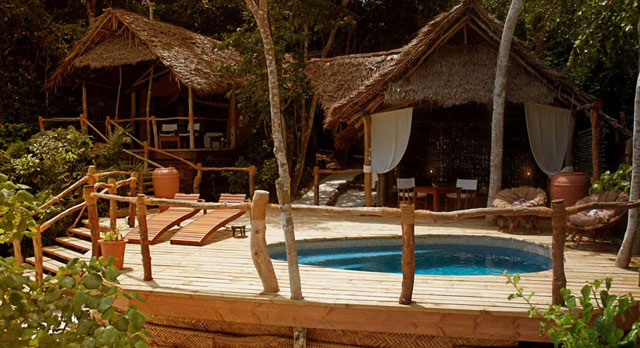 Fundu Lagoon is a remote and peaceful resort, spread over 18 acres on the west coast of the island of Pemba, north of the Zanzibar mainland. Nestled into the secluded coastline of the Wamba peninsula a vast stretch of white sandy beach is overlooked only by the bungalows of the resort. Luxurious accommodation is specifically designed and handcrafted to blend with the natural environment of this lovely island. Each bungalow, either directly on the beach or on the ridge of the peninsula with superb views of the bay, has a balcony, an en-suite bathroom, fans and mini-bar. Deceptively simple yet utterly stylish furnishings are made from natural, local materials sourced and placed by Ellis Flyte, the designer, well known for her work within the Flyte Ostell Partnership. The complimentary skin care line designed by Flyte is almost worth the trip by itself!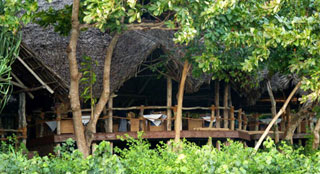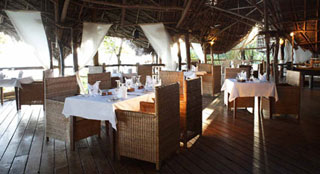 A short walk from your bungalow takes you to the atmospheric restaurant and bar beneath a sweeping makuti (palm thatch) roof. High quality dishes utilize the fresh produce of the area and the emphasis is on superbly fresh seafood, yet delicious meat and vegetarian dishes are prepared with equal care. The Jetty Bar is a stunning setting for party people to see in the small hours.
Diving is almost the raison d'etre of Fundu Lagoon and the Dive 7 10 diving centre allows you to enjoy the fabulously dramatic and exciting coral reefs that surround Pemba and that have earned it a place on the list of the top dive spots in the world. The lush coral gardens teeming with are also wonderful for snorkelling. The lovely beach, the warm blue waters of the Indian Ocean, the relaxing ambience all make Fundu Lagoon the perfect place to wash away the cares of everyday life.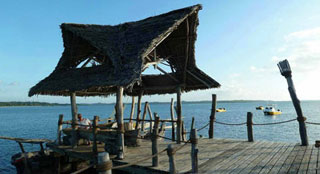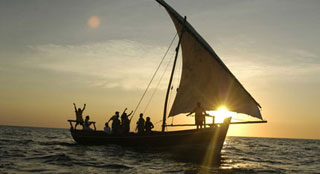 SCUBA Dive 7 10 diving centre. Trained and highly experienced PADI instructor. Comprehensive range of PADI courses including introductory, beginner and advanced. Wide range of dive sites including wreck dive and wall dives along outer reefs
Water-skiing, wakeboarding, knee boarding
Traditional dhow sailing trips
Canoe trips to the mangroves
Nature walks
Mesali Island Marine Sanctuary
Picnics in Ngezi Forest
Restaurant and 2 bars
Boutique
Room service
Pool, darts, TV room
20 bungalows on hardwood stilts. Walk-in shower, Fundu Lagoon product range, linen bathrobes, balcony