Home > Diving Tanzania > Tanzania Dive Resorts
Fanjove Island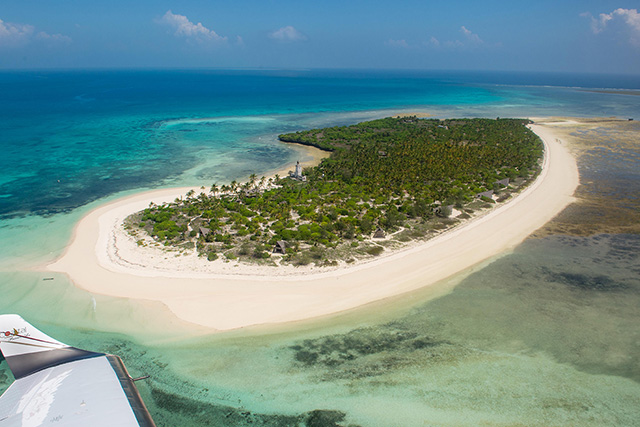 The Island
This exquisite natural setting is like a fount of Arcadian dreams and literary legend. As a secluded island, guests share Fanjove only with the abundant resident marine life, and of course our dedicated staff, who help to deliver the experience of a lifetime.
Intact coral reef spans for miles; the prolific wildlife includes spinner dolphin, green turtles and humpback whales. On Fanjove, time seems to have no pull, and guests feel privileged to alight upon this pristine island – an unadulterated paradise, still very much as nature intended. Only the 19th century lighthouse and some architectural remnants of a former fishing village settlement hint at previous occupation by anything other than wildlife - evoking thoughts of historical discovery, desert island life and adventure.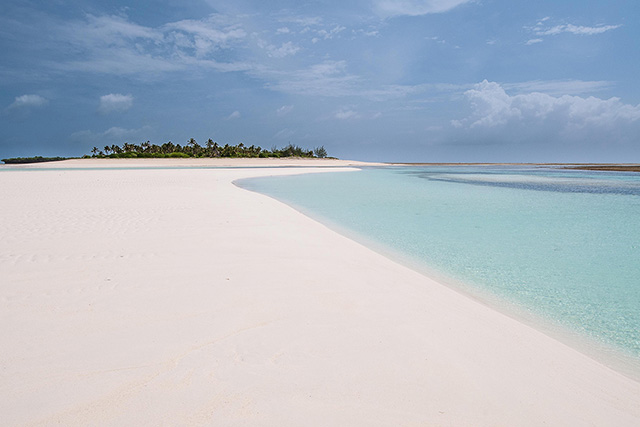 The Accommodation
Six discreet, eco-friendly private bandas are set along the sandy shore in complete harmony with the environment.
The bandas are A-framed, shaped to resemble a Dhow sail, reflecting the local traditional sailing boats which may break the endless horizons as you gaze out to sea.
Each banda is open at its front to capitalise on the uninterrupted ocean views, which can also be enjoyed from the upstairs balcony. The whole property has been designed to minimize its environmental footprint. Solar power is employed for all the rooms, and the buildings use traditional, natural materials – sustainable wood, mukuti (palm leaves) and thatch. Simple, stylish and comfortable, and completely in keeping with the unpretentious Fanjove vibe, the accommodation provides the perfect base from which to explore the island, shores and seas.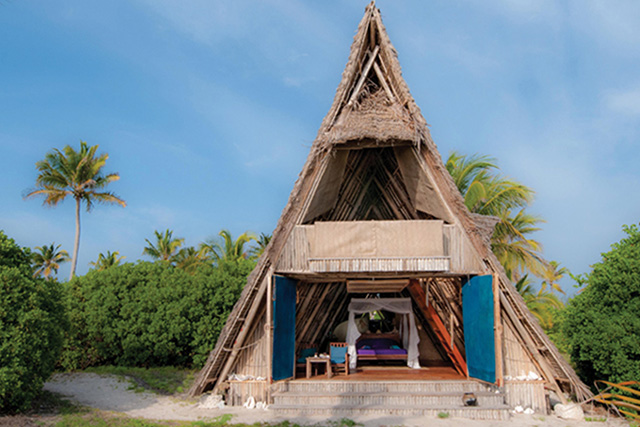 Diving and Snorkelling
Staying at Fanjove offers exceptional diving and snorkelling opportunities in warm waters of approx. 28°C and visibility of up to 30m. Butterfly fish, Angelfish, Damselfish... The Indian Ocean teems with brightly coloured fish.
Sightings in this rich marine world may include grey or black-tip reef shark, whales and turtles. Intact coral reef stretches for 11km around Fanjove, enabling views of stunning marine landscapes such as underwater pinnacles and gardens of cabbage coral. Snorkelling can be from the shore or by boat and diving is from a boat with an expert guide to help identify all the wonders you will see.