Home > Diving Cuba > Cuba Liveaboards
La Reina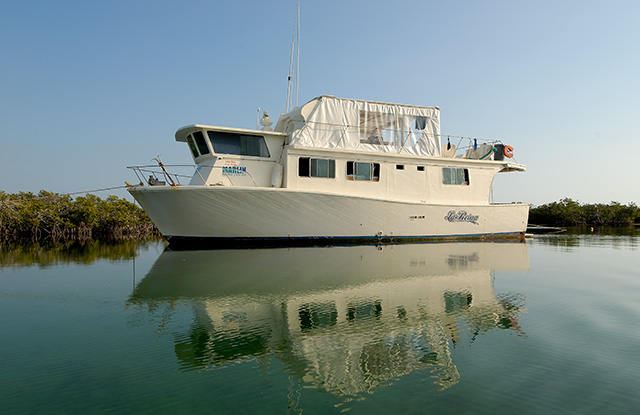 La Reina is a comfortable sixty-nine foot yacht, fully refurbished, with central air conditioning system, 4 double rooms, private bathrooms and hot water.
Divers booked on Reina will board at the port of Júcaro. The trip to Jardines de la Reina lasts 5 hours. Lunch is served on board on the way out, and there is time to kick back and relax with a cocktail, or even get a nap before arriving at JDR.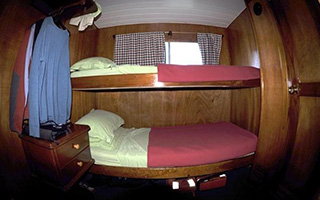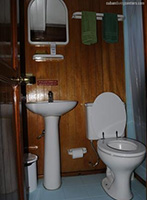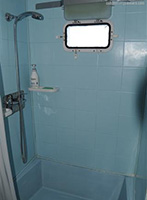 Meals are usually served on the fly deck where there's a nice breeze. Dining on board combines the style of the best Continental Italian cuisine with delicious seafood and traditional Cuban favorites like rice and beans, black bean soup and fried bananas. Beverages available on board are: Bottled mineral water (2 lt/day included in the package), sparkling and tonic water, various soft drinks, juices, beers, rums, whisky and excellent wines.
The chef on La Reina is excellent. The day starts with a hearty breakfast. Lunch and dinners are primarily fresh fish. Lobster is our specialty and is served in a variety of ways. For those who like something different, chicken, pork and beef are also available. Salads and different fruits are served in every meal. Desserts feature our famous Cuban caramel custard, rum-flavored cakes, cookies, puddings, pies and many others. Vegetarian and kosher meals are served on request with many different choices available.