Home > Diving Cuba > Cuba Liveaboards
Jardines Avalon Fleet II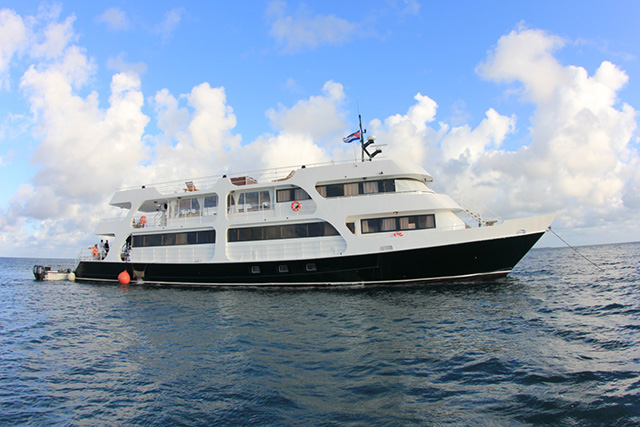 Jardines Avalon Fleet II has 10 deluxecomfortable state rooms with air conditioning and individual thermostats. All cabins have private bathrooms and 2 beds (one full, one twin). The vessel has an overall capacity of 20 passengers and 9 crew members. The design and interior decor give the yacht a touch of intimacy, refinement, a sense of warmth and simplicity.Each space is created to provide its guests with maximum comfort and safety. The boat guarantees all our guests a pleasant, exciting and exclusive cruise through Jardines de la Reina. Each room has panoramic windows to enjoy the breathtaking view of the Caribbean beaches.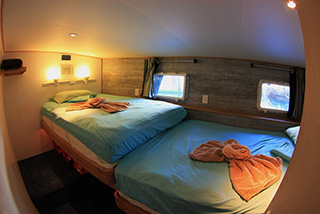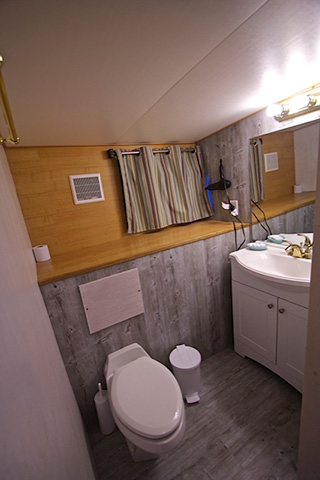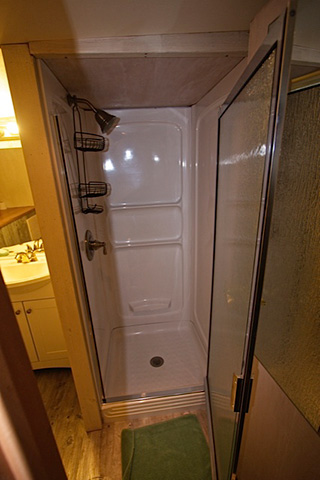 There is a spacious and comfortable combination lounge, dining room and bar area on the boat deck. In cabins and common areas you will find european /american sockets (220 volts and 110 volts ).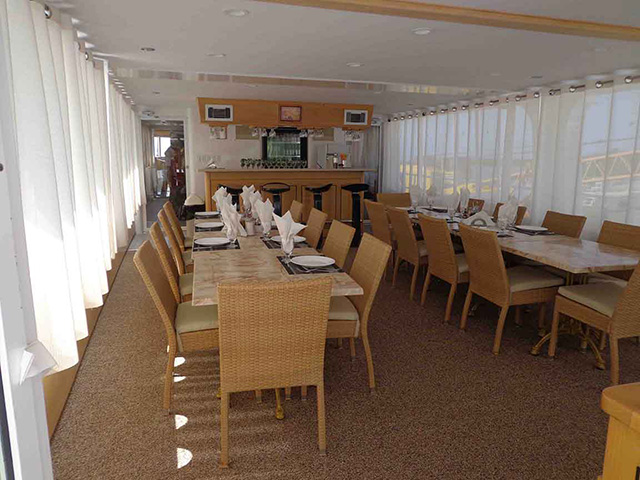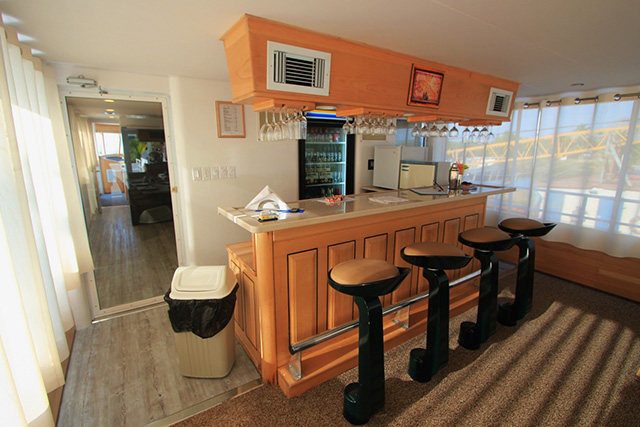 Jardines Avalon Fleet II offers to the divers a lot of space for dive equipment and photo and video cameras . On the top deck a Jacuzzi (500-gallon hot tub) ,with panoramic view: ideal space to drink a mohjito after the last dive at sunset.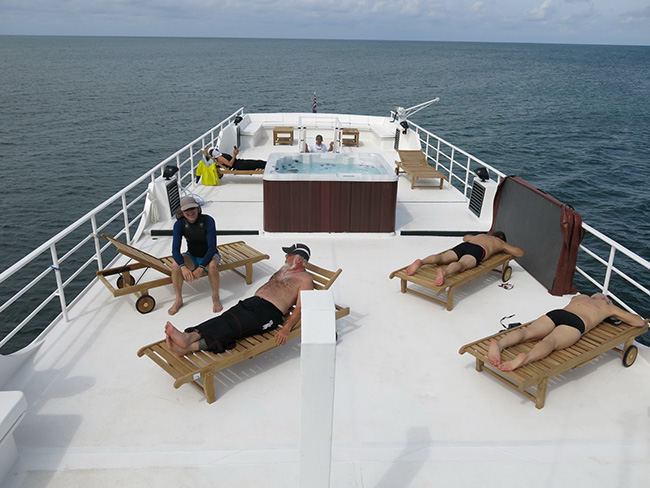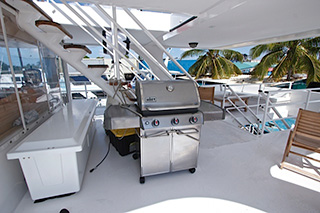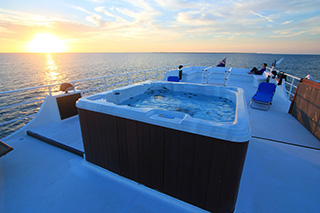 Detroit Diesel power plant with twin Onan generators; twin Bauer air compressors with cascade filling station and a Brownie NitroxMakerTM System with cascade filling station.
In Jardines de la Reina, our season is year round. A normal week includes 22 dives from Sunday to Friday ( 4 dives/day + 2 on Friday, night dives included in the package); return to the mainland is on Saturday. It is possible to book extra dives on request. Nitrox available onboard.