Home > Diving Cuba > Cuba Liveaboards
Jardines Avalon II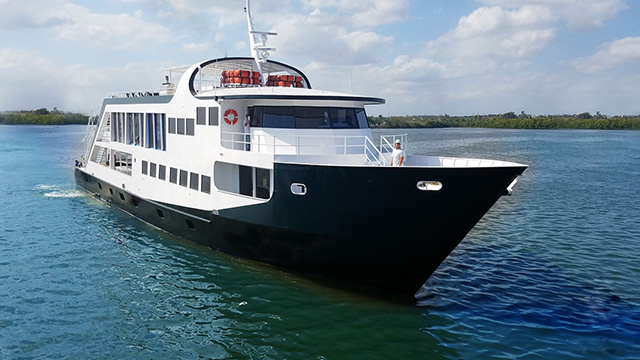 Jardines Avalon II is a 136' long and 25' wide steel yacht, it was built and maintained to SOLAS shipping standards. It is diesel-powered, cruise at 10 knots and have 110-volt power onboard.
It features a roomy, air conditioned salon and dining area, sun deck complete with a hot tub (Jacuzzi), lounge and deck chairs, stereo, shaded wet bar and grill, and a complete photo center with a digital video and still photo editing computer.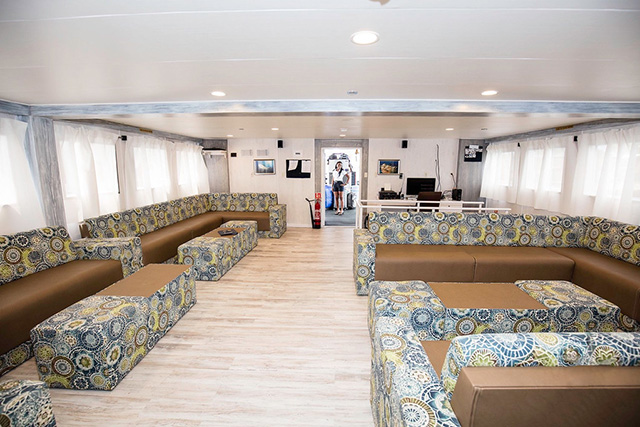 Jardines Avalon II's beverages selection includes fruit juices, soft drinks, iced water, iced tea, coffee, and a full bar of beer, wine and spirits.
This diving vessel has everything a live aboard is expected to have, and more! Indeed, the vessel is quite spacious and offers large communal areas. The big salon is located on the main deck and is a cozy space where everyone can gather and enjoy the complete TV/media system. Also, if you walk upstairs to get to the upper deck, that's where you'll find the galley along with a restaurant-like dining room.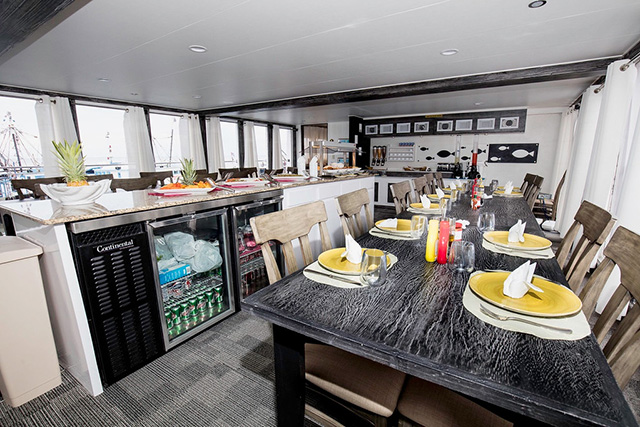 Furthermore, step outside on that same upper deck and you'll find just as much space where you can hang out. Plus, that's where the jacuzzi tub is located. Indeed, those who like to stay in the shade will be happy as the sundecks are partly shaded. Also, the sunbathers are served with a huge area fitted with sun loungers so they can relax, work on their tan and enjoy the view of beautiful Cuba.
The boat features a sizable lower prep deck with plenty of space to store your equipment and get ready for the day of diving. The maneuverability on this boat is incredible and you will find there is no lack of space on board.