Home > Diving Cuba > Cuba Dive Tours
Cuba People-to-People Travel Program
2 nights in Havana / 7 nights Gardens of the Queen scuba diving and meeting with Cuban biologists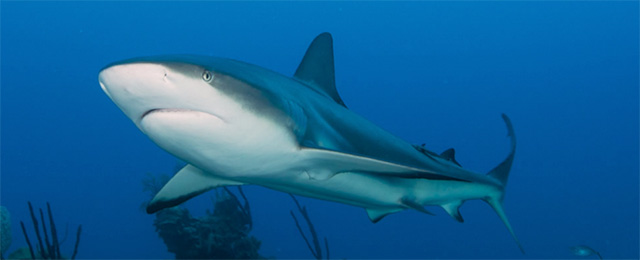 All participants of the program must travel from Thursday - Saturday (9 night program) and stay at the Iberostar Parque Central Hotel for 2 nights and the Jardines Aggressor or Jardines Aggressor II for 7 nights.
Learn about Cuba's unique marine environment during an Oceans for Youth Foundation People-to-People educational program.The Cuba Travel Program will include 10 days/9 nights arriving in Havana, Cuba on Thursday and departing Havana, Cuba on Saturday.
During our program, travelers will spend 2 hotel nights at the Iberostar Parque Central Hotel in Havana, and will visit with Cuban scientists and marine experts about ocean conservation and cultural exchanges. One of these will include a presentation by world renowned expert, Dr. Julio A. Baisre. Interactive exchanges will discuss how Cuba has maintained one of the healthiest marine ecosystems in the Caribbean. Travelers will visit the town of Cojimar and Habana Vieja before spending a week on the Jardines Aggressor or Jardines Aggressor II liveaboard.
Seven days of the program will be spent on the Jardines Aggressor (starting March 2016) or Jardines Aggressor II (starting January 2017) liveaboards exploring the spectacular Gardens of the Queen (Jardines de la Reina) National Park, located 60 miles off the southern coast. During the week, biologists and Cuban specialists will host discussions and presentations on the marine environment, conservation, and the importance of this magnificient ecosystem.
Presenter During Program - Dr. Julio A. Baisre
The Cuba Travel Program will include a presentation by Dr. Julio Baisre, world renowned expert in the study of spiny lobster. Dr. Baisre graduated in 1968 from the University of Havana as a marine biologist. He completed his Ph.D. in Fisheries, "Fisheries Resources of the Cuban Archipelago: Ecological Background and Strategies for Management." He was awarded the Carlos J. Finlay Order, Cuba's highest scientific recognition, served as President of the Cuban Aquaculture Society and headed the multidisciplinary group which drafted the new Fisheries Law which was formally approved by the Cuban Council of State. He has been instrumental in the development, introduction and enforcement of many regulations in the Cuban fisheries sector including aquaculture development, species introduction and licensing systems.
Cuba Travel Program Includes:
Transfers to/from Havana José Martí International Airport; located 9 miles from Havana on start/end day of program.
2 nights hotel accommodations at the Iberostar Parque Central Hotel in Havana, all meals, dinner at Ivans Restaurant.
Full day Friday; Meeting with Cuban scientists and biologists speaking on ocean conservation and research, visit to Fortress of El Morro or Hemingway House, town of Cojimar, Habana Vieja, lunch in Bodeguita del Medio and dinner at Cafe de Oriente or Moraleja.
Saturday transfer from Havana to Jucaro for boarding of the Jardines Aggressor or Jardines Aggressor II liveaboards
Sunday to Friday Gardens of the Queen scuba diving and meeting with Cuban biologists
Saturday disembarkation transfer to Havana José Marti International Airport
All meals are included in the Cuba Travel Program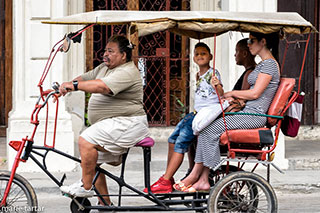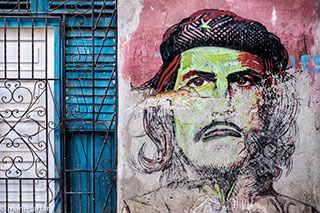 For more information
Contact:
Dive Discovery
@
1 800 886-7321
(415) 444-5100
or
Request Info