Home > Diving Cuba > Cuba Dive Tours
Cuba Scuba Diving Tour, 7 Days / 6 Nights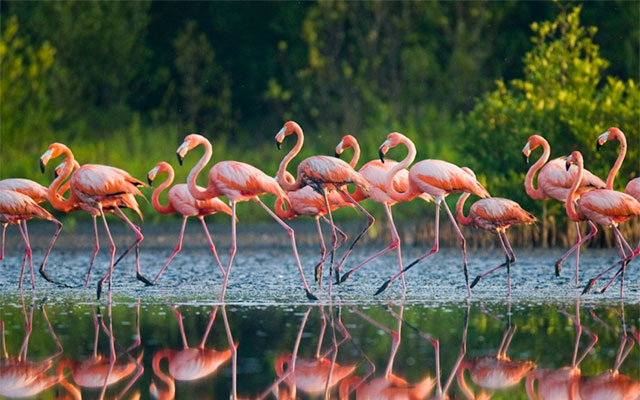 Cuba Scuba Diving Tour - The first of it's kind itinerary for US based divers. Come explore the Caribbean's most vibrant reefs and experience the highlights of Cuba above and below the surface
Designed to include time in the historic city of Havana, this 7-day/6-night Cuba scuba diving tour visits some of the best dive sites of the southern coast around the Bay of Pigs and Cienfuegos with a bonus visit to the charming town of Trinidad. Reef dives, wall dives, wreck dives and Cenote dives are all possible on this varied Cuba scuba tour. Over 17 species of coral inhabit these waters along with a multitude of tropical fish. Water clarity is outstanding and water temperatures range from 72 to 82 degrees depending on the time of year, with the warmest temperatures found in July and August and the coolest in December.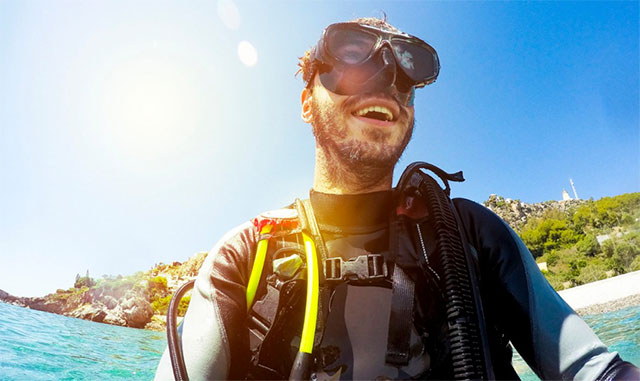 Itinerary
Day 1: Havana, Cuban Marine Specalist, City Tour
Arrive in Havana no later than noon in order to have time to explore the city. After meeting you at the airport, we take you to lunch and give a brief orientation of Cuba and the tour.
Our first stop then is to a local science foundation that is at the heart of Cuba's conservation programs. We meet with a marine ecosystem specialist to learn about the Caribbean Sea and the species of corals and fish we will encounter. This is an excellent learning opportunity and a chance to interact with one or two Cuban marine specialists.
Next up is a walking tour of the old city of Havana. The narrow streets replete with Spanish colonial buildings provide a fascinating insight into the history of this world-renowned city, once larger than New York.
In the late afternoon you check into your Casa Particular (Bed and Breakfast), settle in and a bit later we head out for dinner.
Accommodation: Casa Particular
Meals included: Lunch, Dinner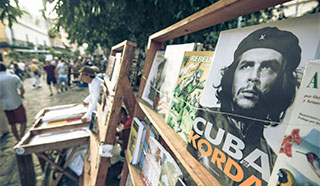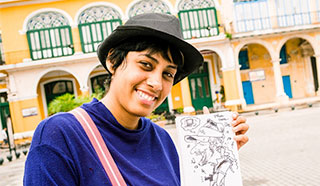 Day 2: Cultural Exploration of Havana
We start our day with a visit to a colorful neighborhood in Jaimanitas, known as Fusterlandia where the famous artist, Jose Fuster has his studio and has also adorned the neighborhood with Picasso-like mosaics. From here we return to our scientific institution for another lesson about the marine geography and current conservation efforts of the Caribbean ecosystem of Cuba.
After lunch in paladar where we learn more from the owner about the challenges of operating a private enterprise in Cuba, we board a ferry for a short ride across the Havana harbor to the suburb town of Regla. This is a center of the Afro-Cuban religion Santeria and home to the beautiful Church of Regla where the Black Virgin watches over mariners. It's also a great place for views of the Havana waterfront. After visiting the church and local municipal museum, we return to Havana Vieja on the ferry and have time to wander the streets a bit more to admire the stunning architecture.
We return to our accommodations and then join together for dinner.
Accommodation: Casa Particular
Meals included: Breakfast, Lunch, Dinner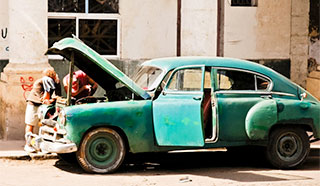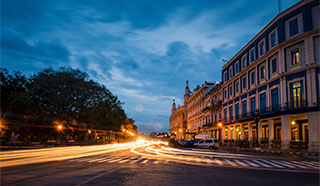 Day 3: To Cienfuegos and Faro Luna Dive Center
We leave Havana early and drive about three hours southeast to Cienfuegos and beyond to the Faro Luna Dive Center. With a number of excellent dive sites, a boat takes us to today's dive location. There are grottos and labyrinths of channels. Numerous corals, marine plants and animals make this dive a highlight. There are some named features as well as several sunken ships. On the walls are coats of corals including flat and column shaped as well as gorgonians and sponges. We may see barracudas, snappers, grunts, grouper, angelfish, parrotfish, surgeonfish, and many others of different colors. There are also lobsters, sea anemones, morays and possibly eagle rays.
After our dive we head to a nearby privately-owned paladar for a feast of seafood on the water. Then it's a short drive to the beautiful Cienfuegos Botanical gardens, once part of Harvard University, where we spent about an hour with a local guide enjoying an easy walk to learn about the history of the place and some of the plants.
In Cienfuegos we check into our Casa Particulars for the night and enjoy dinner together in town.
Accommodation: Casa Particular
Meals included: Breakfast, Lunch, Dinner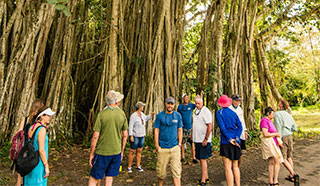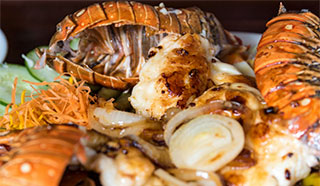 Day 4: Guajimico to Trinidad
We drive east 40 minutes to Guajimico, an indigenous term meaning 'Place of the Fishes' which it certainly is. There are several wall dives to choose from and we'll do a morning and early afternoon dive, with lunch in between. Highlights should include similar fauna to what we saw at Faro Luna, plus undoubtedly some surprises.
After our second dive we drive another 45 minutes to the UNESCO World Heritage town of Trinidad, one of Cuba's most beautiful colonial towns. After we check into our Casas for the evening we have a short walking tour to get oriented. We also visit the home of Trinidad's best-known photographer, Julio Munoz, for a conversation about his photography, running a private business in Cuba and his Project Diana which aims to educate local farmers how to better care for their horses. Tonight's dinner is on your own.
Accommodation: Casa Particular
Meals included: Breakfast, Lunch, Dinner
Day 5: Trinidad to the Bay of Pigs
We drive west to one of Cuba's best scuba diving in the Bay of Pigs. These are shore dives at two different sites. We likely start with a shallow water dive that leads to a wall dive and sunken ship. The water visibility is usually excellent. Then, we head to a nearby cenote to descend into dark waters and a very unique ecosystem including blind fish that spend their lives in this deep sinkhole.
After a morning and afternoon dive, we continue to the nearby hamlet of Playa Larga to spend the night. Here we meet with one of the rangers from Zapata National Park to learn more about the Park system in Cuba, and specifically the marine environment in the Park and the Bay of Pigs.
Accommodation: Casa Particular
Meals included: Breakfast, Lunch, Dinner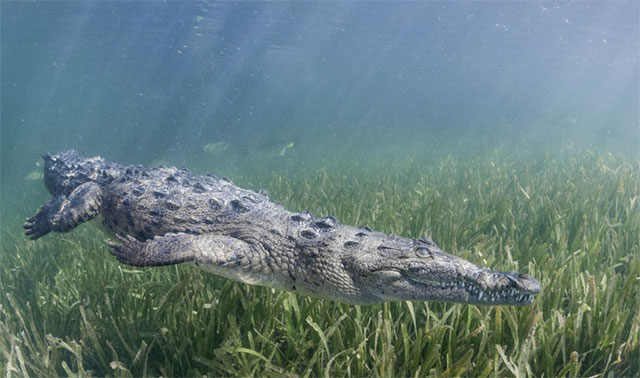 Day 6: One more dive and return to Havana
We enjoy one more dive in the morning within the Bay of Pigs. After this we start our drive to Havana. We stop for lunch on route, and as we near the city limits, we stop to visit Finca Vigia, Hemingway's home and now museum. It provides a fascinating glimpse into the life and this legendary author.
Another 30 minutes and we arrive in Havana with time to explore a few more streets of the old city, or visit Mercado San Jose to pick up souvenirs made by local artists and craftspeople.
Later in the day we check into our Casas for the night and then enjoy a festive farewell dinner.
Accommodation: Casa Particular
Meals included: Breakfast, Lunch, Dinner
Day 7: Transfer to the airport for flights home
COST:
$2,740 per person twin share for 5-7 guests
$2,390 per person twin share for 8+ guests
This trip can be run as a private tour for 2-4 people for a $450 per person surcharge.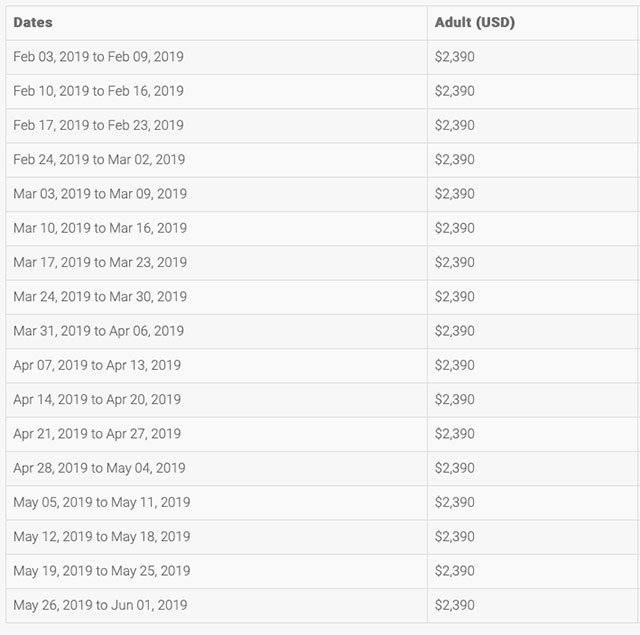 Tiered Pricing Explained
Our trips are budgeted for full or near full sign-ups which enables us to offer trips at the lowest possible price. Because of numerous fixed costs, it is more expensive to operate a trip for a small group. Therefore, on some of our trips, in order to avoid having to cancel a trip, we have a "tier-pricing" system to avoid canceling a trip with a low number of sign ups. We have found that most people also prefer this alternative to having a trip cancelled. Thus, you will note on our trip prices there may be different price for 4-7 people versus 8-16, etc. We may initially invoice you at the higher tier price, and refund the difference depending on the final group size.
*Christmas departures have a supplemental cost ($300 per person) due to our increased prices for accommodations.
Single Supplement: $500
Included:
Experienced English-speaking guide(s)
Specialized activity guides based on activity of trip (kayaking, biking, hiking, etc.)
Specialized equipment needed for activities such as kayaks, bikes (TREK bikes), helmets, paddles, personal flotation devices, etc.
Private pre-tour orientation meeting
Cuba Unbound hand-crafted itineraries including: carefully chosen people-to-people activities, personal visits and presentations with experts in a variety of fields and topics, and access to exclusive experiences
Accommodations as noted in the itinerary
All meals as noted in itinerary
Certification of travel to Cuba under the U.S. Department of Treasury general license
Small group size (Custom tours for 2, group tours are 12-18)
All entrance fees to include events and activities
All in-country ground transportation
Clean drinking water available at all times
Gratuities for specialized guides and presenters, luggage handling, restaurant staff, and activities throughout tour
Not Included:
Round-trip air to/from Cuba
Additional equipment such as dive lights, computers, cameras, etc.
Cuba Tourist Visa Fee (ranges from $50-$100 depending on where you buy it)
Taxi transport to the airport at end of tour ($25-$30 for 3 people and luggage)
Guide gratuities (all gratuities for drivers, servers, and others who help us during our tour are included)
Personal expenses such as souvenirs, gifts, additional drinks/entertainment, and incidentals
For more information
Contact:
Dive Discovery
@
1 800 886-7321
(415) 444-5100
or
Request Info