Home > Diving Thailand & Myanmar > Thailand Tours
Khao Sok National Park Kayaking Tour
Birdwatching & wildlife spotting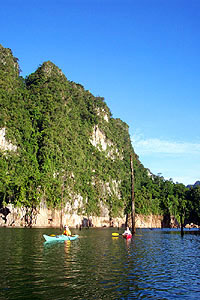 Level: very easy (our easiest trip)
Season: all year
Activities: kayaking, jungle trekking, mountain climbing, rock climbing, caving, birdwatching, swimming
Feature: abundant wildlife, thick tropical jungle, unique floating bungalows & stunning limestone formations
Our Khao Sok National Park trip is a very soft adventure. This trip is for just about everyone. The bird watching and wildlife-sighting is unbelievable. Gibbons and hornbills are actually common. In fact, Khao Sok is one of the best birding spots in Thailand.
Even if you don't see many animals, this area is the largest area of old-growth jungle in Southern Thailand. Massive trees are everywhere.
Khao Sok Wildlife
You will likely see Long-tailed macaques, Pig-tailed macaques, and Dusky Langurs (monkeys) on this trip. You might see Stump-tailed Macaques. White-handed Gibbons have been seen on every trip in the past! One thing is inevitable, you'll see and/or hear plenty of monkeys! Big mammals, including wild elephants are always a possibility. Elephants are seen several times per year as are Malayan Tapirs and Malayan Sun Bears.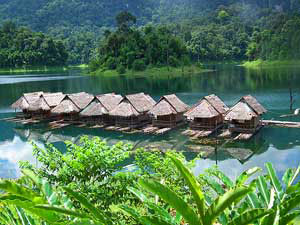 Khao Sok Birding
Khao Sok is birding heaven. There are over 980 species of birds in Thailand, a huge number of them can be seen in Khao Sok National Park. Our birding guides are very serious birders. Even if you're not a birder, you'll be impressed with our passion and knowledge.
You will actually paddling through flooded jungle that would otherwise be impenetrable. It's perfect for wildlife viewing. Trekkers will never see as much wildlife as we see. if you like trekking, that is part of the itinerary too. Some of the hikes go to caves and others to waterfalls.
You will stay in unique little floating bamboo bungalows. It's just one small step up from camping. They belong to the national park. If we owned them, they'd be better maintained. They are made out of low impact material. Bamboo and thatched roofs provide a very simple, environmentally friendly shelter which fits well with the jungle surroundings. There is no electricity in the bungalows. The shared toilets are fairly clean and adequate. We feel that it is a small price to pay for the privilege of being in the middle of the remote jungle.
The food at the floating restaurant is outstanding. The cooks always serve a variety of tasty Thai dishes. Breakfast favorites include fruit pancakes or the traditional Thai breakfast treat, rice porridge. The bungalow staff is very helpful and friendly, ensuring a tranquil and safe environment.
Sample Itinerary
Day 1
We pick our guests up from their hotel, Phuket International Airport or Surat Thani Airport and transfer them to the dam at Khao Sok National Park reservoir. The drive from Phuket takes about two and a half hours. It's about an hour's drive from Surat Thani to the dam. Once at the dam, we'll board a motorboat to transfer to the bungalows. The motorboat ride takes about ninety minutes. The scenery along the way is very dramatic, with towering limestone karst cliffs and thick tropical jungle. Khao Sok has the tallest limestone karst formations in all of Thailand.
We'll check into the bungalows, then get setup for our first paddling excursion. But first, we'll instruct our guests on basic paddling technique.
Our first destination is part of the peninsula on which the bungalows are located. This will prove that we don't have to go far to see wildlife. You will see Dusky Langurs and a variety of exotic birds. You will likely see some hornbills, gibbons and macaque monkeys.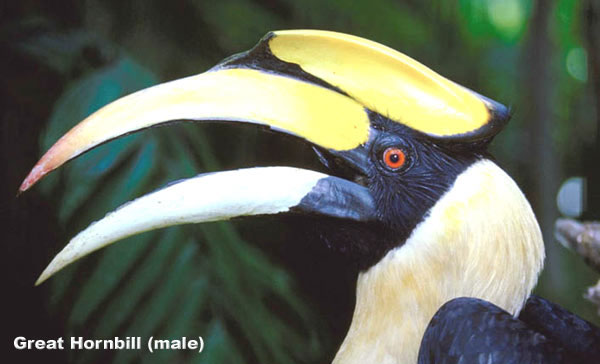 Day 2
Early in the morning, we'll head out to do some birdwatching and wildlife sighting. Gibbons make their weird and wonderful calls early in the morning. It is nature's alarm clock.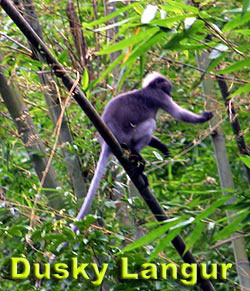 After about a couple of hours on the water, we'll head back for breakfast and an optional nap.
Further paddling instructions follow. An optional midday paddle is offered to guests. Even if it's a bit hot, many animals are still active. Dusky Langurs seem to be out all the time. Just being on the serene reservoir is reward enough. The sounds of the jungle will sooth your mind and warm your body.
In the afternoon, we'll head out for another wildlife viewing trip. Watching monkeys frolicking in the jungle canopy is entertaining to say the least. They often make fantastic leaps from tree to tree. Langurs are the most impressive at this. They appear to be fearless. They even make their unbelievable jumps when they have babies clinging to their bellies. Did you know that baby Dusky Langurs are tan while adults are black? It's quite a contrast.
Day 3
Again, we'll do an early morning birdwatching and wildlife sighting paddle.
After breakfast, we'll trek to a remote part of the national park. The trails meander through thick old-growth jungle. On either side, massive limestone cliffs cradle the valley. It's safe and easy. It's also something you'll remember for a long time.
In the afternoon, we'll do another nature paddle to a completely different part of the reservoir.
Day 4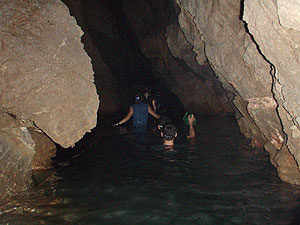 Normally, we sleep in a bit, then have breakfast. After breakfast, we'll board the longtail motorboat (kayaks in tow) and head to the tallest limestone cliffs in the park. We'll start paddling in the direction of the dam.
Along the way, there's a cave we can visit. There is also an opportunity for you to swim through an underwater cave. This is safe and easy. If this sort of thing isn't your 'cup of tea', you certainly don't have to do it.
The motorboat will leave the bungalows at 3:00 PM to find us. We'll board the boat and head back to the dam.
Alternatively, we'll not visit the cliff area. Instead, we'll paddle to a different part of the park.
Day 5
You have the option of visiting a wonderful cave. This cave hike is a three-hour loop. You will spend about an hour inside the cave. We won't go in if it's raining outside, but during most of the year it's a safe place to visit.
Alternatively, you can travel to a more remote part of the reservoir called Klong Yee Wildlife Sanctuary. This area tends to have more big mammals. There are also some very nice creeks to explore. You get the feeling of being truly remote in this wonderful area.
Note: This is merely a sample itinerary. More trekking/hiking can be added if that interest you. The cave can be added to a four-day program at no extra charge. There is a lot of flexibility in this trip. Time of year, where wildlife has been seen most recently and other factors influence the day to day planning.
For more information
Contact:
Dive Discovery
@
1 800 886-7321
(415) 444-5100
or
Request Info