Home > Diving Maldives > Maldives Liveaboards
MY Sheena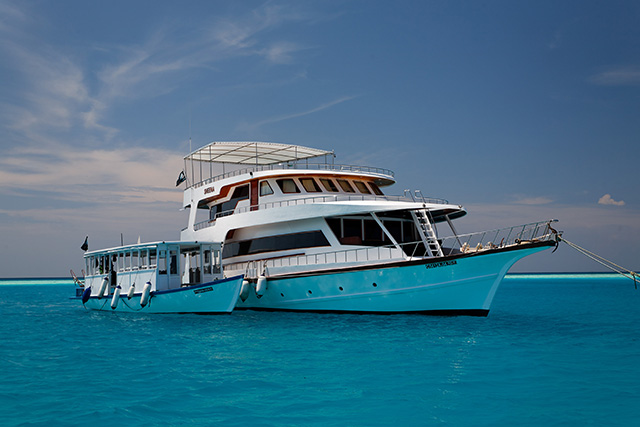 The MY Sheena is an authentic Maldivian diving safari vessel under our management. Comfortably furnished, it fulfils every divers wish. Our diving center managers on Filitheyo are responsible for the management of the vessel. They and their crew of experienced and highly motivated instructors will be happy to show you diving in the Maldives at its best.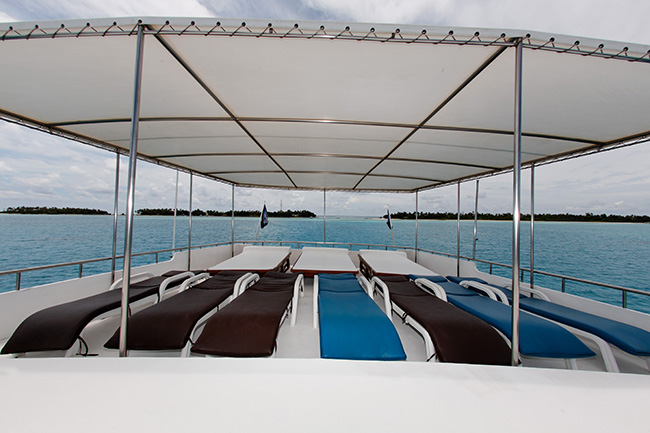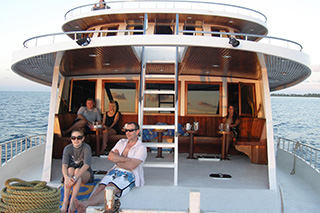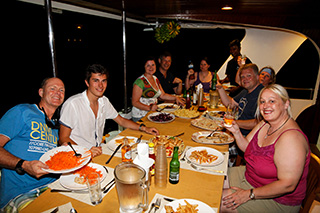 Cabins
Cabins on the lower deck are also suitable for single guests and diving buddies, as they are furnished with two single beds. Both cabins located on the upper deck (Owners cabins) are larger, with an area of almost 17sqm, and are furnished with double beds.
All 8 cabins (one of which is used by the diving instructor), have en-suite bathrooms featuring all the usual facilities – including a basin, toilet with a normal flushing system (ie. no complicated/unusual flushing methods), and a fresh water shower. There is also naturally a continuous supply of power (220V). Another cabin, located on the main deck, is allocated to staff. In the salon there is also an extra shelf for recharching underwater lights and video equipment.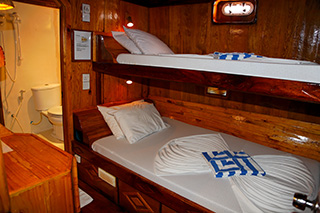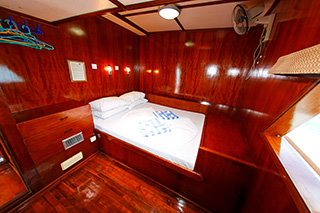 Diving
The Sheena will be accompanied by a diving dhoni with a capacity of transporting 18 divers. The guests' diving equipment will be permanently stored on the dhoni, as this is from where all diving will take place. It is also possible to rent equipment from our fully equipped "island diving center" on Filitheyo from where all tours will start. However, guests should bring the main spare parts for their equipment themselves, due to a limited supply on the vessel.
Nitrox
As in all Werner Lau dive centres now also the Sheena provides NITROX on board (Subject to modification in case of technical problems).
A Nitrox certification and a Nitrox diving computer are required due to the diving profiles on the safari. If you do not have a Nitrox certification, a Nitrox course has to be completed on MY Sheena.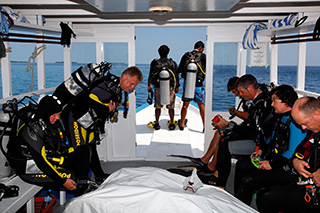 Dive Operation
Up to three dives are scheduled per day, and night dives, 1-2 a week.
Our experienced diving instructors will offer all you could wish for from a diving safari. As is customary in the Maldives most of the dives will be drift dives.
Safety
Pure oxygen, which is essential for the treatment of diving related injuries, is available on every boat. In addition, the dive centre has a small pharmacy, which has a supply of assorted medication and emergency medical equipment, which is at the guests' disposal upon request. If required, the nearest decompression chamber is located in Bandos and can be reached by seaplane within 45 and 60 min (depending on the location of the Sheena).