Home > Diving Maldives > Maldives Liveaboards
M/V Carpe Novo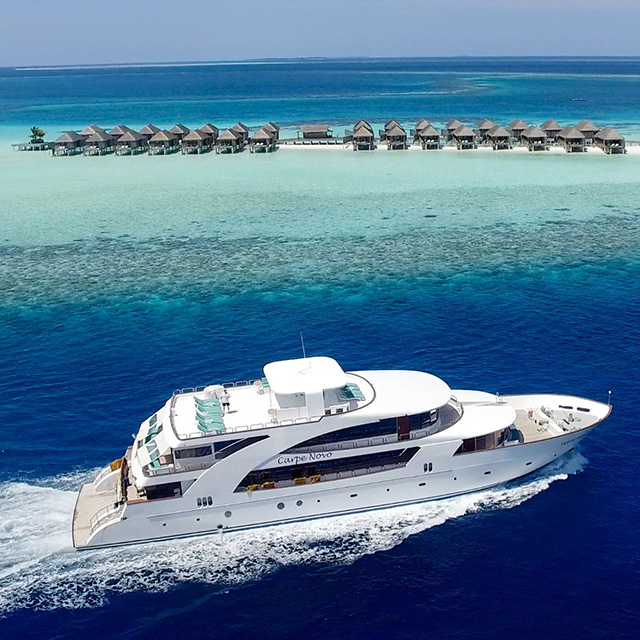 The Carpe Novo is our newest 2016 boat and started operations March 26, 2016. The Carpe Novo is another upgraded sistership of the Carpe Diem and has been built in the Maldives by the same person, Amir Mansoor who built the Carpe Diem and the Carpe Vita. The Carpe Novo is bigger than the Carpe Diem and even slightly bigger than the Carpe Vita, catering for a maximum of 22 people in 12 cabins divided over 3 decks thus providing more space. The Carpe Novo like her two "sisters" caters for dedicated scuba diving, wave surfing and fishing trips for both individuals as well as groups.
The Carpe Novo like the Carpe Diem and The Carpe Vita provides 3 dives per day as standard.
Cabins
The Carpe Novo has 12 comfortable cabins of different standards divided over 3 decks. The different cabin types are junior suite (4), single suites (2) and standard (6). All cabins have individually controlled AC, safety deposit boxes, life jackets and TV screens connected to central media system and their own private bathrooms. The electricity voltage on board is of 220V and the plugs are of multinational type.