Home > Diving São Tomé and Príncipe > Dive Tours
4 Night Humpback Whale Special Offer
(1 night on São Tomé Island at Omali Hotel + 3 nights on Príncipe Island at Sundy Praia Lodge)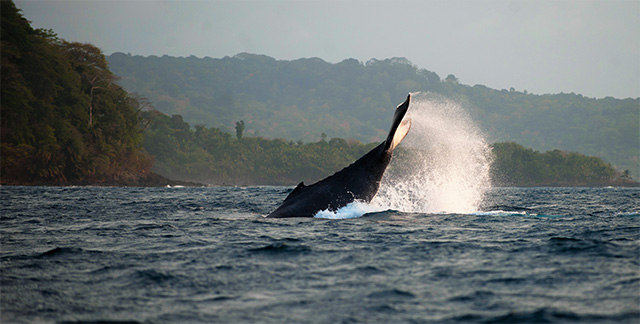 Did you know that...
Humpbacks migrate annually from the feeding grounds near the poles to warmer breeding waters closer to the Equator;
They can be watched and listened from July to September in São Tomé and Príncipe;
Humpback calves are known to "whisper" to their mothers;
Humpback whales are known for their magical songs, which travel for great distances through the world's oceans;
They have dark backs, light bellies, pleats on their throats, and a small hump in front of their dorsal fin, leading to the common name of "humpback."
A favorite of whale watchers, they also slap the water with their flukes and pectoral fins, rise nose-first out of the water (called "spyhopping"), and do penducle throws, a behavior unique to this species.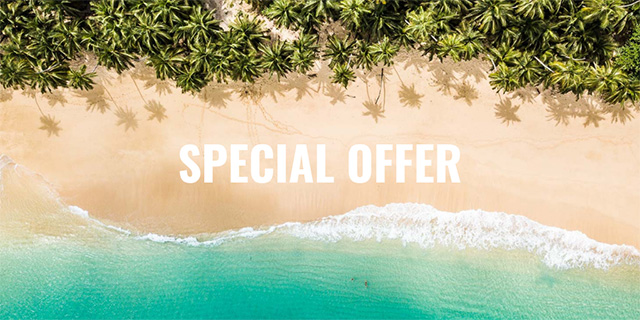 The offer includes:
1 night on São Tomé Island at Omali Hotel, Junior Suite in Half Board basis;
3 nights on Príncipe Island at Sundy Praia Lodge, One Bedroom Villa in Half Board basis;
Domestic flighst São Tomé - Príncipe - São Tomé;
Road transfers Airport/Hotel/Airport (in both islands São Tomé and Príncipe);
Welcome drink;
Delicatessen at the Pool Bar of Sundy Praia Lodge;
Welcome massage;
Boat trip to whale and dolphin watching;
Private dinner on the beach.
COST: €1599*
*Sharing a double room;
*Does not include tourist tax of €3 per person per night.
Offer valid for stays between 22nd of June and 30th of September 2019
Photos courtesy of HBD
For more information
Contact:
Dive Discovery
@
1 800 886-7321
(415) 444-5100
or
Request Info