Home > Diving Panama > Panama Liveaboards
MV Yemaya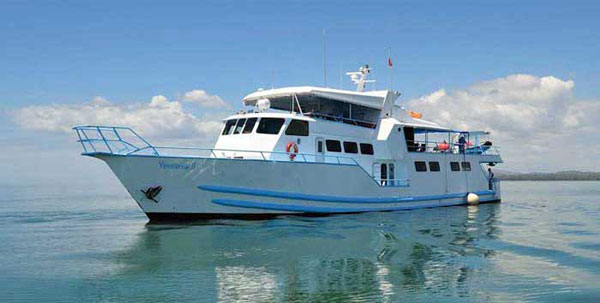 Liveaboard to three of the most dynamic and protected marine environments in the world, the UNESCO World Heritage Sites of the Coiba National Park, Panama, Isla del Coco, Costa Rica and Isla Malpelo, Colombia.
Our destinations are renowned for their biological importance to mankind and spectacular, dramatic natural beauty and protected and abundant eco-systems!
Encounter an abundance and variation of marine life. Whales, Dolphins, schools of giant fish, many species of Shark, Giant Mantas and healthy Coral Reefs, decorated with a cornucopia of reef fish and bottom dwellers.
Accommodations:
MV Yemaya sleeps 16 people in two Master Cabins on the forward upper deck, each furnished with double beds. Along with a further six cabins, located on the main deck, each with three quarter and/or single beds.

All accommodations aboard have plenty of natural lighting and views of the ocean provided by large picture windows. All are well laid out and very clean and comfortable.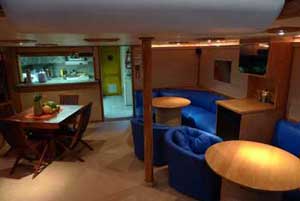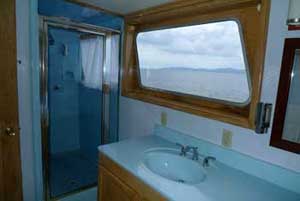 Master Cabin 1.

The first Double Master Cabin is amidships with head, shower, and queen-size bed and includes entertainment centre, with TV and DVD player. The dressing room has marble and tile fixtures, with a vanity unit and glass shower enclosure. This Master Cabin is very spacious with plenty of natural light from several large picture windows with views over the port and starboard sides of M/V Yemaya.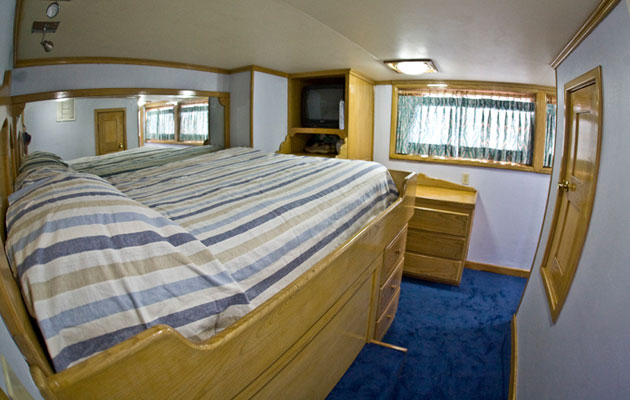 Master Cabin 2.

Aft of the pilothouse on the starboard side is the second Double Master Cabin, which is suited for couples and individuals alike. There is a queen size bed and a full size bed, as well as a large hanging closet with ample storage space. The bath has a ceramic tile stall shower and vanity unit. A round picture window looks over the starboard side of Yemaya with a small picture window looking to port.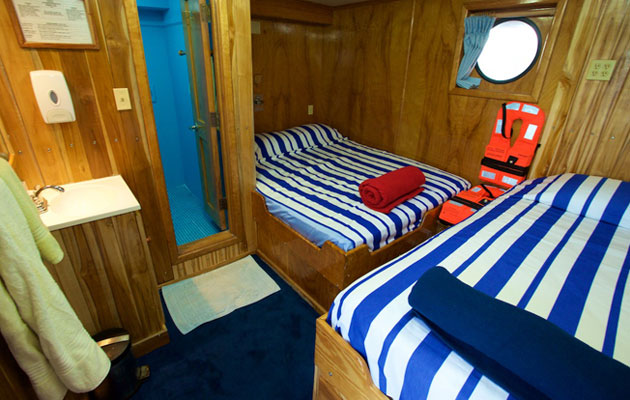 Cabins
Standard Cabin with Private Bathroom
There are two Standard Cabins with private bathroom, head and shower. Both cabins have two separate single beds. Both have large picture windows which provide natural lighting and a view of the ocean.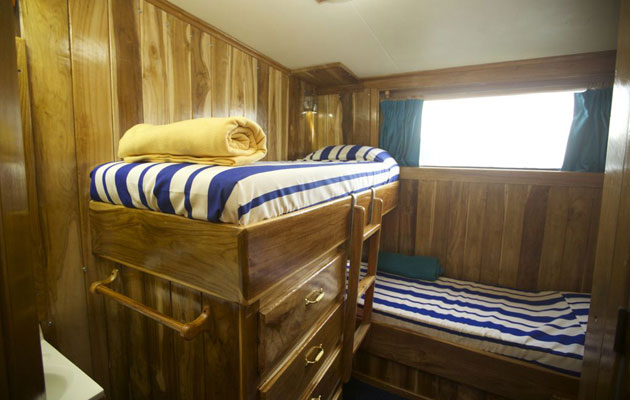 Standard Cabin with Shared Bathroom
There are four cabins with two separate single beds that form an "L." Like all our standard cabins, they have large picture windows for natural lighting and ocean views. Two cabins share one bathroom with shower and head.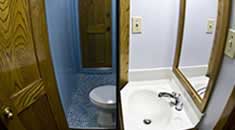 All standard cabins have ample hanging and storage areas, vanity sinks and large mirrors. All cabins are equipped with hot and cold water showers, vanity units, reading lights and several 110v sockets. Two Laundry bags can be found in each cabin. Safety equipment includes; 2 Life Jackets and 1 small Fire Extinguisher per cabin.

Our Expedition prices are based on two people sharing a room. If a single occupation is requested for any of our Master Cabin or Cabin, a surcharge will apply. All rooms and bathrooms are cleaned and beds made up every day.
Dive Destinations:
Coiba National Park, Panama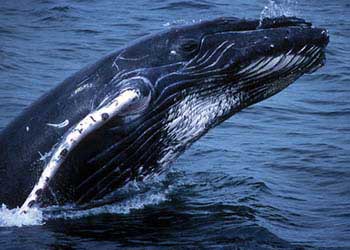 Coiba is the largest uninhabited tropical island in the world. Coiba boasts encounters large schools of big fish and the opportunity to observe healthy coral reefs, several species of shark, giant mantas, schooling rays, whales and dolphins.
From June to November, large numbers of migrating Humpback Whales give birth to their calves and mate in Coibas calm and warm waters.
Coiba, The Devils Island of Central America, is covered in a carpet of lush primary tropical rain forest, mangrove and adorned with deserted beaches.
Cocos Island, Costa Rica
Island of Sharks
Like the back drop of "Jurassic Park," the spectacular waterfalls of Cocos Island plunge hundreds of feet into the rich and abundant ocean that surrounds the island. The island is famous for its huge schools of Hammerhead Shark. Cocos Island is commonly known as the "Island of the Shark".
Isla Malpelo, Colombia
The Mount Everest of Sharks
The sinister and forbidding rock formations of Malpelo Island plunge straight down into the abysmal depths of the Pacific Ocean. This is a wild and spectacular marine environment, renowned for its abundance and quantity of schooling shark and big marine animal encounters.
Coiba National Park Attractions and Activities
Snorkeling
Beaches
Trekking and Nature Watching
Bird Watching
Sea and River Kayaking
The Penal Colony
Whale Watching