Home > Diving Malpelo Island > Malpelo Island Liveaboards
Ferox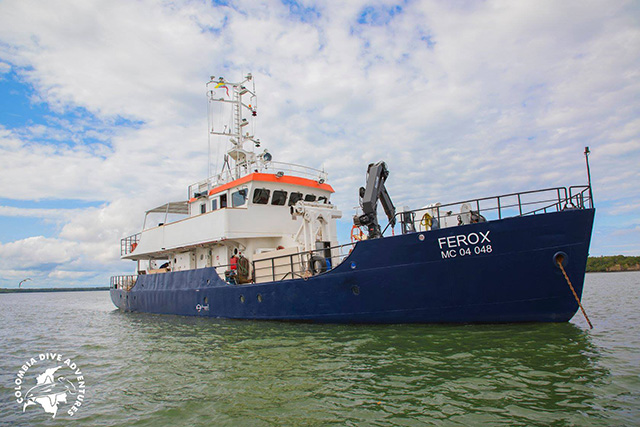 The Ferox is not your typical liveaboard. Built with an 11mm steel hull this former ice class Swedish Navy Ship (Mine Layer) is quite possibly the most robust liveaboard on the water. Selected after a worldwide search and immediately put to the test during her 7000 nautical mile voyage from Sweden to Colombia, the Ferox has proven her capabilities.
Powered by twin Scania engines she is reliable as well as environmentally friendly due to her low fuel consumption. Two generators ensure there is plenty of power aboard. The Ferox is also one of the few liveaboards in the world with its own waste water treatment plant (MSD). The MSD was not installed due to regulations, but rather our commitment to minimize impact to the marine environment. Extensive fire fighting and life saving equipment can be found onboard including a fixed fire fighting system for her engine space that can be operated remotely in a severe engine fire.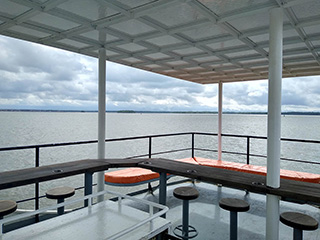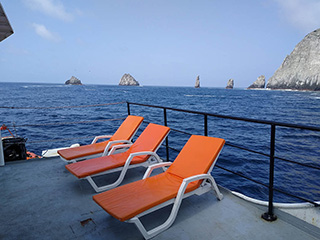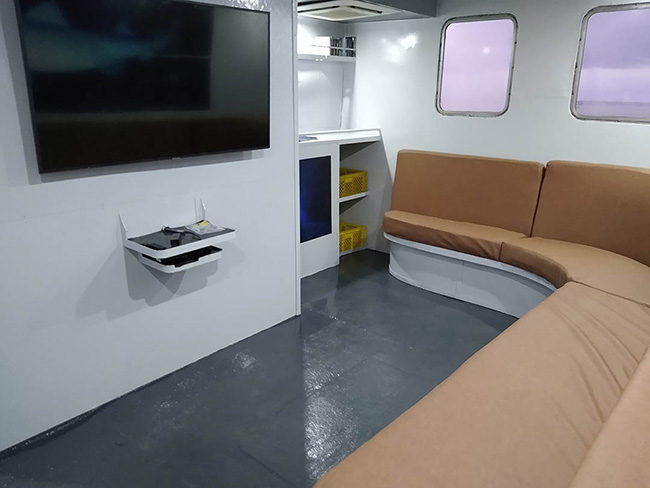 Accommodation
Cabins are all steel construction limiting the amount of flammable material in cabins. A primary hard wired smoke detector, a secondary battery powered smoke detector and emergency lighting in event of power failure. Large and well marked emergency escapes. In addition to safety we provide our guests with most valuable commodity onboard a ship... PRIVACY. All cabins are private with ensuite bathroom and individually controlled air conditioning.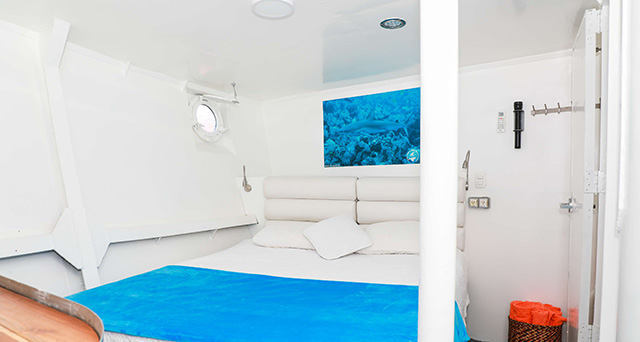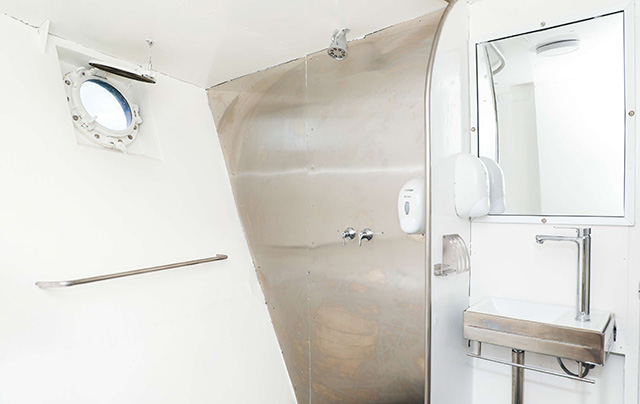 Queen Room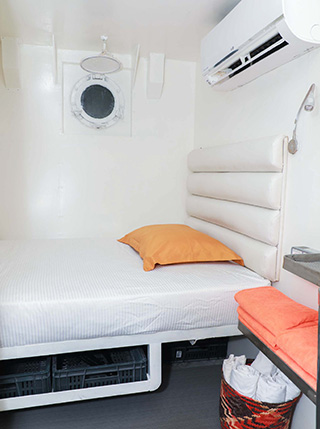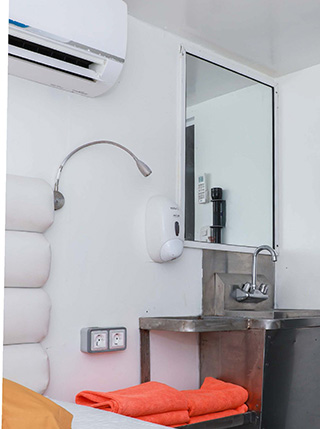 Full Cabin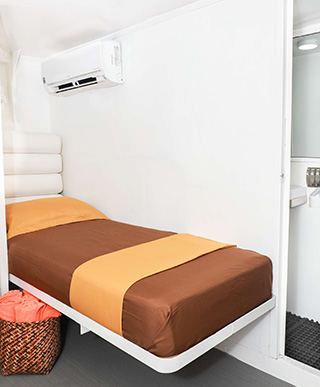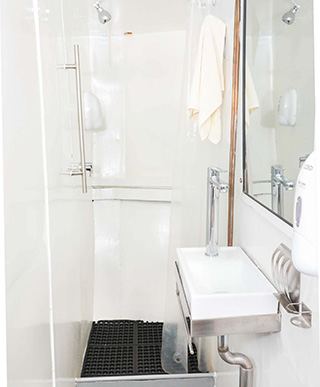 Single Cabin A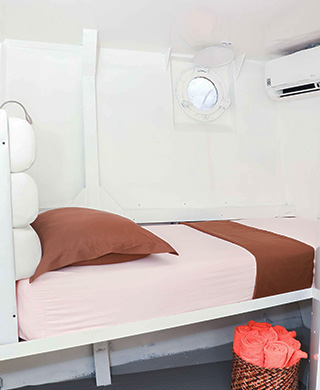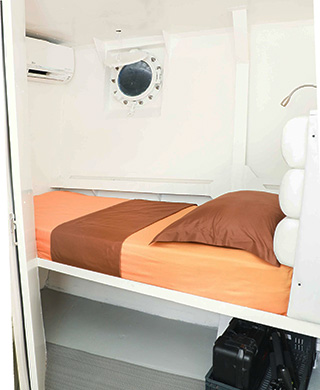 Single Cabin B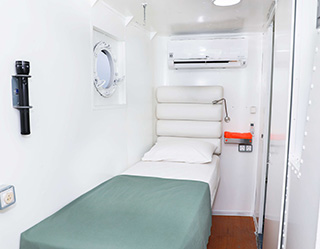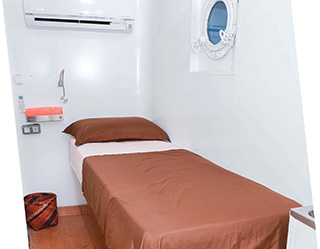 Single Cabin Main Deck