Home > Diving Panama > Panama Liveaboards
Coiba National Park Attractions and Activities
by MV Yemaya
Coiba, the largest uninhabited tropical Island in the world, is blessed with breathtaking natural beauty. The white sandy beaches, wild costs, pristine coral reefs, ancient untouched rain forests full of wildlife, its rivers and surrounding islands – open a wide range of possibilities for exploration, sightseeing or just to find peace far from civilization in the heart of undisturbed mother nature.
Whale Watching
Whales can be seen in the CNP all year round; however, the months from May to November offer the best opportunity to observe some of the largest migratory visitors, the Humpback Whales.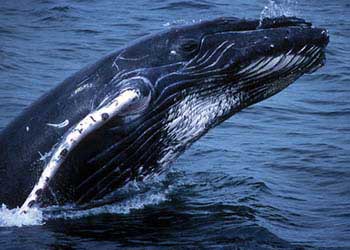 Renowned for their spectacular acrobatic behavior, these mysterious leviathans of the deep travel thousands of miles from the icy waters of their winter feeding grounds at the poles.
This is the longest migration of any mammal, a journey of some 8300 kilometers / 5200 miles! The purpose of this incredible journey, is to give birth in the warm, protected waters.
The calves are born with very little body fat, something vital to protect them from the biting cold of the icy waters of their winter feeding grounds.
During their stay in Panama, every day the calves consume over one hundred gallons of their mother's milk. As the calves build up their weight and energy reserves, the mother teaches them to dive and how to survive the hostilities of the ocean.
An incredible bond is formed between mother and calf. For the new born calves the journey home will be one of many perilous and remarkable voyages.
The Humpback whales are one of over 20 species of marine mammals that can be observed in the area. The Tropical Whale, Fin and Pilot Whales along with large pods of Bottle Nosed, Common and Spinner Dolphins are common. Examples of Toothed Whales such as the Orca and Sperm Whale are also seasonable visitors.
Coiba Dive Expeditions supports Marine Mammal conservation. On our Whale Watching Tours, we follow all local government and international guidelines for responsible observation.
Snorkeling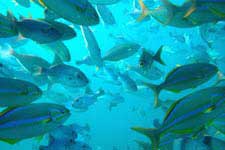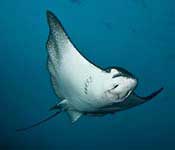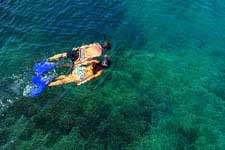 A window to another world!
Snorkeling over the vibrant coral reefs you get involved in the underwater world of an abundance of colorful Reef Fish, hard and soft Corals, Sea Turtles and Reef Sharks.
There are over 1,700 hectares of live coral reef waiting to be explored.
Snorkeling equipment is available on board.
Beaches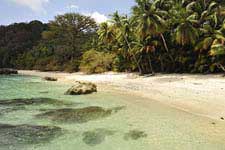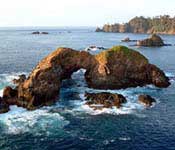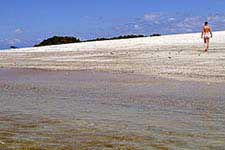 Relax and unwind on one of the many deserted white sandy beaches!
While there is much to do and see, the best vacation for some of our guests involves doing nothing!
Hidden away in protected coves or jagged inlets and lined with coconut palms, Coibas spectacular beaches offer a perfect back drop to relax, take some sun and forget civilization.
The blend of blues and greens of the warm clear waters will remain an everlasting impression.
If you wish, we bring you to your Own Private Beach, with prepared Gourmet Lunch and a cooler for icy drinks.
You may stay there as long as you want!
Trekking and Nature Watching

Hiking the trails under the canopy of wild and untouched Rainforest's, you feel the call to hike and explore Coibas hidden natural treasures, sharing them with their inhabitants:
Monkeys, Scarlet Macaws, Crocodiles, Iguanas, Agoutis and a whole cornucopia of tropical birds.
Rising gently through the forest, the viewing platforms "Miradores" offer spectacular panoramic views over the islands and the distant ragged peninsulas and mountain chains of the Panamanian Highland.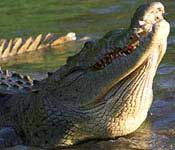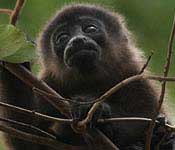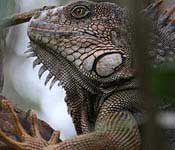 Bird Watching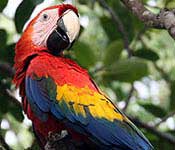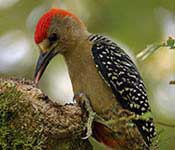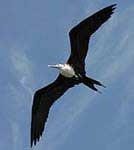 Coiba Island is home to one of the last remaining healthy populations of the magnificent Scarlet Macaw, which can be observed early morning feasting on the fruits of the almond trees that line particular beaches.
Rocky cliffs of Jicarita and Jicaron provide a nesting sanctuary for several species of marine birds, both resident and migratory, including the Magnificent Frigate Bird, Yellow Footed Booby, Neo-tropical Cormorant and the Brown Pelicans.
Coiba is a Mecca for bird watchers; there are 147 species of exotic birds registered so far on Coiba, which includes several neo-tropical migrants and a few endemic species.
The Crested Eagle, one of the largest and most illusive raptors in the world is reported on the island in the area of Punta Hermosa.
The giant King Vulture is one of the most spectacular Coiba residents.
Sea and River Kayaking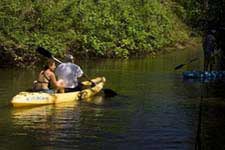 Explore hidden coves, reefs, beaches, rivers and mangrove forests on a kayaking safari. Kayaks provide an ideal mode of transport to observe birds, crocodiles and other exotic wildlife of the mangrove and coastal zones of the park.
Several one and two man Ocean Kayaks are available aboard for use by our guests.
Guided Kayak Tours are organized on request.
The Penal Colony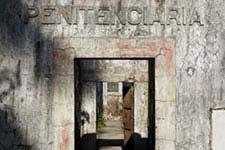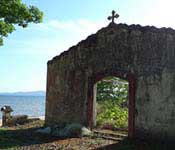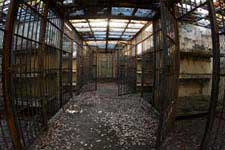 Coiba Island was once considered the Devils Island of Central America. From 1918 until the year 2000 the island was a prison. Twenty camps were established, which held up to 2,000 inmates.
The regime was ridged; investigations have revealed terrible events and the disappearance of hundreds of people, who, to this day, have never been accounted for. The island's distance from the main land, strong currents and healthy shark populations deterred most escape attempts.
One of our guides spent 12 years as an inmate on Coiba and can explain the regime and typical life of a prisoner on Coiba. When his day of liberation arrived, he refused to leave the island and became one of the Park Rangers. He is now one of the best naturalist guides and historians on Coiba!
On every Trip, we offer Half day excursions to the prison camp.
Other Attractions
Short List of Attractions
• Exhibition and Information Center, Park Ranger Station.
• Viewing Platforms (Miradores) El Gambute.
• Thermal Springs and Nature Interpretation Trial.
• Monkey Trail.
• Nature Interpretation Trail to ancient Mangrove Forest of Santa Cruz.
• Trial to the Waterfall at Juncal.
• Nature Interpretation Trail to the Volcanic Rift Valley.
• Volcanic Fault.
• The Island Granito de Oro (Grain of Gold)
• The Penal Colony, La Central Camp.
• Nature Interpretation trails of Jicaron and Jicarita.
• River Kayaking. Rio San Juan and Punta Hermosa.
• Nature Interpretation Trail on Isla Rancheria.