Home > Diving Tonga > Tonga Dive Resorts
Sandy Beach Resort
Ha'apai Tonga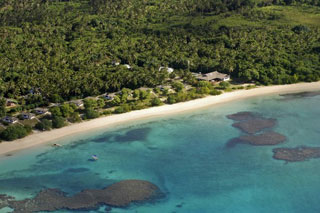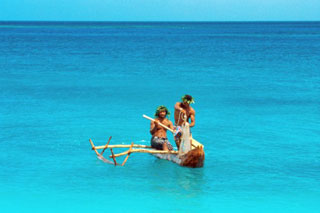 Sandy Beach Resort is nestled among a palm plantation at the northern end of Foa Island. It is 10km to the airport and 15 km to Pangai, the small capital of the Ha'apai island group, both located on Lifuka Island which is linked to Foa by a causeway.
Ha'apai is made up of 60 islands (only 20 of which are inhabited) and is considered the heart of Tonga. The Tongan royal family has its roots here and everyday life is rich in tradition still today.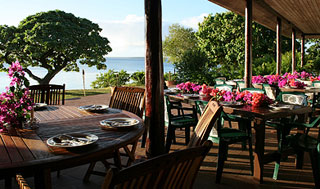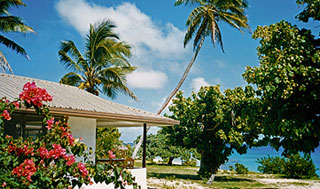 Our bungalows - in tongan "Fale"
The 12 fales at Sandy Beach Resort are situated in a tropical garden setting right on the best beach in Tonga. The comfortably furnished rooms have tiled floors and each fale has a private terrace with a view of the crystal clear Pacific Ocean.
Furnishings inside the fale include coffee table and chairs, coffee and tea making facilities, a ceiling fan, fridge, built-in wardrobe and a clock radio.
Rooms may be set up with two twin beds or one king-sized bed.
Spacious ensuite bathrooms have a large washbasin, WC and a large, fully tiled shower. There is plenty of solar-powered hot water with good pressure.
Each fale has a furnished deck with a small table and chairs and sun loungers, which can be taken down to the beach if you wish.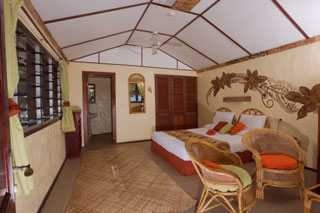 Swimming with whales
Humpback whales reside off the coast of Foa from July to October, giving you the unique opportunity to observe these huge mammals in their natural environment. They come to the warm crystal-clear waters of Ha'apai to give birth and breed. You can observe these huge mammals from the boat and you may even get the once-in-a lifetime opportunity to swim with them in the water!
Humpback whales grow up to 12 to 15 meters long and weigh more than 20 tonnes. The humpback is one of the biggest mammals on earth and they have exceptionally long pectoral fins.
These whales are most famous for their song, which you can hear for miles underwater. Scientists recording the song have discovered that different groups of whales have different songs and these songs change from one year to the next.
Sandy Beach Resort can organize whale watching and swiming with one of the local operators. Please be aware that these trips are often fully booked so please let us know your intentions when booking your accommodation so we can ensure your place on the boat.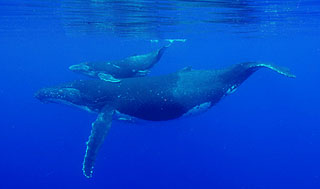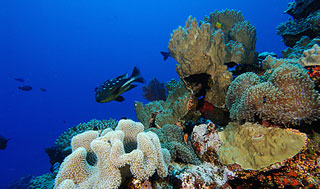 Diving
The crystal-clear water and craggy reefs provide a habitat for countless species of fish and other sea creatures. Put on a snorkel and mask to discover a whole new underwater world right at your doorstep.
There are a number of reefs right in front of the resort which are teeming with life.
If you would like a closer look, we can organise professional diving trips for you with one of the local operators. These experts offer a large range of activities and PADI dive courses for beginners to more advanced divers.
Other Activities
Kayak excursions
Horse riding
Nature walk
Traditional Tongan dance and cultural performance
Simply relax