Home > Diving Timor-Leste > Timor-Leste Dive Resorts
Atauro Dive Resort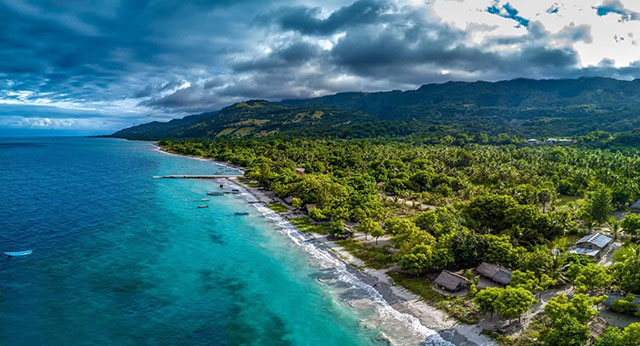 Atauro Dive Resort is situated on the beach of Atauro Island providing you with easily accessible pristine reefs where you can dive and snorkel or simply relax in a shaded hammock and enjoy the breeze. Whether you are a beginner or experienced diver, Atauro Dive Resort is ready to fulfill all your diving pleasures!
Accommodation
Unique Beach Front and Garden Rooms
Overlooking beautiful ocean strait between Atauro and Timor-Leste mainland, the Atauro Dive Resort features 8 unique bungalows and back packer rooms – your accommodation and service amidst quintessential Atauro island serenity.
Bungalow Damsel

Enjoy breathtaking views of the sunrise and the sound of the waves from the terrace of your bungalow. This bungalow is overlooking the beach and it's 24square meters with a wooden floor.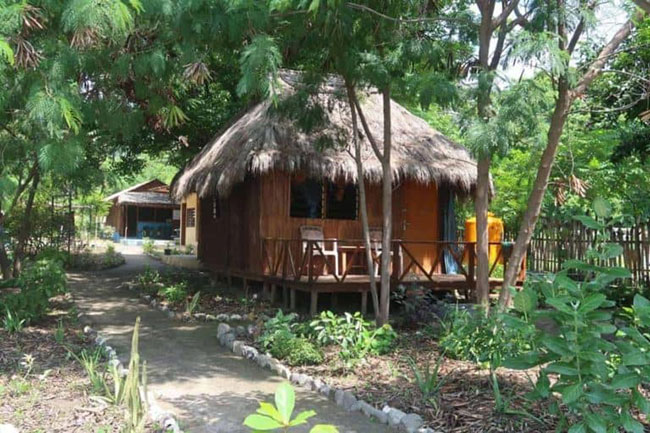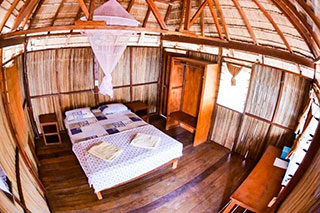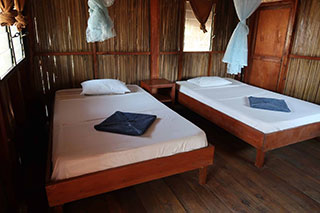 Bungalow Grouper

Located just meters from the beach, this bungalow offers a stunning sea view. It has a double bed fitted with mosquito net, closet, desk and a private shower.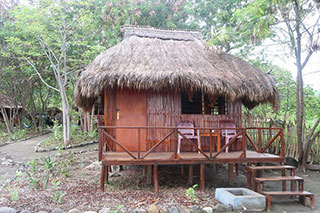 Bungalow Wahoo

This bungalow has a double bed and a single bed. It's ideal for a small family with kids. It has a private shower, large terrace and sea view.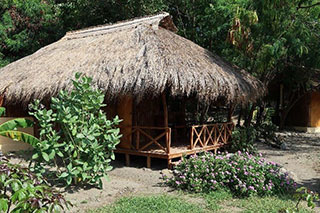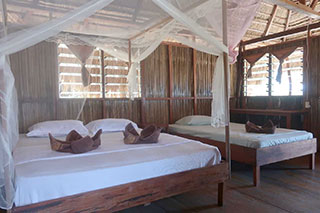 Bungalow Snapper

Located on the beach front, this bungalow is 42 square meters with a tiled floor. The terrace has a sun lounge where guests can relax and enjoy the sea breeze.
Garden Rooms

There are 3 rooms of this kind. 2 rooms have a double bed and 1 has 2 single beds. They are located on the opposite side of the resort. They have a shared shower, common area, veranda and a garden and mountain view.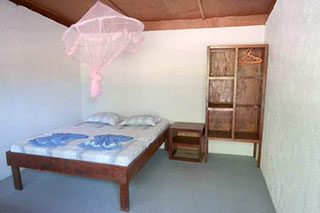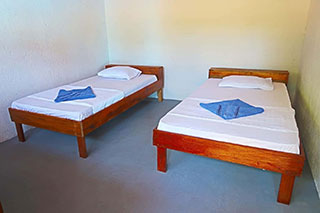 Diving
Dive in the most bio-diverse reef in the world
Located at the centre of the coral triangle, Atauro Island offers a spot for incredible diving.
From dramatic drop offs, gentle slopes to pinnacles, Atauro Island provides the best topography for diving.
The reefs are covered with healthy coral garden, variety of fish species and a combination of both small and big stuff. It is also located at the highway where the migration of whales occur.
The reef on Atauro Island is known as the most bio-diverse reef in the world!
Join our whale watching tours between September and November.
Every year between September and November, hundreds of Blue Whales, sperm whales and other whales are migrating from the Banda sea to the Indian ocean along the North coast of Timor-Leste. During this time, encounters with the Whales are regular and snorkeling with them is possible. The rest of the year, encounters with Pilot whales, melon headed whales and other dolphins are possible.