Home > Peru > Peru Resorts
Inkaterra Machu Picchu Pueblo Hotel
Machu Piccu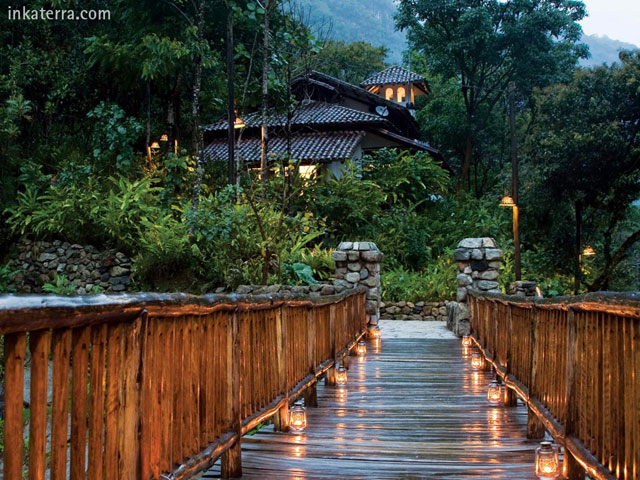 Best nature retreat when visiting the enigmatic Lost City of the Incas
Stay at Inkaterra luxury Machu Picchu Hotel, your ultimate cloud forest vacation paradise, an intimate 85-cottage luxury hotel in sprawling Andean style village within the secluded12 acres of exquisite beauty. Follow stone pathways along the terraced hills, melding with the sacred energy of the mountains. Indulge in Inkaterra's spa services which use sublime natural essences. A first-class restaurant boasts stunning views of the rushing Vilcanota River.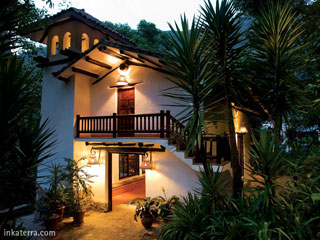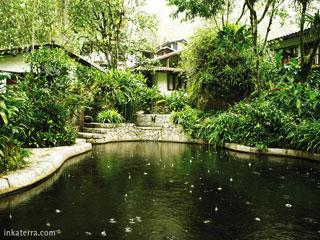 Location
Inkaterra Machu Picchu Hotel sits on 12 serene acres of natural paradise, just across from the train station of Machu Picchu Pueblo.
Rooms
Take a respite under terra cotta tiled Pueblo roofs crafted by local artisans, amongst lush gardens, artfully landscaped for serenity and solitude. Every hotel casita offers you a privileged space for retreat and repose at the foot of Machu Picchu, with:
Thick alpaca blankets & handmade wool coverlets
Crackling fireplaces
Comfortable spaces for sitting, dining
Spa-style bathrooms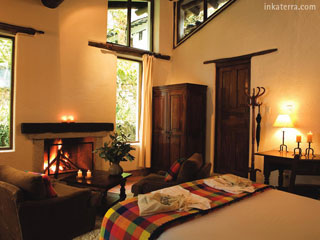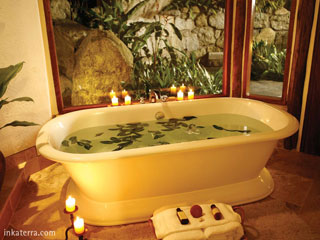 Stay in an authentic Andean ambience of barefoot luxury. Accommodations and reservations range from the opulent Villas Inkaterra, with private terraces and plunge pools, plus round-the-clock butler service; to more intimate lodges that provide a perfect sanctuary for simple relaxation.