Home > Sri Lanka > Sri Lanka Resorts
The Mudhouse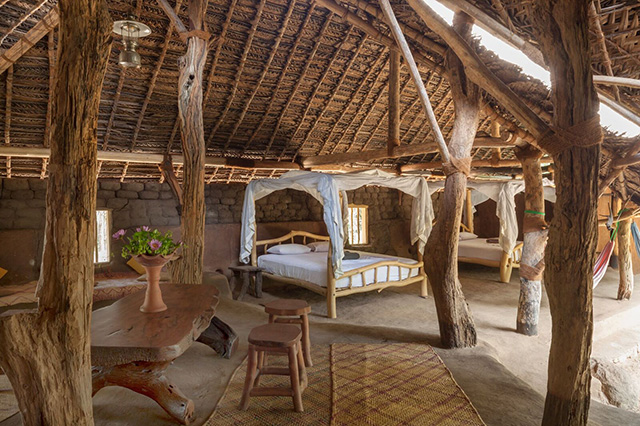 The Mudhouse offers guests the chance to explore colourful, rural Sri Lanka whilst staying in unique forest accommodation.
The Mudhouse is a not-for-profit community tourism project that aims to generate employment opportunities and regenerate the environment.
All local activities and excursions are included in the price so guests can chose to be as active or restful as they like. Local activities include cycling, bird watching, cooking lessons, temple visits, nature trails, kayaking, picnics etc.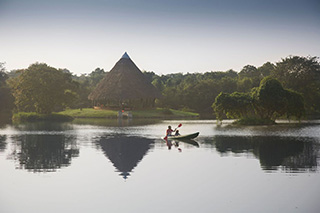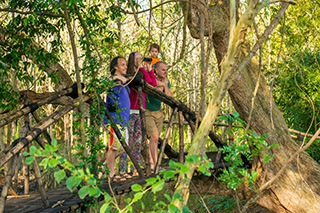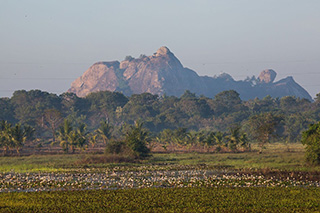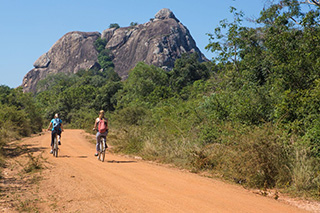 Further afield it is also possible to do safaris in Wilpattu National Park, Dolphin watching at Kalpitiya or to visit the ancient capital of Anuradhapura. There is an extra cost for these three excursions and they are only recommended for people staying for slightly longer periods.
Staying at The Mudhouse is a chance to get back to nature, connect with people and and the environment, and take life at a slower pace than normal.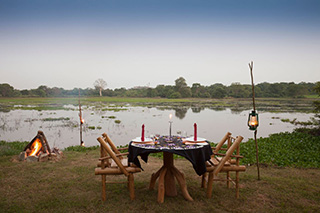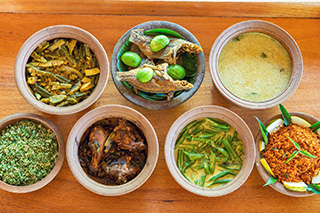 Accommodation
The Mudhouse consists of clusters of uniquely designed huts spread throughout a large expanse of forest land. All huts are constructed with natural materials, using ancient techniques with a distinctly modern twist.
Each structure is designed with comfort and relaxation in mind. Whilst all the individual layouts differ, the facilities are essentially the same.
All huts have outdoor showers, indoor bathrooms, dining & lounge areas and relaxation spaces adorned with hammocks and mats – all designed in a style that befits the overall aesthetic and 'back-to-nature' theme.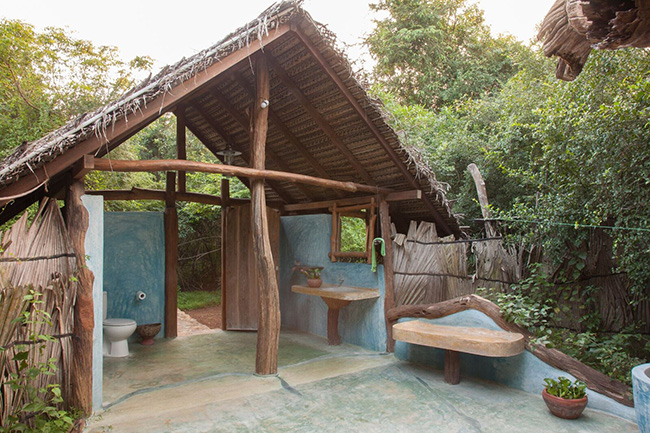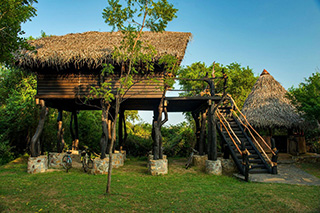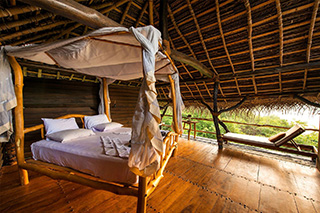 There is no mains electricity in the guest areas at The Mudhouse. Lighting at night is provided by plentiful candles and lanterns as well as subtle, solar powered LED lighting. The local village was connected to the national grid in 2012 and we now have power in the office for charging phones, cameras, ipads or whatever other gadgets you bring.
Staying at The Mudhouse is a little like stepping back in time to your own village in the jungle and to a more simple way of life, where things move at your pace.
The Original Mudhouse
Having evolved and changed over the years, The Original Mudhouse is a charming spot for couples or families, featuring a cluster of huts that combine to create a magical and relaxing space.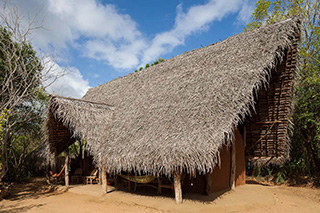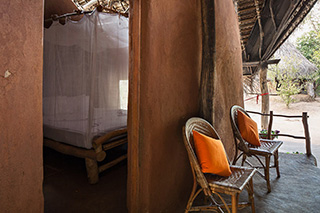 Family & Honeymoon Huts
The Family Hut features two double beds and an open-plan lounge. The seductive Honeymoon Hut offers a double bed in a hexagonal layout. These huts come together as a private zone.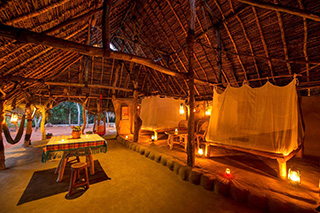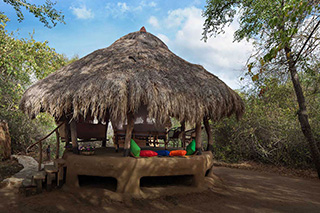 The Palu Hut
Our largest hut with six beds, two outdoor showers, two bathrooms and a lounge area. The unique 'V' shaped design and two-tier roofing structure add to its distinctive and alluring look.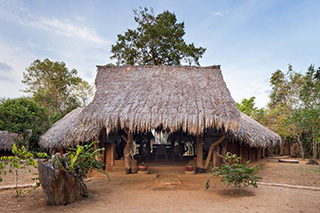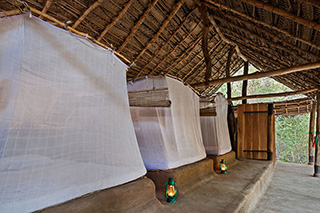 Maha Gedera
Designed in a square shape with an open, central courtyard and large bathroom. Five beds are spread around the interior, interspersed by a lounge, hammocks and a special dining area.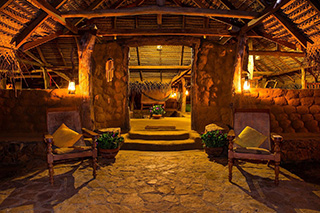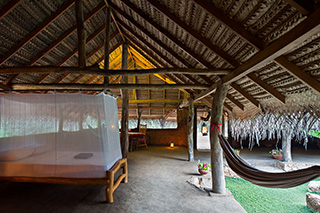 Environment
The Mudhouse is located in the evergreen 'Intermediate Dry Zone' forests around Anamaduwa.
The area receives less annual rainfall than many parts of the island and means the environment changes throughout the year – unlike the lush 'wet zone' areas of the south.
Vast networks of man-made 'tanks' (lakes) are used to irrigate the paddy fields and support village life – a system remaining unchanged since the times of the ancient kings. Often a picture of splendid serenity, the lakes are focal points for villages and essential to humans and animals alike.
The region is predominantly flat with the exception of a handful of vast rocky outcrops.