Home > Diving Malawi > Malawi Dive Resorts
Mumbo Island Camp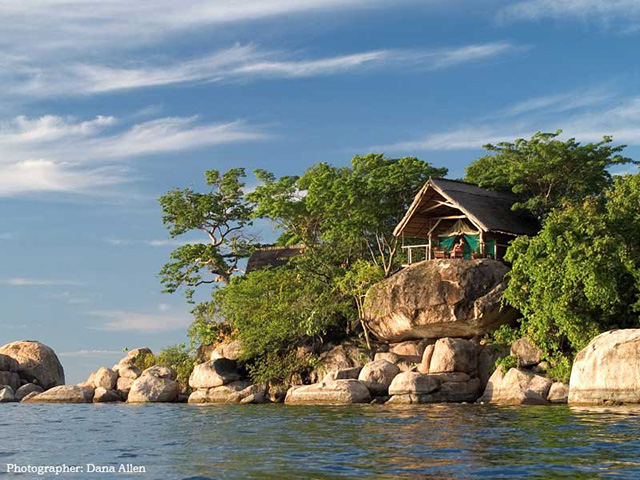 Mumbo is a pristine island in Lake Malawi National Park which, with its crystal clear waters and innumerable species of cichlid fish, offers some of the best freshwater scuba diving in the world and the best snorkelling on the Lake.
The island lies 10km north-west of Cape Maclear, where reception and the nearest point of road access is located. The camp comprises five units (two twin tents and three twin reed chalets) perched on rocks high above the water shaded by lush foliage, each with bucket showers, 'eco-loos' and wooden deck. A hammock provides a comfortable spot to take in the idyllic Lake view. A twin-tented family unit is tucked into the forest near the main beach. There is a dining area, bar and watersport gazebo of timber and thatch.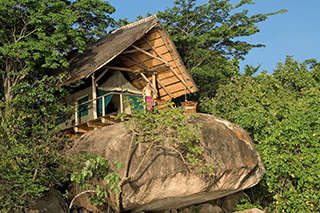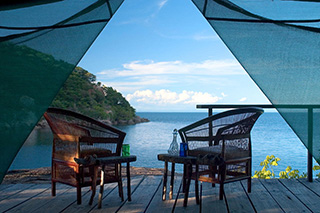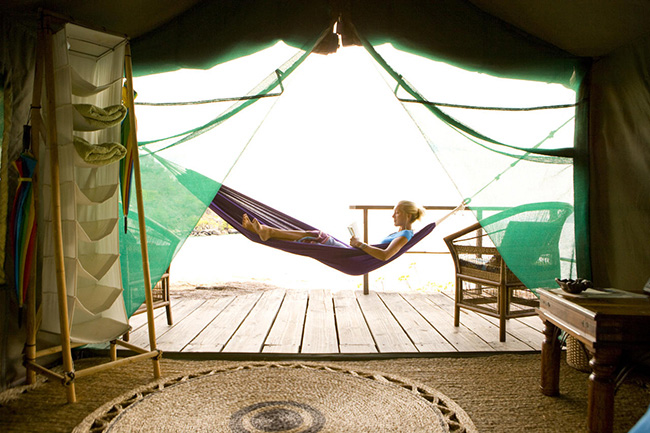 Accommodation:
6 Meru-style safari tents consisting of:
5 x twin-bedded tents each with two three quarter beds
1 x family unit consisting of four three quarter beds
(Please note that the twin beds can be easily pushed together to make a double bed)
This camp can accommodate 12 adults and 2 children, subject to concession numbers and / or concession availability.
Room details:
Meru-style safari tents perched on rocks, with elevated wooden walkways (a wooden walkway, over the sea, connects the private beach to the small accommodation island).
During winter extra blankets are provided.
Liquid soaps, shampoo, sunscreen, citronella spray, towels, kikois and torches are supplied in each tent.
Bathroom facilities comprise of bucket shower with fire-warmed water and eco-toilet.
Each tent has a mosquito net and a viewing deck with hammock overlooking the lake.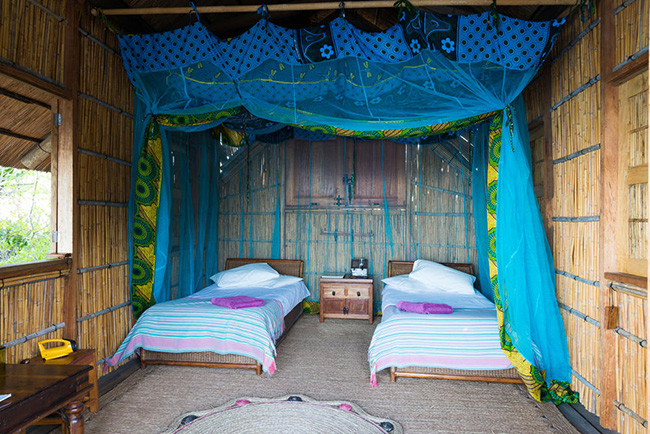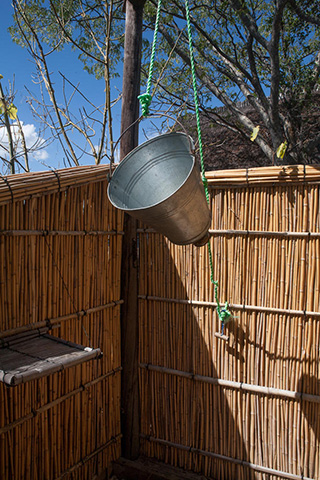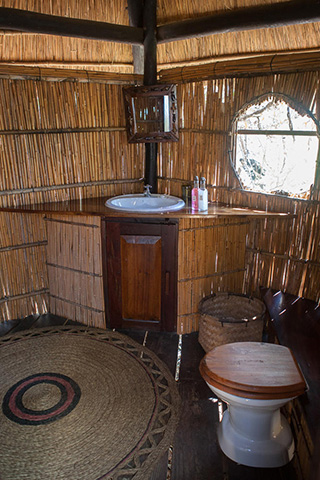 Activities
Activities here vary from lazing in a hammock to snorkelling, diving, swimming, kayaking, walking and birdwatching. Guests have the option of boating or paddling to explore the granitic islands of the Lake.
Diving
Experience an underwater world of giant granite boulders and hundreds of multi-coloured freshwater tropical fish! Lake Malawi is a great place to Scuba dive, ideally suited to beginners or those who prefer relaxed diving with no dangers. Mumbo is a PADI registered resort, offering beginner, advanced and specialty courses, as well as gear hire and casual dives. At additional cost (includes equipment hire).
Snorkelling
Lake Malawi supports over 2 000 species of freshwater fish – a greater variety than any other lake on Earth. Snorkelling through the islands calm, warm and crystal-clear waters, where the colourful Cichlid fish, coupled with the massive granite boulders that make up much of the underwater terrain, make for a truly remarkable and unusual snorkeling experience. The island's only mammals - the Spotted-neck Otter - are remarkably tame and sometimes join guests for a swim or snorkel! All equipment is provided.