Home > Dive Discovery Group Trips
Scuba Dive Tahiti ~ Swim with Whales
September 20 - October 6 2019 Group Trip
Escorted by: Cindi LaRaia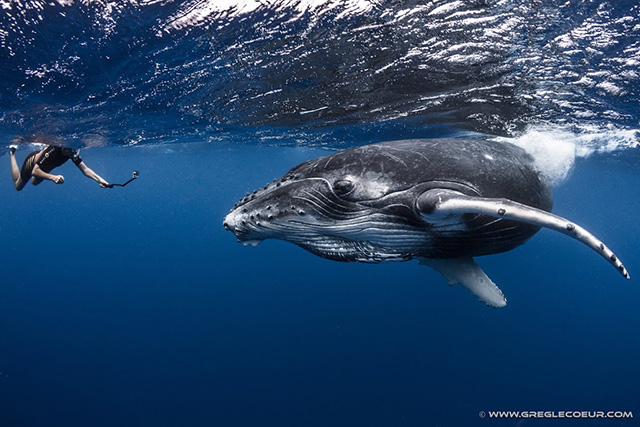 Join us on our very first group trip to Tahiti!
We have exciitng opportunitis to dive with tiger sharks at the White Valley in Tahiti.
Swim with Humpback whales in Rurutu!
Accommodation in a charming boutique hotel with delicious food.
Enjoy horseback riding, cave visits and the beautiful island charm.
Drift dive with a wall of fish and sharks on the incoming tide in Rangiaroa,
with a chance to come face to face with the Great Hammerhead shark.
Laugh with joy at the frolicking dolphins while having your sundowner in front of this charming hotel located on Tiputa pass.
4 Night Add-on to Fakarava Island.
This is an adrenaline experience you will never forget.
Complete immersion in a pristine aquatic haven ideal for divers!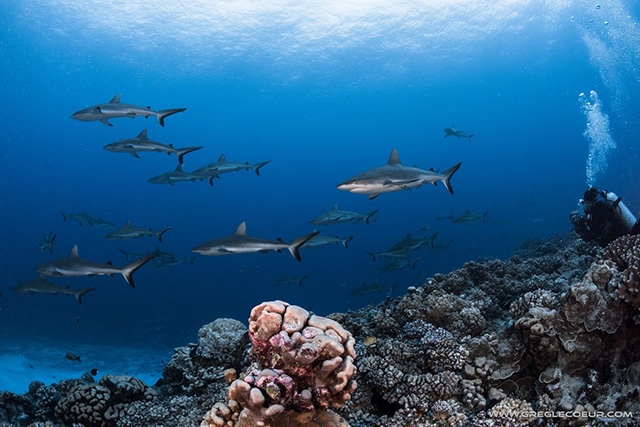 COST:
Scuba Dive Tahiti, September 20 - October 6 2019
$8,741 per person twin share
$9,832 single room
For more information
Contact:
Dive Discovery
@
1 800 886-7321
(415) 444-5100
or
Request Info