Home > Dive Discovery Group Trips
Snow Leopard Expedition in Ladakh, March 6-18 2018 Group Trip
Optional Add-on: Tigers Only, 4 nights in Ranthambhore, 18 – 22 March 2018
Escorted by: Cindi LaRaia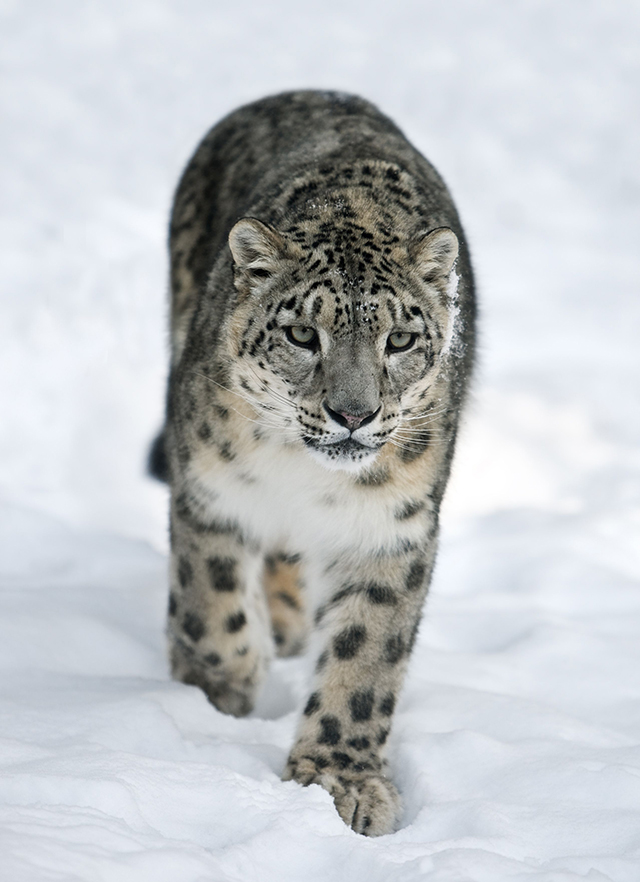 In the search of the elusive snow leopard ...
The Trans-Himalayan region of Ladakh has been hailed as one of the last frontiers for wildlife tourism. This incredible 13-day winter expedition meets the elements head-on, in an awe-inspiring landscape, in search of the elusive snow leopard.
HIGHLIGHTS OF THE ITINERARY:
Duration: 13 days /12 Nights
Highest pass: No passes involved/except while tracking, you may have to climb uphill, depending on wildlife movement.
Grade: Moderate/strenuous (may have to climb a ridge)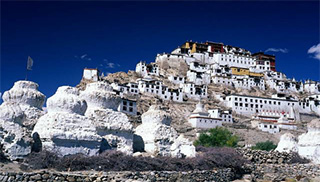 The Trans-Himalayan region of Ladakh is one of the last frontiers for wildlife tourism. A winter trip meets the elements head-on in a stunning and apparently bleak landscape. But within these high valleys created by folds of the Great Himalaya is perhaps the highest density of the most elusive of the great cats - the snow leopard. The very name evokes all that is most wild, mysterious and elusive in nature - for this is an animal that comes cloaked not just in the subtle beauty of its own coat but also in all the high drama of the harsh and magnificent environment that it dominates. The Ladakh region is a high altitude cold desert and for the snow leopard to survive it has a prey base of bharal (blue sheep), ibex and marmots. Wolves, foxes and wild dogs are other predators in the same area.
An attractive contrast also lies between these stone-hard mountain people and the gentle and compassionate Buddhism that they practice. You will have time to visit some of their great monasteries as well as their picturesque villages. Small settlements of Tibetan farmers and their livestock occupy isolated villages on the valley floors.
Please note: Please do note that the trek route is one that is based on experience of your leaders and they have full discretion to change it or alter it as per their wish. The weather will also be a crucial factor in deciding which places will eventually be visited and what will be dropped from the program.
FAST FACTS:
Opportunity to see other animals like Ibex, Tibetan Antelope, Blue Sheep, Shapo, Marmot, Tibetan Hare.

Enjoy the company of one of the most seasoned Snow Leopard Guide on the entire trip.

Known as the 'Little Tibet', Ladakh has its own culture and identity and has never ceased to enchant travellers.

The isolated barren wilderness of Ladakh with the snow-capped Himalayas mountains, bright blue water lakes, ever-changing sand dunes reminds that you are on the "Roof of the World".