Ethiopia
Ancient historic culture and traditions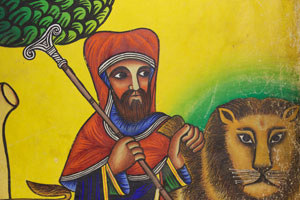 Ethiopia is truly a land of contrasts and extremes; a land of remote and wild places. Some of the highest and most stunning places on the African continent are found here, such as the jaggedly carved Simien Mountains, one of UNESCO's World Heritage Sites - and some of the lowest, such as the hot but fascinating Danakil Depression, with its sulphur fumaroles and lunar-like landscape.
Ethiopia is old; old beyond all imaginations. As Abyssinia, its culture and traditions date back over 3,000 years. And far earlier than that lived "Lucy" or Dinkenesh, meaning 'thou art wonderful', as she is known to the Ethiopians, whose remains were found in a corner of this country of mystery and contrasts.
Many people visit Ethiopia - or hope to do so one day - because of the remarkable manner in which ancient historical traditions have been preserved. And, indeed, the ceremonies and rituals of the Ethiopian Orthodox Church, open a window on the authentic world of the Old Testament. In no other country is it possible to find yourself so dramatically transported back in time or to participate with such freedom in the sacred rituals of an archaic faith.
Information courtesy of The Ministry of Culture and Tourism of Ethiopia
The Omo Valley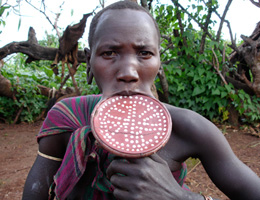 This is one of the only places in the world where you can still find indigenous people that haven't been influenced by the outside world. A very unique look at the different cultures in the country and how they live.
Visitors with an interest in observing pre-materialist cultures and in anthropology will find much to fascinate them in the different ethnic groups situated along the Omo River, with marvellous scenery, wild life and bird life as an added bonus. Before reaching the Omo, just before Arba Minch, a visit can be made to Chencha, the home of the Dorze people, famed for their bamboo bee-hive shaped houses and their weaving skills.
Further south are the Konso, noted for their intricately terraced hillsides and the wooden totems with which they adorn their cemeteries. Along the Omo River a variety of different ethnic groups are found, such as the Arbore, Bume, Galeb, Karo, Hamer and Mursi, whose contact with the modern world has come only within the last two to three decades.