31 January 2017
2017 Top 10 Travel Picks
from Dive Discovery and Africa Discovery Travel
The festive season is over and now it is time to think about where our wonder-list may take us! Have a look at our unique picks for 2017! Some really fun and unique ideas to get your travel bug itching to get on a plane!
Be intrepid! Enjoy life! It is short!
Happy New Year!
Cindi and the Dive Discovery and Africa Discovery Team
1. Guyana & Suriname

Kaieteur Falls, the highest single drop waterfall in the world
Few bother - or dare - to venture into the northeast corner of South America. When told you're going to Guyana, even your best-traveled friends may offer quizzical stares or uncertain mutterings about the risks associated with "that part of Africa." But travellers who want to leave the tourist circuit far behind in search of genuine, personal, eye-popping adventure are amply rewarded for their efforts to set foot in this remarkable, lost land.
Where on earth is this place? Suriname – formerly Dutch Guiana – is located on the Caribbean coast of South America between Guyana and French Guiana. It is a heavily forested country covered by large areas of biological diversity. Most of Suriname's small population speaks Dutch and lives in the coastal area in and around the capital city. Suriname's interior forest is occupied by very small populations of Amerindians and descendants of African slaves – the Maroons – who live scattered along its major rivers. Read more >>
2. Galapagos snorkeling and active adventure land touring
Galapagos Islands are a world apart, a must visit for every adventurous traveler, and a treasure for everyone who prizes a very special place where people and animals coexist in harmony. Read more >>
3. Peru, hiking the Inca Trail
Long and short hiking trips: This is easily done in combination with a Galapagos trip! There is no better way to see Machu piccu as you enter the Sun Gate and image what the Inca's saw their first time!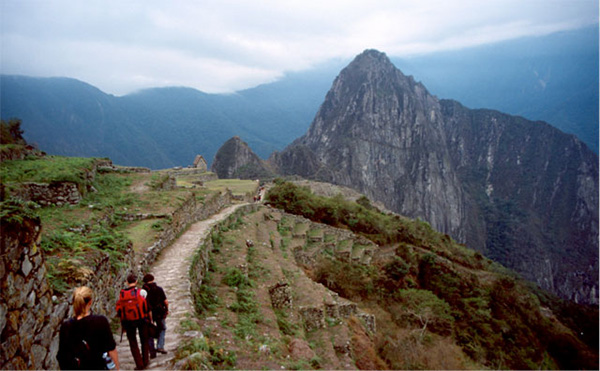 Or perhaps you prefer the nature side of Peru and wish to stay in the Amazon jungle along the river ways in search of the beautiful pink river dolphin! Read more >>
4. Tanzania and Mountain Gorillas in Rwanda!
It is now easy and fast to get from the Serengeti to Rwanda (no back tracking to Nairobi). New Lux Bisate Lodge in Rwanda. Read more >>
5. Madagascar!
Wild and wooly this is a MUST see for your wander-List! Diving and snorkeling in Nosy Be or sight-seeing around the country to see these amazing creatures called Lemurs! They are all different and unique to the many varied habitats in the country. How about a barefoot luxury scenic romance trip in the south! It is time to visit this alluring country that sometimes works! Read more >>
6. Botswana & South Africa walking with the Elephants!
My favorite animal in Africa, Elephants! Meet your inner Elephant! Abu Camp in the Okavango is a shining star for the protection and nurturing of our beloved Elephants! Read more >>
and Camp Jabulani with the elephant interaction in South Africa. Read more >>
7. Mobile safaris in Botswana!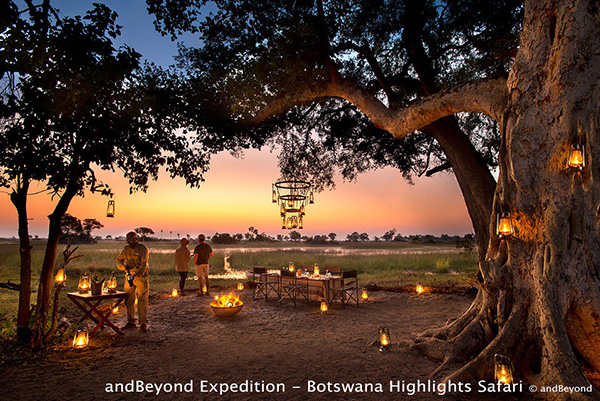 8. Sleep Outs
Under the Stars in Botswana, South Africa and Zimbabwe! You will be amazed and feel as though you are in the middle of Andromeda Galaxy!! Read more >>
9. Congo
Odzala! My favorite of all the west and central African Countries to see the Lowland Gorillas and other unique forest animals! Be brave, the camps offer some lux in the middle of the jungle! A truly remote 'out there' place to be! Read more >>
10. Cuba ~ Dive or Kayak
WE LOVE Cuba!!!! If you LOVE to dive, we offer amazing diving to the Gardens of the Queen! Read more >>
If you LOVE to kayak, we have kayaking and cultural visits! Read more >>
If you love ECO – Adventure and snorkeling you will love Cuba! Read more >>