News update from M/V Yemaya:
It is with a heavy heart that we are informing you of our decision to cease our operation to Malpelo effective January 2018.
The Colombian government decided end of last year to change the rules for the permits to Malpelo National Park. From 2018 onwards, only boats operating from Colombian ports will be allowed to visit Malpelo, citing the need to implement and guarantee the national sovereignty of their country as the primary reason for this change.
This undoubtedly changes everything in our operation. The whole operation that we built up over the years, including our crew, logistics, permits and company in Panama as well as a steadily growing clientele, all our efforts and the results of our hard work, energy and love for what we were building up will come to naught in 2018.
We will of course operate from Panama for the rest of 2016 and 2017, until our last trip departing on December 24th, 2017.
We have limited spaces left on our trips in 2016 and a big number of our 2017 trips have been sold. So if you want to discover the place on earth with more sharks than any other, you still have a chance!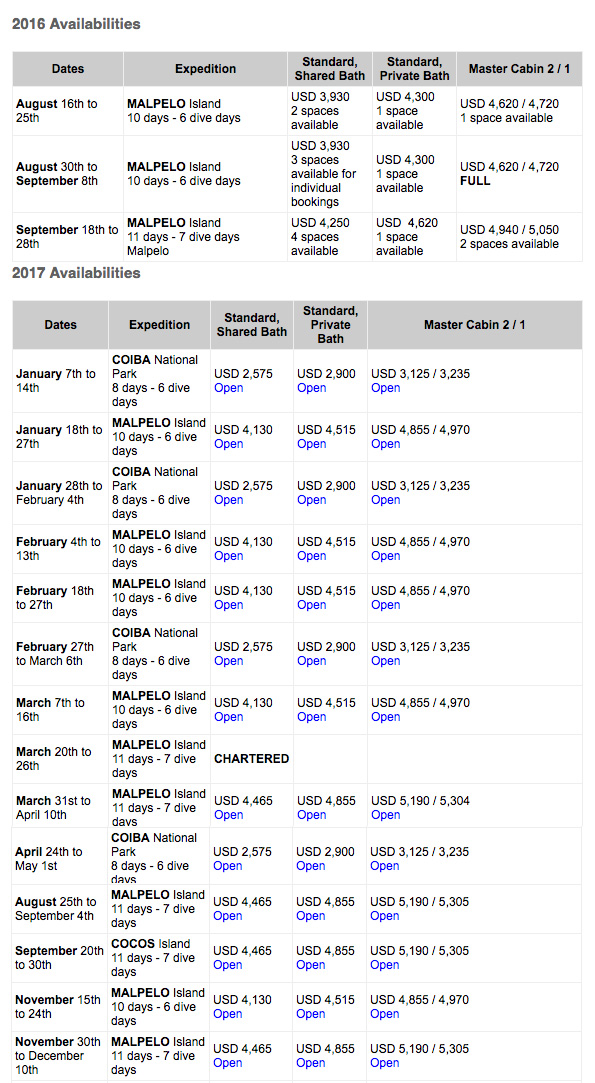 View itinerary : http://www.divediscovery.com/malpelo/divetours/malpelo-dive-expedition.php
For more information, contact Dive Discovery at:
1 800 886-7321, (415) 444-5100
or Email us