Snow Leopard in Ladakh
In search of the 'Ghost of the Mountain!'
This has been a lifelong dream of mine since I first laid eyes on this Mountain Ghost, the elusive Snow Leopard on the Discovery Channel! The snow leopard is the Apex predator of the Himalaya Mountains.
We finally have a magnificent opportunity (without having to camp in freezing horrid pup-tents) to trek daily in an area with a wonderful local guide who knows where to find them, our camera's and tri-pods in tow!
I am over the moon! We will have 3nts in Leh this old central Asia charming town, to acclimatize to the high elevation to prepare us for the 7nts trekking in Ulley Village in Ladakh, to find our beautiful Snow Leopard!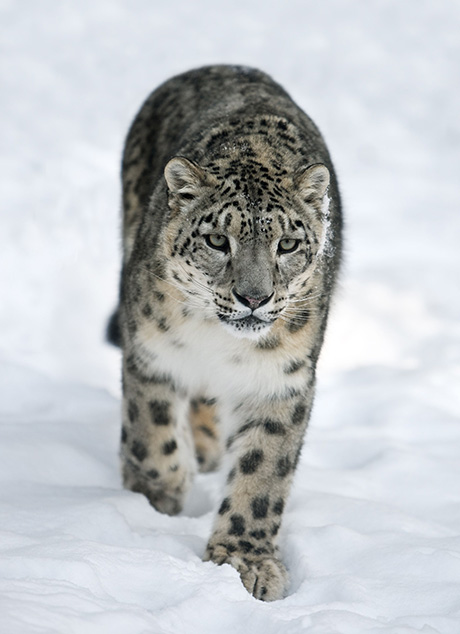 During that time in Leh, also known as little Tibet, we will visit several Tibetan monasteries visited by the dear Dali Lama! Leh is like stepping back in time, local folks still wear stove pipe hats with felt boots with turned up toes!
If you are a photographer, you will not want to miss this one! I invite like-minded travelers who are OK with a bit of basic and sparse accommodation as we search in earnest for this magnificent cat that few have seen in the wild!
Itinerary: Snow Leopard Expedition in Ladakh - March 6-18 2018 Group Trip
3 spots left
Scuba Dive Galapagos aboard Humboldt Explorer - August 14-21 2017 Group Trip

Last call! discounting one space by $1,500
Not escorted by Cindi LaRaia

by Lindblad Expeditions / National Geographic Orion

'Exclusive' $200.00 on board credit per person
(only new booking through Dive Discovery)
Free Round-Trip International Airfare
Book by July 31, 2017 and receive FREE International round-trip airfare from Los Angeles. Plus, bar tab & crew tips included. New bookings only.
Book 2 or More and Save 10%
Book two or more South Pacific voyages aboard National Geographic Orion and take 10% off each voyage. Savings is applicable to back-to-back or non-consecutive voyages.
***This savings is available on voyage fare only, and is not valid on airfares or extensions.... more >>

South Africa - Sardine Run 2017

5 Days / 6 Nights Package
Prices from $2,590

Full 5 star package
All new with full aerial support gyrocopter & Pilot!!
Professional DVD, video & stills of guests boats' surft launch days and sardine run footage

This is an Ocean Safari! A wonderful opportunity to see the Big 5 on water!

SARDINES, 7 species of SHARKS, Super Pods of Dolphins, Bryde's whales, Humpback whales and more! ... more >>

8 Day Diving & Camping in Baja California Sur

I have met a wonderful American operator who now lives in Baja Mexico. They offer marvelous tented camping with scuba adventures from their happy camp on a deserted gorgeous island in the Sea Of Cortez!

Diving Cabo Pulmo & Espiritu Santo, transfers complete from Cabo San Lucas; when not diving or snorkeling you can kayak, stand up paddle board, hike and bird watch!

During Grey Whale season they will transfer you to Magdalena bay for your Grey whale baby kiss fix!!! There is no greater experience than to see this big mommy present her baby to the boat so you can touch and kiss a baby Grey whale!!!!

You will love your time in Baja MEX. The food the fun, the adventure and the lovely Mexican people!

Prices from $3,750 ... more >>

Flying Great White Sharks & Safari in Kruger

8 Nights total:
5nts Simonstown ~ 4 great white breaching shark morning trips
3nts Arathusa Safari Lodge, Kruger
Prices from $2,380 ... more >>

Passport to Paradise package: Bunaken, Bangka & Lembeh Diving

Visit North Sulawesi's Most Famous Dive Sites with the Passport to Paradise ... more >>
• Scuba diving the Forgotten Islands to Triton Bay aboard Damai I, May 13-24, 2017 Trip Report
• Expedition to Antarctica, the Antarctic Peninsula, On board the M/V Plancius, March 6-17 2017 Trip Report