Socorro Island, in the Revillagigedo Islands of Mexico!
Group trip – escorted by Cindi LaRaia.
April 22- 30, 2021
9 days aboard the Nautilus UnderSea
Bait ball season!!!
Socorro is all about amazing interaction with our favourite giant mantas.
No other mantas in the world behave like this. We don't know why but we love it!!
And the mantas clearly love us back. Research indicates that there are more giant mantas
and more biomass at Socorro during bait ball season than any other time of year.
Everything intensifies with more sharks – including schooling silky sharks –
schooling hammerheads, whale sharks, lots of tuna and other pelagic fish and even pilot whales. You can expect water temps in the mid – high 70's.
$3460.00 twin share per person
View the itinerary and details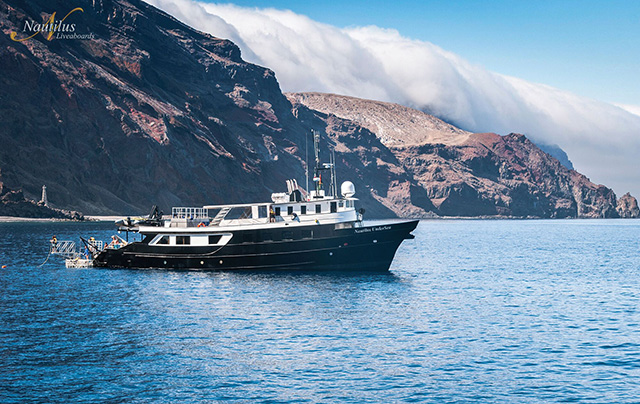 Dive Discovery
P.O. Box 9807
San Rafael, CA 94925
(800)886-7321
(415)444-5100
www.divediscovery.com