Home > Diving Fiji Islands > Fiji Dive Resorts
Matava - Eco Adventure Resort
Kadavu Island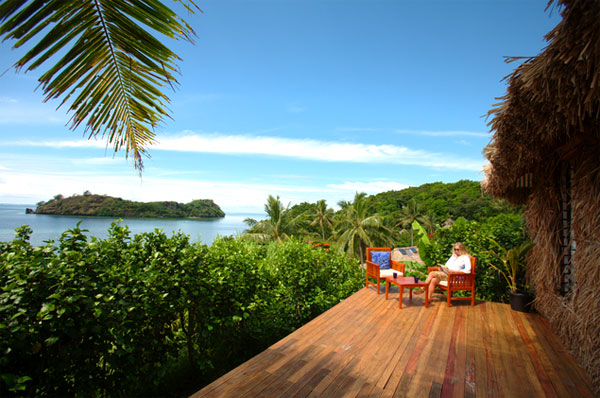 Find your spirit of adventure as you experience the magnificent beauty of a remote unspoilt tropical Fijian Island. Plunging volcanic rainforest slopes meet azure coral lagoons and the Great Astrolabe Barrier Reef, a rare untouched slice of nature unfolds before your eyes.
No roads, no noise, no stress. Traditional thatched Fijian Bures hug the jungle fringes. Private sun decks gaze over turquoise lagoons. Solar powered lighting, solar hot water and no carbon footprint.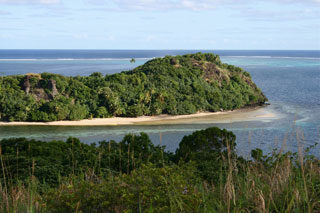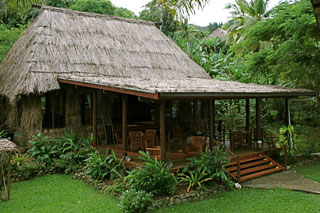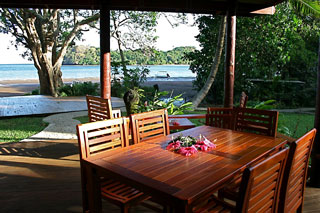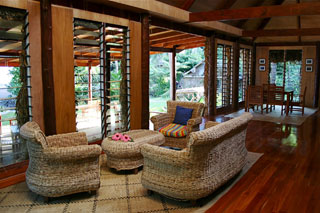 Dive the world renown Great Astrolabe Barrier Reef in style from the 31ft custom built Dive Me. Indulge in valet diving from our on site award winning PADI 5 Star Divecentre. Catch dinner from the multiple World Record holding 31ft fly-bridge game-fishing boat Bite Me. Snorkel marine reserves, explore jungle trails, kayak mangrove bays, experience the real Fijian culture, picnic deserted beaches or just pamper yourself in the Spa.
Relax in the splendor of your private en-suit bure as you contemplate the stunning sunset and anticipate the evening's dinner of fresh fish, fruits and organic vegetables, grown right before your very eyes and served by lantern light on the ocean terrace.
Far from the maddening crowd, unplug and recharge at Matava, Fiji's premier Eco-Adventure Resort.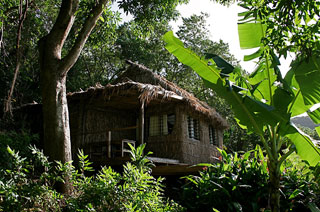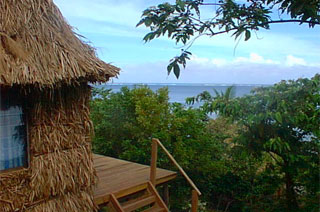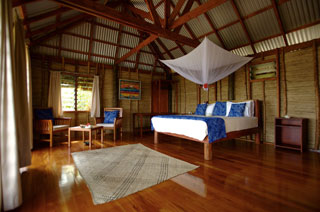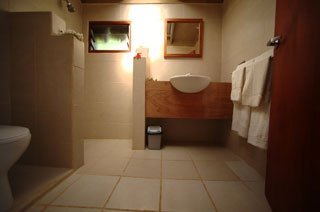 Fiji diving with Mad Fish Dive Centre
The Great Astrolabe Reef is the world's fourth largest barrier reef and is Fiji's largest living organism. It extends along the entire southern side of Kadavu and stretches for over 120km. It is rated as one of the world's premier diving locations offering a great diversity and spectacle in coral structures and marine life.
The reef adopted its name in 1827 following French explorer Dumont d'Urville's collision with the reef in his vessel "The Astrolabe".
We dive the reef extensively and escort you through the wonders of this hidden paradise. We cater for all levels of diver from beginner to experienced and take you to sites varying in depths, currents and visibility ranging from 20 - 50 m! You can expect a kaleidoscope of colourful corals and wonderful marine life - we can assure you that you won't be disappointed.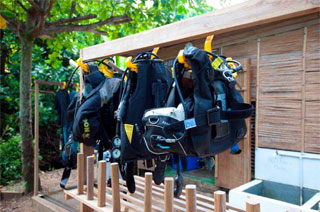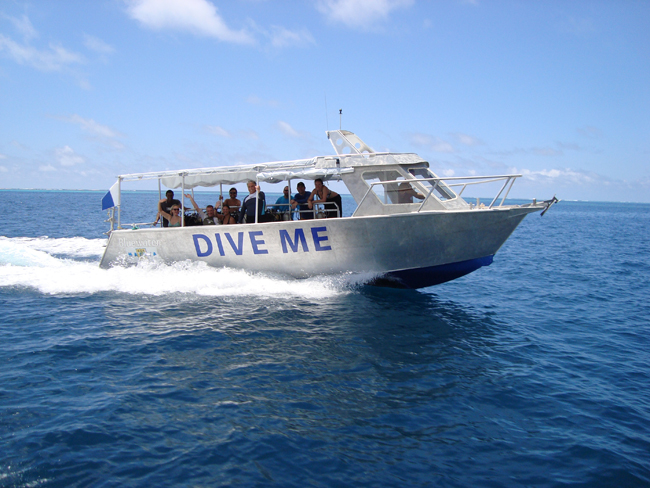 The following information should help maximize your experience:
Conservation & The Environment at Matava
Matava Resort is a small and intimate getaway designed to blend in with its natural environment. Traditional thatched Fijian bures nestled on the edge of the rainforest look out over the Pacific Ocean and Great Astrolabe barrier reef. It is the resort's policy to minimise our impact on the environment and to promote and support ecologically sound conservation measures in our community.
We try do do this in a number of ways:
Solar Power
All lighting in the Oceanview accommodation and the main bure is solar powered. The resort office also derives all its power from solar energy. The resort does not operate any main generators, only a small emergency back-up generator for the office should the need arise.
Solar Hot Water
All new-build accommodation is supplied with hot water derived from solar energy. As each of the older style bures are replaced with a newbuild Oceanview bure, a solar hot water system is installed. The entire resort should be running on solar heated hot water by the end of 2009.
Organic Farm
We minimise the need to import vegetables with associated transportation carbon emissions by maintaining a large organic garden in the resort grounds. In addition, we supply local village farmers with seeds and then purchase the fruit and vegetables from them. Many fruit trees such as banana and papaya are scattered throught the grounds.