Home > Diving Tahiti > Tahiti Dive Tours
Humpback Whale Migration
Rurutu Australes Archipelego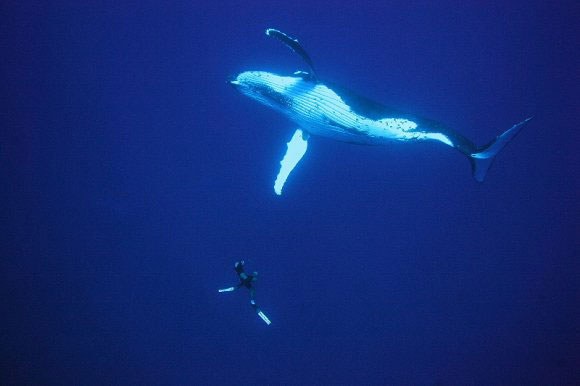 Every year at the South Pole, as the austral winter settles in and ice forms, krill (the small shrimp whales feed upon) becomes scarcer, triggering the whales' great departure... This migration to warmer waters will last a month for an estimated 5 to 6 000 km. The humpback whales will spend 3 to 4 months there, during which the males will search for mates and gestating females will give birth The calm waters of Rurutu, part of the Austral Islands, appeal to certain whales in search of a tranquil environment. The mothers may stay there several weeks with their newborns before resuming their travel back to Antarctica.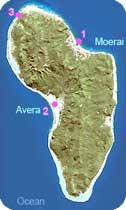 From mid-July to mid-October is the time to discover these sea giants on their unique and extraordinary journey.
" As a cetacean expert I wish to raise the public's awareness of these animals, too often neglected relics of our past. . "
-- Eric Leborgne
The guide's job is to respect the animals and to ensure above all that they are neither stressed nor disturbed. It has been noted that whales go through phases of somnolence, during which they are motionless. It will be during these phases that your guide will let you slip as quietly as possible into the water, using only flippers and snorkelling equipment. You will then witness a fascinating and unforgettable sight.
During the active phases of the whales, observation will take place from the boat where you will be able to photograph at will the leaps and other aerial demonstrations of our acrobats... This activity is open to all, requires no particular diving experience or physical condition and will enable you to combine surface observation and underwater encounter with the whales. Throughout the world, we are the only ones to offer this quality of observation, combining the know-how and experience of your guide, the transparency of the water and the coastal nearness of the cetaceans. Our team works closely with photographers, filmmakers and television crews from all over the world ( France, Belgium, Japan, United States, Italy...).
Accommodation: Rurutu Lodge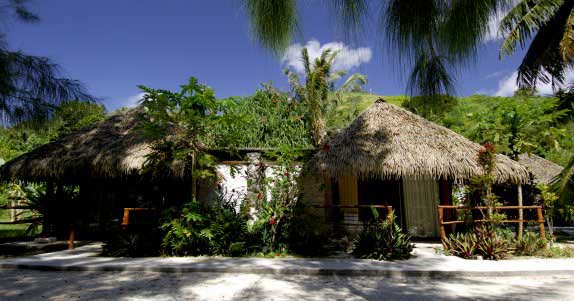 For more information
Contact:
Dive Discovery
@
1 800 886-7321
(415) 444-5100
or
Request Info