Home > Diving PNG > PNG Liveaboards
MV Chertan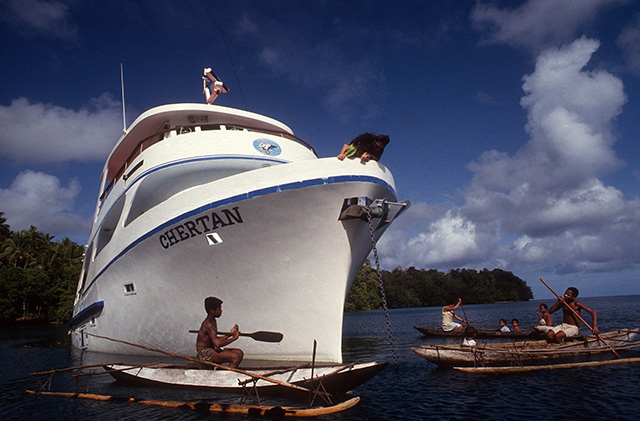 Plunge into the dive experience of a lifetime.
Looking for the ultimate diving adventure? Like to explore a rare, unspoiled underwater wonderland in the middle of a tropical paradise? Then you simply must visit Milne Bay, Papua New Guinea, the world's most exotic diving destination. And the only way to experience the wonders of this spectacular region is aboard the MV Chertan.
The Chertan's expert crew is led by your host and dive master, Rob van der Loos, who has spent more than 35 years exploring the clear, blue waters of Milne Bay and beyond. As the most experienced operator in the area, Rob has specialist knowledge and a unique insight into this amazing part of the world. So prepare yourself for an incredible diving adventure.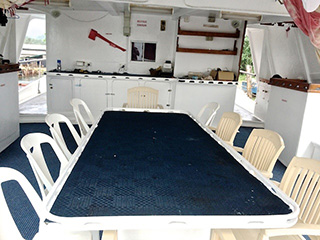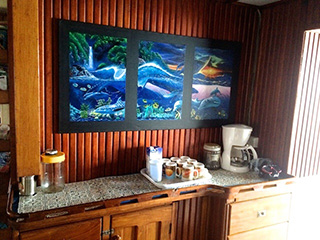 Latest MV Chertan Update
We now have 5 cabins. We converted the two front cabins into a cabin with a queen size bed and ensuite. The two mid cabins now have their own toilet. Cabins 1 and 2 share the upstairs bathroom and toilets. Cabin 3 and 4 share the bathroom but have their own toilet and Cabin 5 has its own ensuite.
We have also renovated the mid and top decks to make them more comfortable for all guests to enjoy.
We also now have Nitrox on Chertan.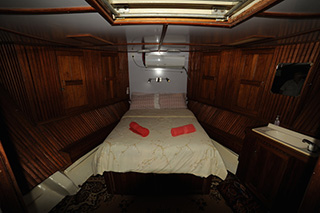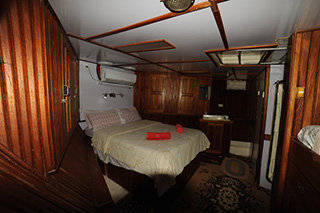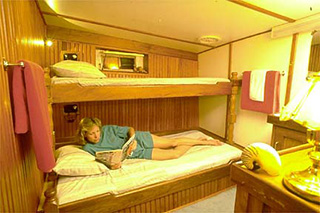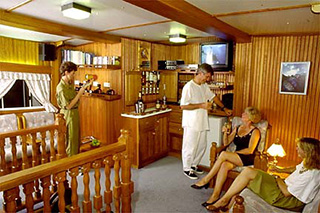 Diving
MV Chertan Liveaboard offers a once in a life time untouched SCUBA diving experience in PNG! Seeing anything from the smallest rarest of Nudies to the weird and wonderful creatures that are attracted to the rich ecosystems of the surrounding areas. While aboard we may also stumble across the largest of the large Pelagic trophies such as Mantas, Hammerheads, Dugongs and Whale Sharks!